Child abuse casts a shadow the length of a lifetime. –Herbert Ward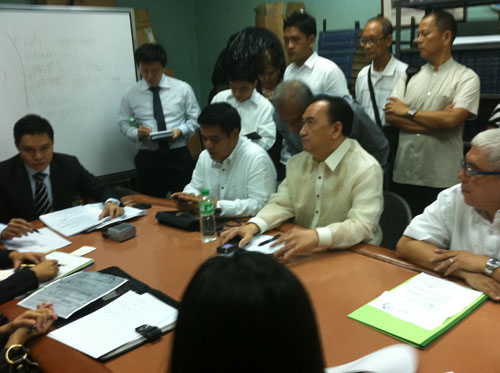 Remember the child abuse complaint filed against Willie Revillame two weeks ago? I am one of the co-complainants from the third suit filed by concerned citizens that includes Froilan Grate, Peachy Bretana, , and Fr. Robert Reyes. Yesterday was the first preliminary hearing of the the three child abuse charges against Willie Revillame. You can read more about the details here.
Of course, my husband was willing to be my lawyer. This is the first time my husband will act as my lawyer (and of the three other complainants) and this will certainly be interesting.
Apparently, Willie Revillame will be back on air this Saturday, May 14, with a new, refurbished offering. TV5 announced that Willie's show will have a new title "Wil Time Bigtime," which will occupy the timeslot of its predecessor, "Willing Willie." MTRCB decision, page 8, under PENALTIES states that Willing Willie and any program created in its stead with the same format and genre is to be put on a per broadcast permit basis. That means the new refurbished show will still be closely monitored by MTRCB.
I am optimistic the justice system will act on our child abuse complaints and decide within 60 days whether our complaints will go to trial.
So you ask why am I doing this? Bob Ney explains it well. There "is nothing more vicious and outrageous than the abuse, exploitation and harm of the most vulnerable members of our society, and I firmly believe that our nation's laws and resources need to reflect the seriousness of these terrible crimes." Andrea Ingram adds that "it is not surprising that we need to do more. I mean, this is child abuse. There is always more to be done."
"The stigma of child abuse is still apparent here. (It's) kind of like the road less traveled. Turns out it was the road all of us should have been taking all along. ~ Cindy Winstead