Merry Christmas to all my Christian readers!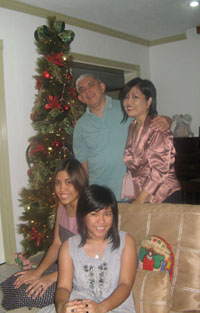 Christmas 2007 is our first Christmas celebration in our new home, our third home. Last night, we celebrated our noche buena filled with joy and love. (View Photos of Christmas Eve Noche Buena 2007, Christmas Day Lunch)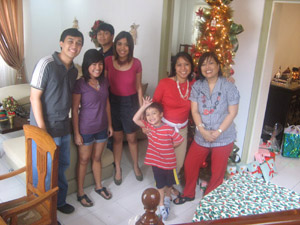 And the Christmas Day Lunch with my sister, Belen capped the day with lots of fun.
Here are a few photos from our past Christmas Celebration in our first two homes.
Pasig First Home from 1985-1997

Our first Christmas with Luijoe

Our last Christmas celebration in our first home.
Makati Second Home from 1998 to 2006

Our last Christmas as a complete family in 1998 since we spent Christmas 1999 in Baguio.

Looking at these photos is a bittersweet feeling but it leaves me with gifts of memories.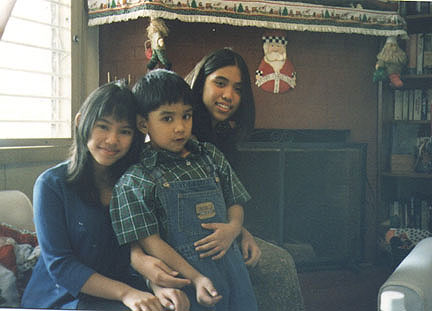 Luijoe's last Christmas spent in Baguio City in 1999.

Christmas 2004 started the journey towards the positive resolution of our grief.

Butch started to look forward to Christmas day in our 2005 celebration.

Starting Christmas 2005, our holidays became brighter, and jolly.
We were not too happy in our second home, perhaps because of the death of our son. It's one of the reasons we moved to our current home. We are grateful for the blessings. Christmas Day has just begun. The season flows. Magic is in the air. The girls are giddy after gift opening. The hubby is mushy and romantic. It's a wonderful start of the day.
If I could give each of you a gift I would want to give you the gift of peace, as much peace as you can possibly find. If you find your situation is less than ideal, I hope you take what's good and let go of the rest.
Enjoy and cherish this holiday.
View album of Past Christmas Celebrations, the Christmas Eve Noche Buena 2007, Christmas Day Lunch.