(Update : Read my entry on Cory's Funeral Convoy from La Salle Greenhills to Manila Cathedral)
It's my husband's fault. He woke me up at 6:00 AM and said that if I wanted to attend the Cory Aquino's memorial services, I should queue by 7:00 AM. I arrived at La Salle Greenhills before 7:00 AM and the long queue outside the gates looked frustrating. I took my chance and requested for media accreditation from the Secretariat at Gate 2. Armed with my Media ID card from Philippine Online Chronicles I got my yellow colored media ID card. So here I am live-blogging, and covering Cory Aquino's wake in La Salle GreenHills. Taking photos inside the gym had certain guidelines and I wish to respect that. I couldn't take much of the President Cory Aquino's casket but I took snippets of the people and activities that transpired today.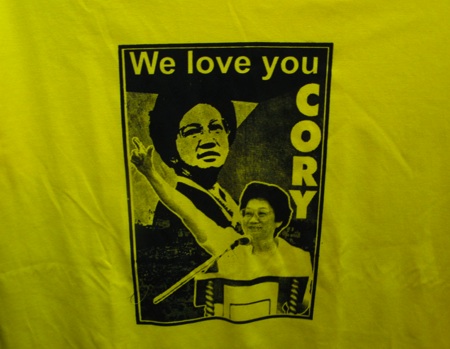 Cory T-shirts for sale by vendors at 120 pesos each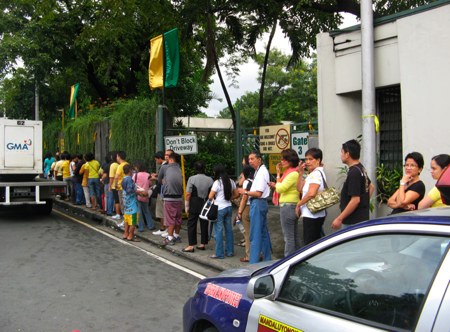 The line before the public viewing opened at 7:00 AM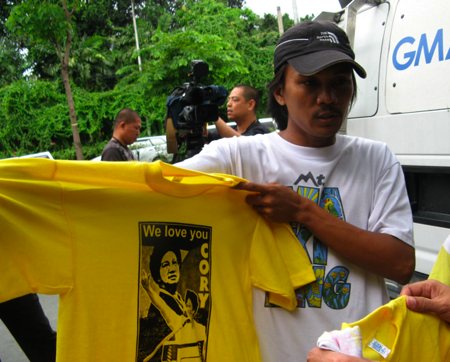 Very enterprising vendor.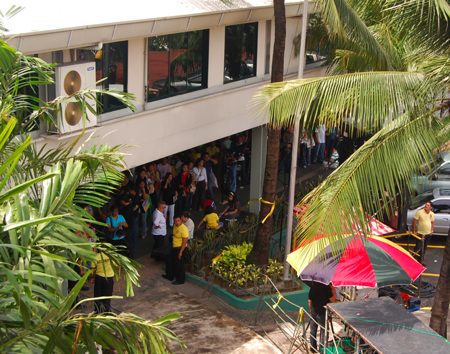 The line inside La Salle Greenhills.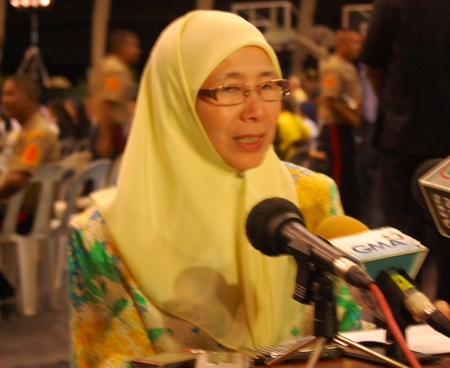 Wan Azizah Ismail president of the opposition People's Justice Party and wife of de facto opposition leader Anwar Ibrahim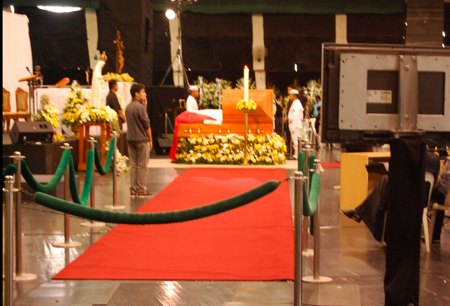 My view from the media table where I am positioned at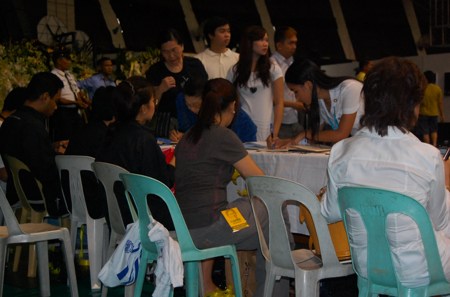 After the viewing, guests sign on the guestbook at the desk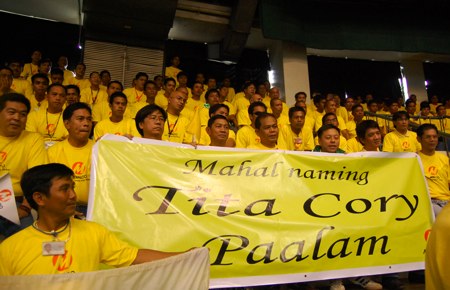 MERALCO comes in full force wearing yellow t-shirts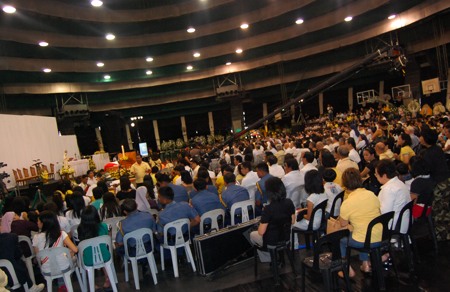 the noon Mass about to start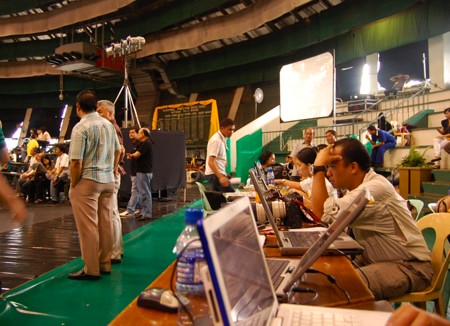 Media Table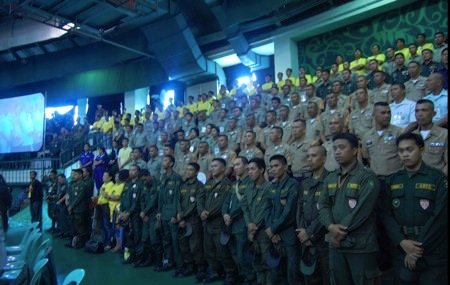 The military is also here.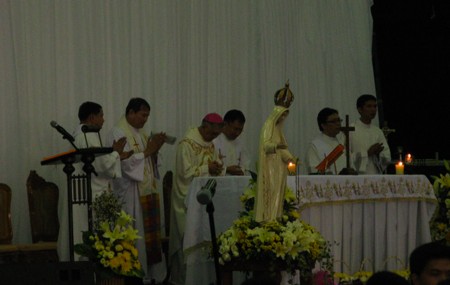 Mass ended and everyone sang Cory's favorite song "Bayan Ko"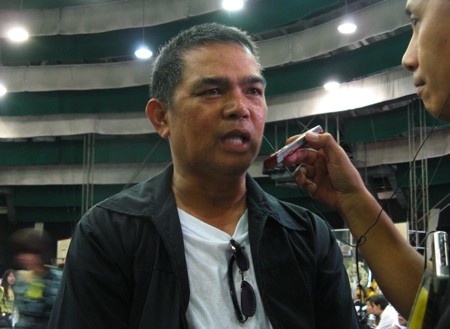 Ramon Balang, witness on the Assasination of Benigno Aquino. He was a technician of Philippine Airlines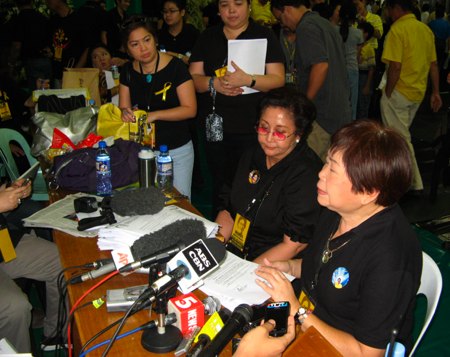 Press Con for the Second Media Advisory (See below)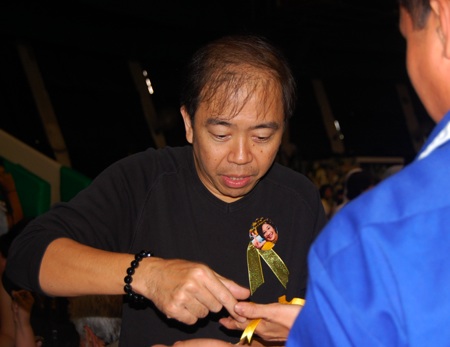 Jun Lozada giving out yellow ribbons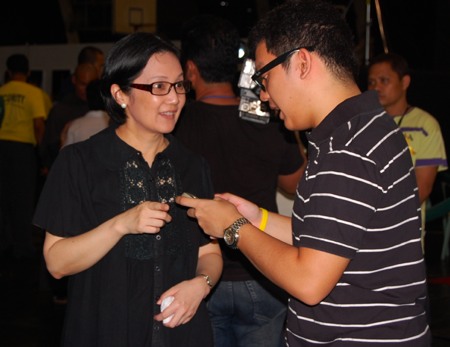 Ballsy Aquino Cruz, eldest daughter of President Cory Aquino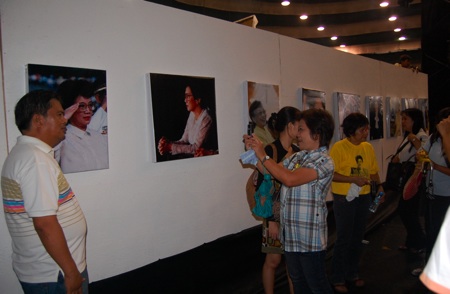 A Cory Aquino photo gallery near the exit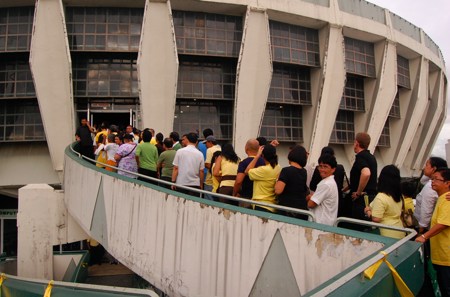 Just before the entrance of the gym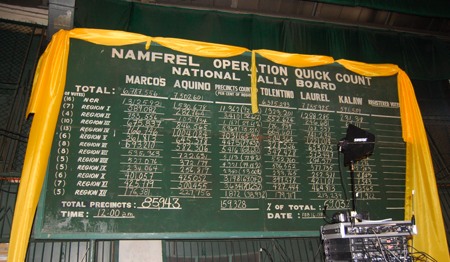 The Namfrel National Tally Board (Marcos-Aquino)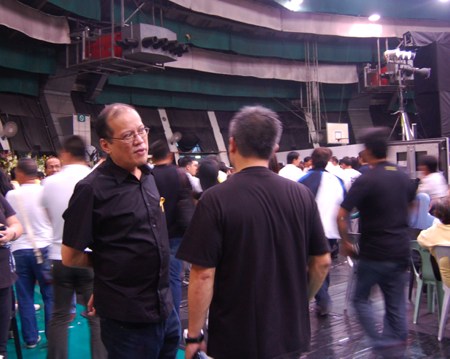 Senator Benigno Aquino III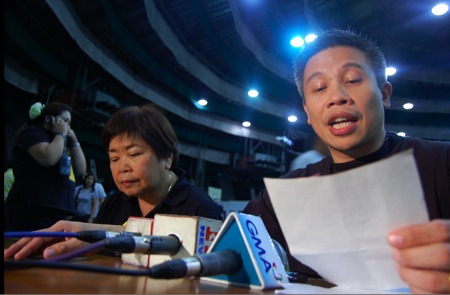 Deedee Siytangco and Rapa Lopa brief media, a second tie on the route for tomorrow as Cory's coffin is moved out of LSGH to Manila Cathedral at 11:00 AM. It will drop by briefly at the Ninoy Aquino monument in Ayala Avenue, Makati City. The convoy is expected to arrive at 2:00 PM at the Manila Cathedral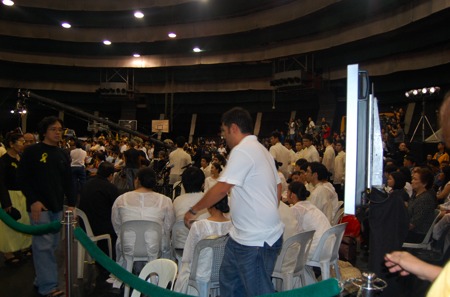 The 8:00 PM mass is about to start. Erap, Jinggoy and the rest of the Estrada family attend this mass.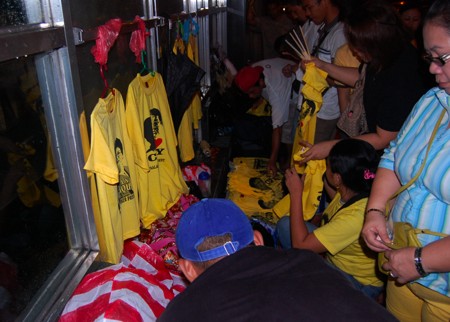 Vendors are still at it selling yellow t-shirts. A lot are actually buying this 120 peso shirt.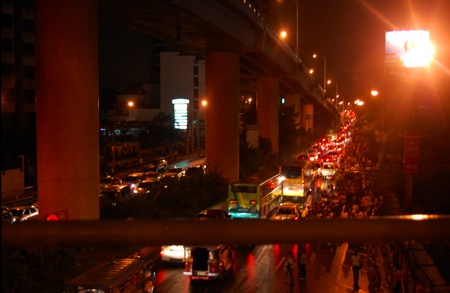 I decided to go home as I was getting hungry already. Though the first floor had food set up for media and other volunteers, it was just not enough to satiate me.
As I weaved myself out of Gate 2, I saw a very long line of people waiting. They will be waiting for one hour for the mass to end before they can get inside at around 10:00 PM. I took this photo on the pedestrian flyover in EDSA. I crossed EDSA to meet up with my husband near Robinson's Galleria. If he picked me right there in La Salle, it would have taken him longer.
You can just see the outpouring of love from all walks in life. They braved the rains, the long queue, the wait just to see their beloved President Cory. Truly, President Cory is loved by the people because she was also sincere in her love for her country. Love begets love.
I missed the momentous People Power in 1986 because I was 8 months pregnant with Lauren. How I wish I were there to rejoice in Cory's triumph as President of a democracy. I am paying tribute to our dear President Cory by being there at her memorial services. I admire her so much and I owe her this.
This is my way of thanking her for all her work and courage for our country.
We love you, Cory.
Read my entry on Cory's Funeral Convoy from La Salle Greenhills to Manila Cathedral
Media Advisory- Wake of President Cory Aquino
Second day of Memorial services- August 2, Sunday
1. This will be the second day wake at the La Salle Greenhills gym, Ortigas Avenue.
2. Catholic masses will be celebrated at 12:00 Noon and at 8:00 PM at La Salle Greenhills Gym.
3. Public viewing will be from 7:00 AM till 12 noon. It will resume immediately after the noon mass until 7:30 PM. After the 8:00 Pm mass, public viewing resumes until 4:00 AM the next day. The line will start and end at Gate 5 of La Salle Greenhills Gym, Ortigas avenue.
Third day of Memorial Services, August 3, Monday
Procession to Manila Cathedral
1. at 11:00 AM of August 3, the cortege of President Aquino leaves La Salle Greenhills for the Manila Cathedral.
Route: La Salle Greenhills , right on Ayala Avenue then will stop at Ninoy monument at Ayala Avenue for 5 minutes, Left on Buendia, Right on SLEX, left on President Quirino Avenue, Right on Roxas Blvd, Right on Intramuros.
2. There will be honor guards ceremonies before the Presidential Cortege departs La Salle Greenhills gym and before entering Manila Cathedral.
Memorial Services at the Manila Cathedral- August 3
4:00 PM- 4:00 AM- Public Viewing
8:00 PM- Mass;Public Viewing will stop for the duration of the Celebration of the Holy Eucharist
Memorial Services, August 4- Day 4-tuesday
7:00 AM- 12 Noon- Public Viewing
12:00 Noon- Mass
4:00 PM- 6:00 PM- Necrological Services ( to be carried live on Channel 2)
8:00 PM- Mass
8:00 PM- 4:00 AM- Public Viewing
Memorial Servics on Day 5, August 5 – Last Journey
1. 9:00 AM- Requiem mass to be officiated by
2. The Family Response will be given by Senator Benigno Aquino III
3. There will be the Honor Guards Ceremonies before the Cortege leaves Manila Cathedral
Route: From Manila Cathedral to Roxas Boulevard, Left on Quirino, Right on SLEX, Exit at Sucat, RIght on Sucat ROad, left to enter Manila Memorial Park.
President Aquino's cortege will take Bouganvialla Road. After the bridge, only numbered vehicles will be allowed to follow until the designated area. There will be an honor guard ceremony for the last time before President Aquino's casket is brought for internment.