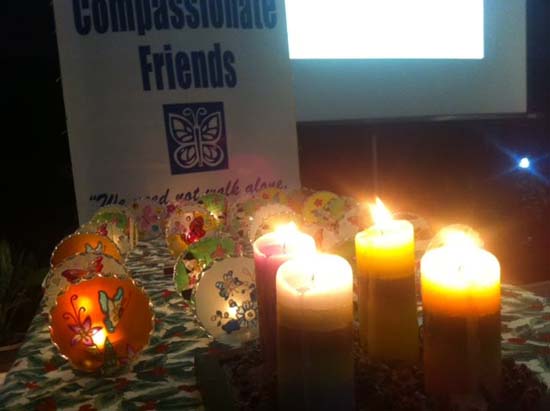 Although pretty presents under the twinkling lights of Christmas trees are quite exciting, it is the warmth and love of family and friends that make the holiday season so memorable. Yet it can be a painful time for those experiencing the recent loss of a loved one. I don't know how I lived through the first Christmas without my Luijoe. But it was my two girls who taught me to grieve well. It was clear that Christmas was going to happen, whether I wanted it to or not. It is not the same for other families.
Christmas is indeed the hardest holiday for those that have lost a loved one. Is it because of traditions that mean so much but now lie broken and empty in someone's bereaved heart? While everyone else is gearing up to celebrate with family and friends, they're about to face the most family-oriented day with a piece of their heart missing.
A parent said ""You still feel that loneliness, even with so much going on. They're not there with you, that hole in your heart."
Anyone who has lost a loved one understand that love does not end in death. Through the years I learned that life can become good once again not when I tried to till up the empty spaces left by loved ones no longer within hug's reach. I realized that love created new spaces in my heart and expanded the spirit and deepened the joy of simply being alive.
Since 2005, when my friends and I co-founded the Compassionate Friends Philippines, we made it an annual tradition to to honor and remember the children we have lost, provide support to grieving parents and families, especially during the holidays … and give information about resources that are available in our community.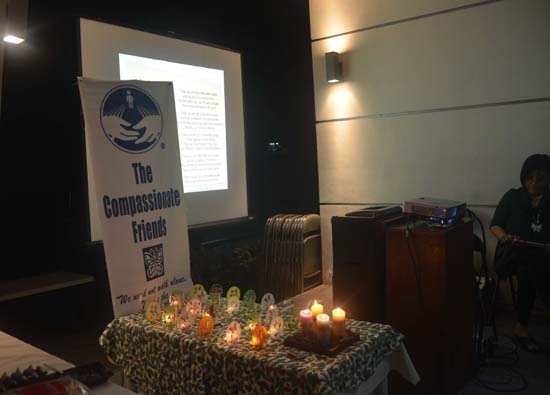 Tonight is the fifth time we organized the Worldwide candlelighting in the Philippines to honor and remember children who have died at any age from any cause. As the candles burn down in one time zone, they are lit in the next, creating a 24-hour wave of light that circles the globe. This is a memorial to celebrate our children's life and to remember them . It is one way to process and a way to get through the holidays. Those holidays are really tough when one has buried a child or a grandchild. Grief is hard work.
"No matter how many people or how- many presents, the pulsating void that seems too large for your heart to hold keeps on drawing your attention back to the child who is missing. As others laugh and play, your thoughts fly away – to Christmases past or a snowy cemetery. Give me a special gift this year.. . let me weep."
The friendship and understanding of other bereaved parents is one of the most helpful gifts we can give ourselves. Other bereaved parents will let us reminisce of happier Christmases' past; will allow us to speak our child's name without hesitation; and will let us cry and not be uncomfortable with our tears.
Tonight is such a comfort. It feels good to be able to share our feelings with someone who understands that, for us, grief does have a place in our holiday. By being a listening ear for them we have given them a gift as well.
I closed the candle lighting memorial by playing this beautiful pure angelic voice of 7 yr old Rhema Marvanne as she sang the "Lord's Prayer"