(Disclaimer: This entry tackles grief education. I do not pass judgement on whether the circumstances are true or not or on the motives of Mo Twister for telling this story.)
There is video of Mo Twister that is going viral on the internet. The video claims ex-girlfriend Rhian Ramos "got rid of our baby" in Singapore last year. Mo Twister recorded this video for himself a year ago so he refers to himself as "you".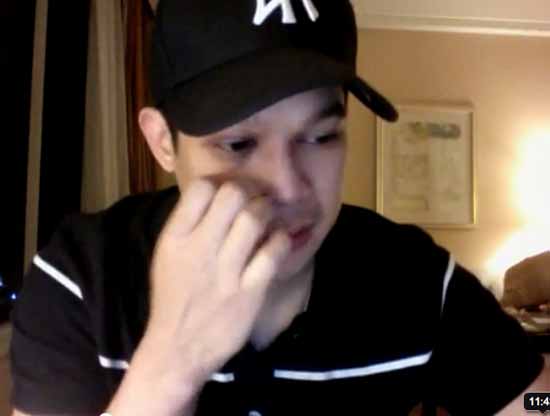 The transcript is as follows: (I am placing bold on those parts where he is grieving over the abortion)
Its 28th of July 2010, First time I'm doing this. I don't event know why. Um, Maybe one day you'll watch this. Just remember how horrible of a day it is. You're in Singapore, You've been crying all evening because tomorrow morning, You and Rhian will go to the hospital here and get rid our baby. It doesn't matter naman what I think about it because this was her choiice. I don't know how long you'll keep this as a souvenir, but this is the test (Whisper) This is wrong. This is the hardest thing (Crying) This is the hardest thing you've gone through before and you've gone through so much. And we have to blame our jobs for this?
This industry that judges you for these things. This business has made her believe that we have to take the life of our own child because no one will forgive her for this. That this job will ruin her, so we agreed that we'd come here and get it done. Because you love her and you just want her to be okay. Its not like Rhian is having an easy time with this too. Its hard on all of us. She said one day we will see this again. And maybe our jobs will be a little bit easier and more accepting about it. One day you'll look at this video, 20 years from now, I don't even know if you will still be together and it will still hurt. It will still hurt like hell. (Crying) You'll be sorry for this your whole life. I'll be sorry for this my whole life. Im sorry for the bad choice we are about to make. Its hard for both of us.
Its July 28, 2010 and I'm sitting inside the hotel. The Ritz-Carlton in Singapore and we've been fighting all night about this. I'm doing my best to try to kep you safe. And all this fighting is taking a toll on us. I wish we could have this child. I don't want to do this. This job is so difficult. Its so difficult. I'm so sorry. I'll be sorry forever. Again, one day you'll watch this. Maybe when you're an old man. You'll remember how difficult today was. And I hope you watch this and I hope by that time, I'll be married and I'll have a family that I can try to make it up to. You're going to do something really wrong today. I'm sorry for that. This is business is so so hard. This business is so hard on its employees. I guess all bussinesses are. I don't know. It's our fault I know. We can't really blame our jobs because other people did it. But um, I understand."
I will not dwell on the circumstances of their relationship and the topic on abortion. Assuming this is true, my main focus is on understanding the grief after abortion, on the helplessness that Mo felt in that video and in his tweets the past few days.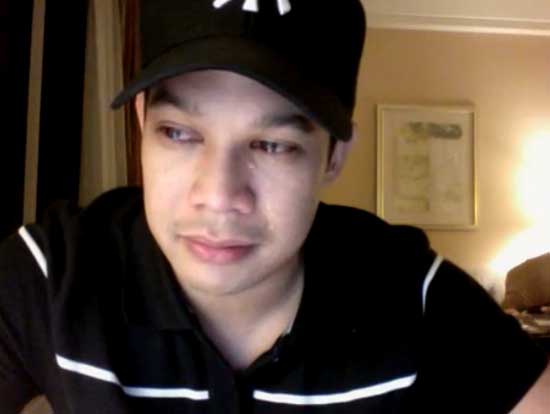 Tweets on abortion
Mo Twister Talks About 'Abortion' on Twitter, Rhian Ramos on 'Juicy!:
On November 16, Mo Twister posted a question on twitter :
""I have a question about abortion. Should the girl ask the guy what his thoughts are and should he have a chance to stand up for the baby?"
The following day, he tweeted:
""Because no amount of inconvenience could ever justify treating the supreme creation of God with murderous contempt."
On November 19, Mo uploaded a screen capture of ""abortion" in his Tumblr account and encircled the word ""monstrosity" .
He also posted the following on Twitter on the same day:
""young child, dont ever think you were never good enough. you just had no choice in the matter."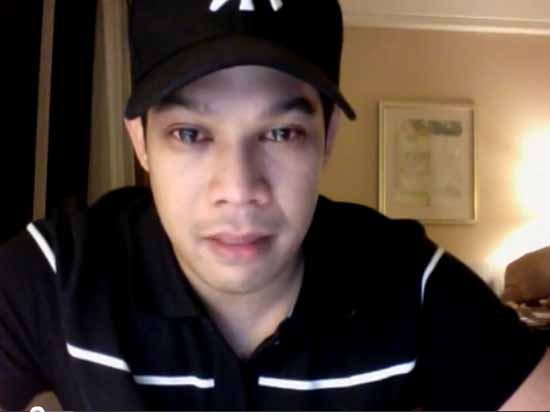 Empty feeling : The Effects of Abortion on Men
I have seen reactions in Twitter that questioned Mo Twister motives for uploading the video. I will not dwell into that but rather on emotions following an abortion.
The father of an aborted baby is often known as the forgotten father. Mo Twister is the forgotten father who had no choice in this decision. Three out of four males said they had a difficult time with the abortion experience. Some have even reported having persistant day and night dreams about the child that never was, and considerable guilt, remorse and sadness. For men and women alike, the feeling of emptieness may last a lifetime, for parents are parents forever, even of a dead child.
In the only book on abortion and men, Shostak describes male abortion pain as the loss of fatherhood and a "wound you cannot see or feel, but it exists" (A. Shostak, Abortion & Men: Lessons, Losses & Love, N.Y.: Praeger, 1984). In interviewing 1000 men, Shostak found:
1. abortion is a "death experience" and for most men more emotionally trying than they expected
2. the most common post-abortion reaction was helplessness;
3. men who are not helped to mourn over an abortion are learning how to be even less involved as nurturant parents in the future; and
4. the majority of relationships failed post-abortion.
There is an empty feeling.
"Some men are so wounded by their abortion role that they abort their own lives. I have treated women whose partners committed suicide because they couldn't escape hearing the relentless little voices that kept saying: "Daddy, Daddy, please don't let me die." And for the man who stands up and opposes an abortion, under the law he has no legal recourse and cannot defend his child's right to life. His grief is punctuated with impotency and feelings of helplessness. Words are just not enough to prevent his child's death."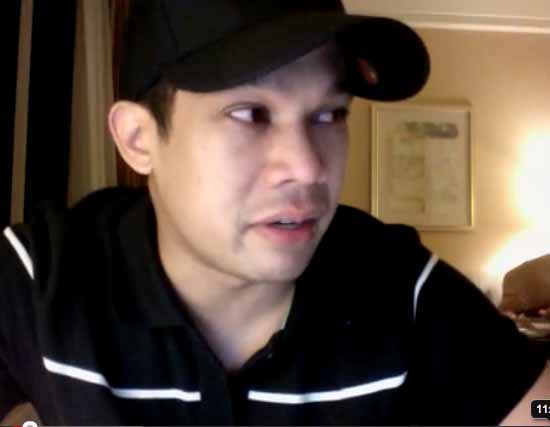 Dealing with the grief
The motives of uploading the video is questioned. Was it maliciously done? I would never know but you can see the intense emotion when the video was produced. I felt Mo was powerless to save the life of his unborn child.
One father whose child died from abortion described his grief this way: "I wasn't in the room; I wasn't even in the clinic that day. But in my mind, I've been there a million times since. I've been there watching, breaking, wanting to rescue you. In my mind I need to be a hero not a killer, the man who didn't flee. But I am not. I am the man I fear I see."
Mo Twister faces the same torment in an interview with Juicy:
I'll be honest. I'm sick of crying on TV, and everyone you read on the Internet na Si Mo, parang babae, umiiyak. But if you understand how grave and personal, important, ang nangyari sa amin, maiiyak ka rin araw-araw. Yun 'yong nabubuwisit ako sa mga tao kapag sinasabi nila na dapat mag-move on ka na, babae lang 'yan. Yung mga hirit na 'yan, doon ako medyo nagagalit kasi hindi nila naiintindihan na it's not about a girl. It's not about moving on. Ang daming kong girlfriends before. I mean, I had three…five relationships prior to Rhian—and I understand the process of moving on. But I've never experienced this trauma. I've never experienced these hardships. I left ten years ago this very week, so medyo weird nga. I don't want to be negative like, O, si Mo parang nagpapaawa or nagpapa-sympathy sa public. I don't care for anyone's opinion," he added.
Men do grieve following abortion. It is that feeling of helplessness you see in the video where Mo cries that he can't seem to do anything.
"Whether or not the male was involved in the abortion decision, his inability to function in a socially prescribed manner, i.e., to protect and provide, leaves him wounded and confused. Abortion rewrites the rules of masculinity. While a male is expected to be strong, abortion makes him feel weak. A male is expected to be responsible, yet abortion encourages him to act without concern for the innocent and to destroy any identifiable and undesirable outcomes of his sexual decision-making and/or attachments. A male is expected to protect, but by law he is encouraged to do otherwise."
It took Mo more than a year to talk about this "abortion". Perhaps he could no longer bear the pain and the guilt. Or it was just an accident that someone uploaded the video.
Based on the video and the tweets, I felt that Mo was bewildered and frustrated over this devastating experience. He is definitely grieving the loss of their baby just like the other "forgotten fathers".
Killing hurts the living too. It knows no gender bias.
Let's be gentle towards the forgotten father.