It was one of those nights when I'd sit on my dad's lap. I will always remember dad's favorite line ""Study well, little girl. Education will always be with you even if I am not around."
Education is one of the greatest investments dad could ever give us despite the limited resources. Born from a poor family, dad struggled the corporate ladder just to give us the best education he could afford. Dad may not be around now but true enough, it is education that armed me with the skills, the accumulated knowledge and values to rise up from the challenges that came my way. The words of my dad carried on to my three children. I didn't have to prod my kids to study and educate themselves. They understood the value of education that is to prepare them even at an early age to educate themselves throughout their lives. I smile as I watch my grown-up ladies from afar, now financially independent and making life decisions with our blessings.
When we come across the word ""education," many of us strongly associate it with schooling. If you put education in the context of your own child, what is education to you?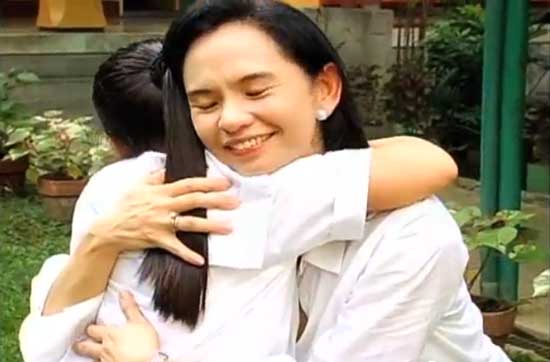 As a mom blogger, I get a chance to visit schools and check out their curriculum and programs. This is an opportunity to share these information to my readers and for them to discern if this is the right school for their child. I came across a few heartwarming videos about little girls manifesting good deeds to others at their tender age. It seems to be an advocacy and I admire the institution that helps parents so that the very essence of education and learning — a thinking head, a caring heart, and a serving hand comes out naturally from kids as they go through their daily lives. Take a peek at this . . .
I believe that schools and parents play an active role as partners in educating and motivating our children today to dream for a good purpose, think for a good reason, and care enough to serve others.
Parents in search for schools that value academic excellence, moral uprightness, and social responsibility should consider the development of their child's God-given talents.
I was struck by the Giftedness Instruction for Talent (G.I.F.T) Development Program in St. Paul College Pasig. I often told my little girls back then that ""you are God's gift to me." I believe in honing those God-given talents and made sure my girls got the training in piano, singing, and writing even if their school did not provide for it.
The G.I.F.T Program is a curricular innovation aimed at discovering and honing the students' talents in the various fields of arts and sciences. More than what our kids get out of school clubs, I read that G.I.F.T. is the most comprehensive talent development program integrated in basic education which features 32 specialized courses in five Talent Learning Centers.


Grade school kids enjoy tinkering with the MAC and learning during their GIFT – Digital Arts and Creative Writing classes.


Brave and aspiring young gymnasts have fun at the balance beam in their SPCP GIFT – Gymnastics class


Young kids do their warm-ups before the GIFT – Taekwondo class. As early as preschool, kids get to explore the basics of this sport.
Bringing out the giftedness in every individual heightens self-confidence and self-esteem. Self-confidence that emanates from integral formation begets good citizens which are what our country needs.
If you are searching for a school, it is important to know what you want for your child. Choose a school that complements your values. While basic education is the focus of an academically prepared, morally upright, and socially responsible child, a formal structure of talent development instruction makes learning truly relevant and functional. Investigate the school's teaching methods if it will stimulate or hone your child's talents, strengths, and interests. This might just be the school that matches the individual needs and interests of your child.
What type of education are you looking for your child?