26 years married today! Last year, my husband and I celebrated our silver wedding anniversary at the height of the miting de avance of presidential candidates. Today, we will just have a lunch buffet and probably just walk down memory lane and whine why our kids are all grown up. We miss our babies.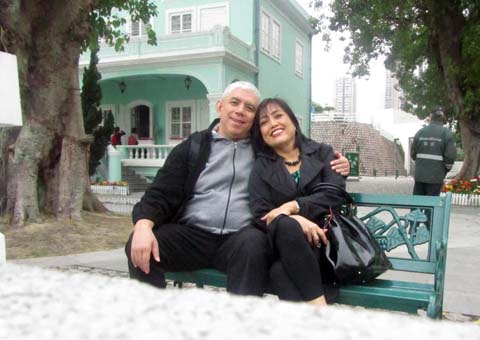 It is no wonder I tuned in to the Royal Wedding last Friday. I feel sentimental whenever there is a wedding. I am such a sucker for couples in love and tying the knot in marriage. I dragged my husband to sit beside me so we could watch it together and be sappy. My husband and I were steadies for 7 long years so I know the feeling of Kate as she finally walked down the aisle.
What struck me was the homily delivered by Rt. Rev. Richard Chartres, Bishop of London.
Every wedding is a royal wedding with the bride and groom as king and queen of creation, making a new life together so that life can flow through them into the future.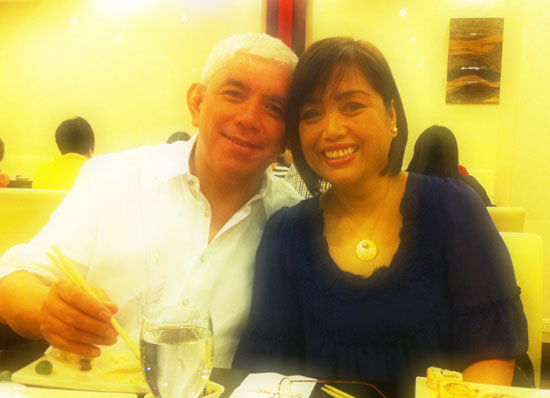 Butch often calls me his Queen , of course but sadly, I never refer to him as King more like a dashing Prince. Being in the metaphorical place of "king and queen of creation" is quite an honor. We did make a new life together as a couple looking towards the future. The new life took some time to set in as we had to adjust to each other's quirks and peculiarities.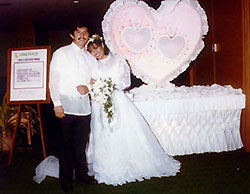 I recall Pope John Paul II quote on " ""The fear of making permanent commitments can change the mutual love of husband and wife into two loves of self-two loves existing side by side, until they end in separation."
The commitment was there alright. On the first day we were together as "steadies", he announced to the world that we were getting married. That made me laugh. He was only 18 years old. How could we make a commitment so early in our relationship? A simple declaration of love just made it a reality seven years after. We were committed even at a young age. We continued that commitment in our marriage but I give credit to my husband for being the more persistent one. I gave up at one point.
See, we were two people in love and we always felt love would conquer all. It actually did in the end. Yet there was a struggle in our early years because we were not ready to let go of bad habits. The change in our way of thinking and attitude brought a renewal of heart and mind – a transformation.
Here we are today, with our love stronger than it ever was. Till then, our love constitutes the principle of our entire life and with the help of divine grace, we look forward to more years of togetherness.
Here are some photos of our silver anniversary celebration last year in two slide shows. The music is "How deep is your love" by the Beegees because that was our music when we first met in 1978.
Enjoy!
Slideshow of New and old photos

Slideshow of photo shoot with Mimi and Karl