There are two special dads in my life.
My dad who I often call, daddy ole boy and my husband, the dad of my three children.
There is this quote about questions we ask our dads in various stages of our life. I only had my dad till I was 45 years old.
4 years: My Daddy can do anything!
7 years: My Dad knows a lot…a whole lot.
8 years: My father does not know quite everything.
12 years: Oh well, naturally Father does not know that either.
14 years: Oh, Father? He is hopelessly old-fashioned.
21 years: Oh, that man-he is out of date!
25 years: He knows a little bit about it, but not much.
30 years: I must find out what Dad thinks about it.
35 years: Before we decide, we will get Dad's idea first.
50 years: What would Dad have thought about that?
60 years: My Dad knew literally everything!
65 years: I wish I could talk it over with Dad once more.
It's true. I often wonder what my dad would have thought of my work today. He never knew me as a blogger because he passed away in 2003 just three years before I started blogging. Much of who I am today is because of dad . Even the way I smile is from his "wide-smile genes".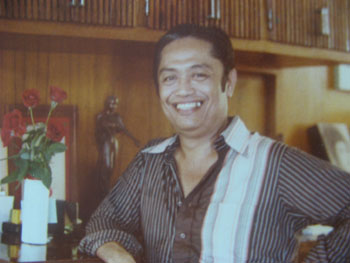 Daddy didn't tell me how to live life. He lived and let me watch him do it. He tried to be a mother to us when mom died during my teens. I adored my dad so much that I thought husbands were made like my dad. I was so wrong. A lot of my early marital problems was because I compared my husband to dad. Hehe, I think my husband also compared me to his sweet mom. Eventually, I learned to treat these two dads as separate individuals.
In honor of my dad, I started signing as Noemi Lardizabal-Dado in 2006. I feel the presence of my dad in the wide smiles of my two lovely girls and in my work. I can just imagine my dad smiling at me as I do service to others.
There is the dad of my three beautiful children who sometimes acts more like a mother at times. How he nurtures them especially when they are sick and spoils them by driving the girls around. I wonder what my girls think of their dad. Do they think he is too old-fashioned? or just being a dad? I hope they know he is just being a dad.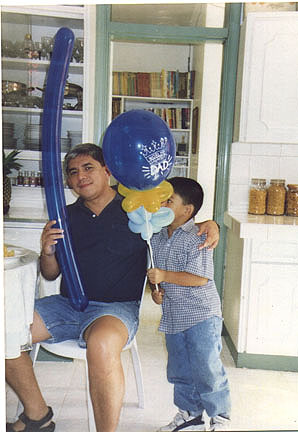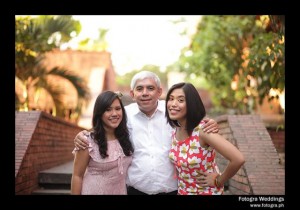 These days, it is an empty nest but the father of my three children took time to bet with my two girls here in Singapore. Being together no matter how short the stay , is enough to make us happy.
Today is that special day to honor the two special dads in my life and to all the active committed fathers who make a lasting difference in the life of a child.