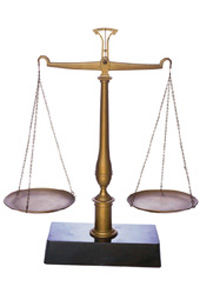 Fellow blogger Abe is in a legal mess. After reading J Angelo's entry on Help Out a Fellow Pinoy Blogger, I knew I had to do my share. I am aware on how much Abe has spent already in the quest to clear his innocence from a [tag]libel suit[/tag] filed against him (for case details, read this). I know he is not even responsible for posts made in that forum. Why doesn't the complainant demand the original poster? Why does it have to be the web host?
J Angelo and Blog Herald are finding ways to start a legal fund:
In line with this, some regular readers of the Herald suggested that we help out Abe with his expenses by setting up a legal fund. After all, this is a case where online publications are involved. And this could happen to any blogger (I've heard of bloggers in other countries being sued because of comments that readers have posted).
I wonder if our courts are internet literate. Though there are no clear laws in our country, the California Supreme Court ruled that Web sites not liable for libel committed by third parties.
In a 34-page ruling, the state's high court overturned a lower court decision that had stripped immunity against such lawsuits and alarmed free speech advocates who warned it could chill expression on the Internet. Despite reservations about offering blanket legal protection for posting defamatory material written by others, the Supreme Court unanimously concluded that federal law is clear on the subject.

"We acknowledge that recognizing broad immunity for defamatory republications on the Internet has some troubling consequences," Justice Carol Corrigan wrote for the court. "Until Congress chooses to revise the settled law in this area, however, plaintiffs who contend they were defamed in an Internet posting may only seek recovery from the original source of the statement."
You can download the pdf file of the California Supreme Court Ruling of Barrett v. Rosenthal.
In the meantime as Abe's legal bills are piling, we can help him. This is a case of online publishing which bloggers fall under. Blog entries, blog comments and forum postings are online publications. What if a comment post is deemed libelous and one is sued just because it was posted in your blog?
How to contribute to [tag]Abe Olandres Legal fund Drive[/tag]
We've set up a Xoom link where you can send in funds: www.xoom.com/pay/26999757 . Xoom accepts any amount from $25 to $2,500. For smaller amounts, you can send paypal to theblogherald (at) gmail (dot) com.
*Edit- February 11, 2005
The Tech News of The Inquirer also writes about it, Filipino Blog Herald editor steps down
MANILA, Philippines — A death in the family, a continuing legal case that has drained his financial resources, and more personal problems have forced the Filipino editor of the Blog Herald, Abe Olandres, to step down as its editor, INQUIRER.net learned Saturday.

Olandres named Tony Hung as new editor.