I moved to a more compact and cozy home in 2007 because I anticipated my kids would leave our home one day. Our bedrooms are not as spacious as our old home so I purchased a sofa bed for one of the rooms. It is functional since it serves as a daybed for family members who want to lounge around downstairs instead of their bedroom.  Now, if you are in the lookout for sofa beds with  comfort, color and style, check out "Innovation" at the Design Pod at SM Megamall. I recently got a tour of the various designs and I marvel at the functionality and design.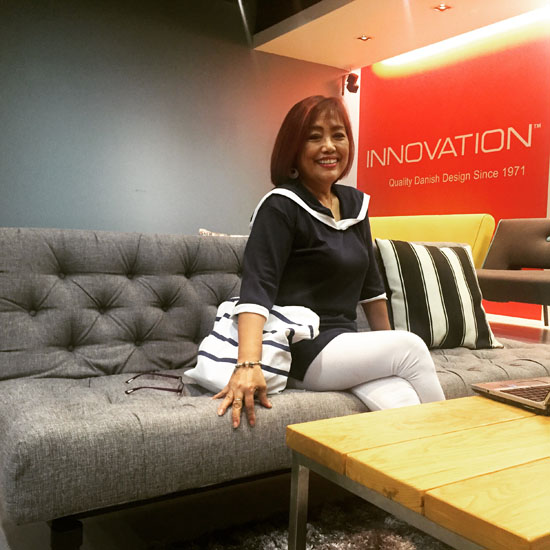 Innovation is a Danish furniture company built on top of the proud Danish tradition of furniture design. The company believes that form and function must go hand in hand to create innovative durable designs for everyday use. I took a long at some of their sofa beds. This is my favorite. It has a vintage look. Imagine your sofa as a day bed and bed. As a day bed, you relax, recharge and rejuvenate.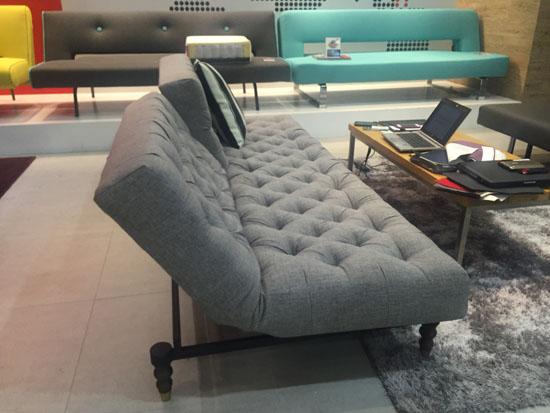 As a bed, you can stretch out, sleep and slumber.  That is why Innovation describes it as "my sofa is my home". Imagine if you own a condominium or town house,  you can surely maximize the space with a sofa bed.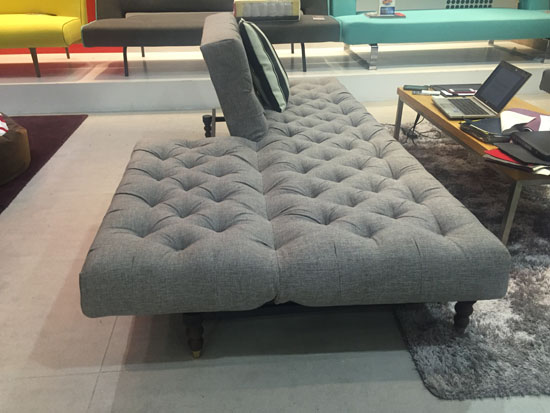 There is a mattress that fits your needs. Innovation offers a wide range of mattresses with different preferences such as the kind of mattress and even colors. The Spring Mattress (6-12 cm) is a fusion mattress with 6-12 cm pocket spring surrounded by two layers of breathable, carted cotton on top and one layer of carted cotton underneath a high resilient luxury mattress of high quality and longevity. The other Spring Mattress (13-16 cm_ is a fusion mattress with 13-16 cm pocket spring, which make it an extra soft and comfortable mattress. Then there is the Latex which is a fusion mattress with a 12cm high-resilient latex core surrounded by a layer of breathable, carted cotton. A supple natural mattress of high quality and longevity that adjust to your body.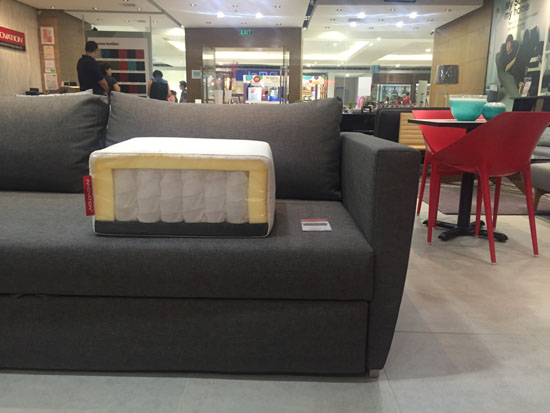 There are swatches of colors to choose from just so it matches the theme of your home.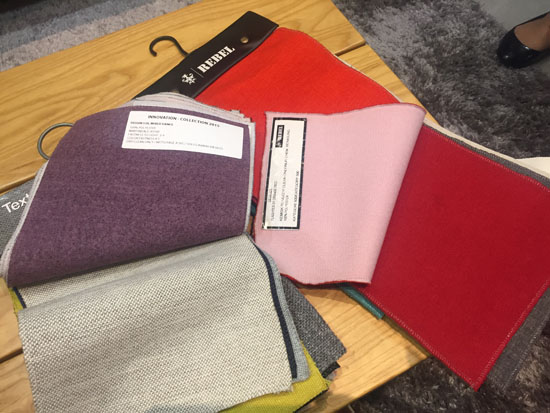 There are four mechanisms that suits your lifestyle : click, lift , slide and lift. The sofa bed above uses the click mechanism. It is good to know that the sofabed mechanims are covered with a lifetime warranty. Here are a few more sofa bed styles.
The Curvature Double Sofa Bed is contemporary in style. The Modular version is perfect for your living room or media room, where you need a little extra space to lounge around.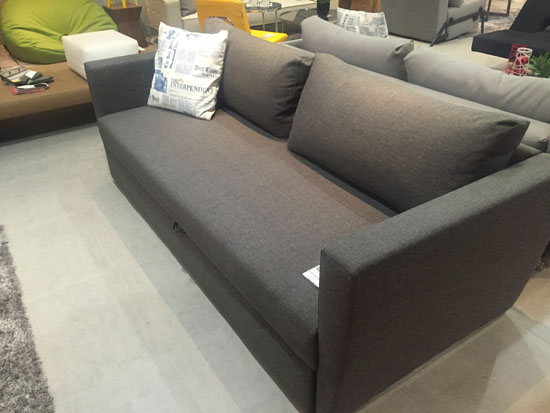 It has a very  easy to use mechanism, full steel frame, timber legs, upholstered arm rests and a pocket sprung seat.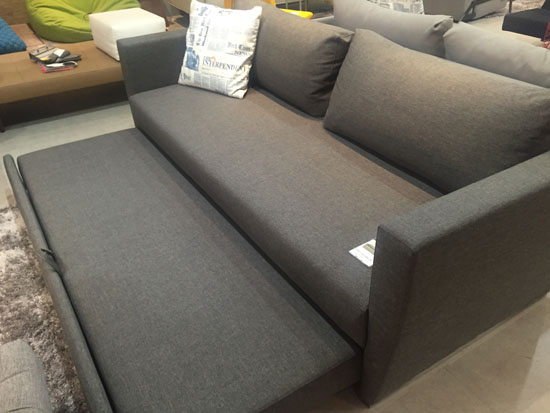 This sofa bed can also be ordered as a stand alone 3 seat sofa bed. It can easily sleep three persons.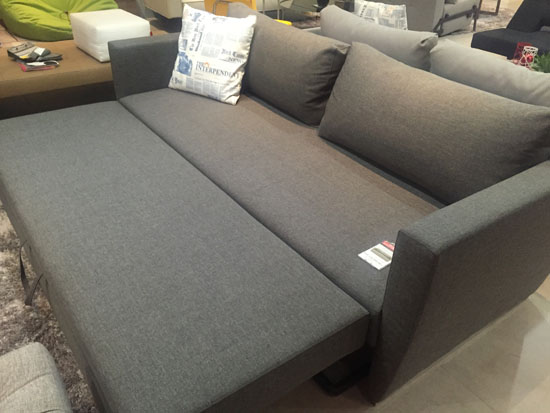 This is the Tjaze double sofa bed which is compact and easy to use . It  is perfect for small spaces.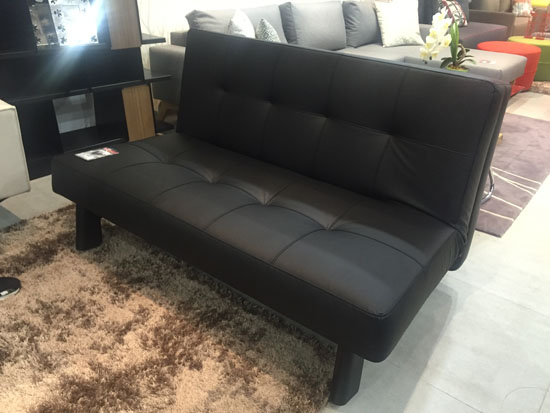 It converts from a sofa to a bed easily and in only seconds.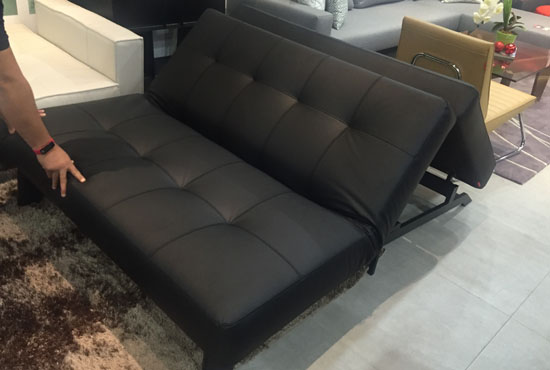 Voila a bed!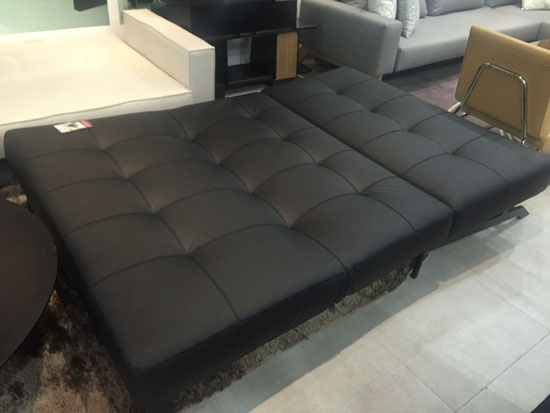 There are lots of  sofas and sofa beds to choose from.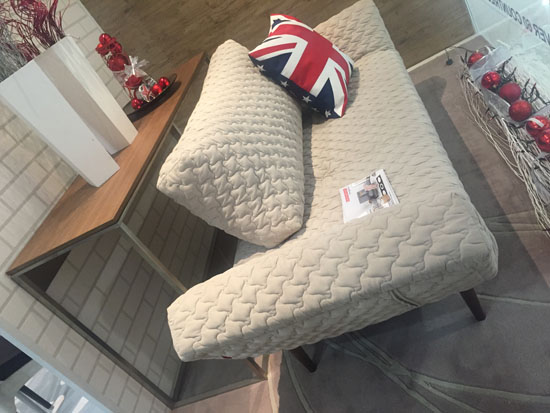 The Puzzle wood is a stylish Nordic inspired sofa bed. The back rest is adjustable between three positions; upright, relaxed and flat.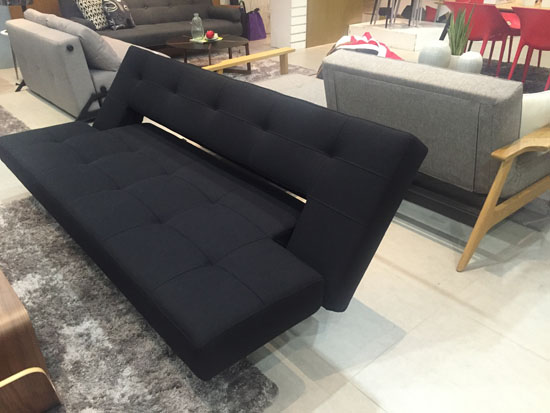 Innovation Sofabeds has a Holiday Promo. If you purchase an Innovation Premium Sectional Sofa, you will get a FREE 16gb IPAD Mini . A purchase from their Premium Sofa line will get you a a FREE Sony 32? 32R302C LED TV!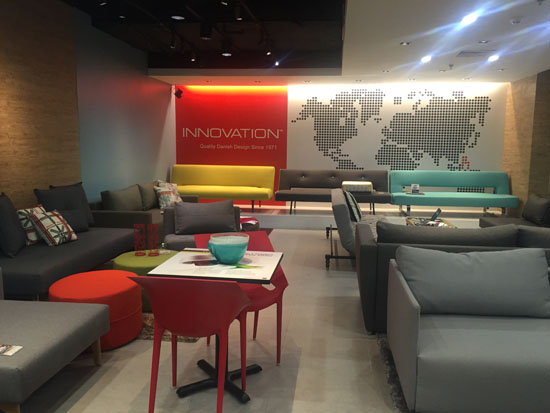 You can check out  Innovation and their sofa beds, at www.LivingSpace.com.ph .
Contact Information:
Telephone numbers: (+632) 416-0948
Email:  [email protected].
Facebook: facebook.com/InnovationHomePH
Instagram: instagram.com/innovationhomeph.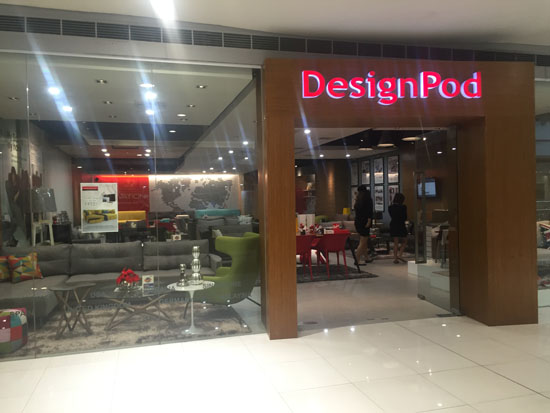 Other showrooms and branches in Metro Manila:
DESIGN POD:
4/F SM Megamall Building A, Mandaluyong City
Tel No: 998-8349/ 0917-5638984
Email Address: [email protected]
INNOVATION Showroom:
G/F SM North Edsa, Interior Zone, North Avenue corner EDSA, QC
Living Space: 2/F LRI Design Plaza, Nicanor Garcia St., Bel Air II, Makati City
Tel. No: 403.1345 / 0917-5638985: