by Carla Jenina Lizardo
My best friend Janina and I decided to go to Hanoi on a whim. Within five days we booked our flights and a Ha Long Bay cruise with a lot of excitement, not really knowing what to expect. Upon landing and getting into our cab, I remember being impressed by the wide roads leading out of the airport. "Vietnam is a lot more modern than I thought!" I noted to Janina. Our driver then turned a corner and entered the Old Quarter, which was where we were staying. Observing from the car window, the roads were suddenly a lot smaller and the buildings were distinctly closer together. There was a variety of small food stalls, hotels done up in traditional architecture, coffee shops and so much more. It was a complete contrast from our initial impression, and infinitely more interesting.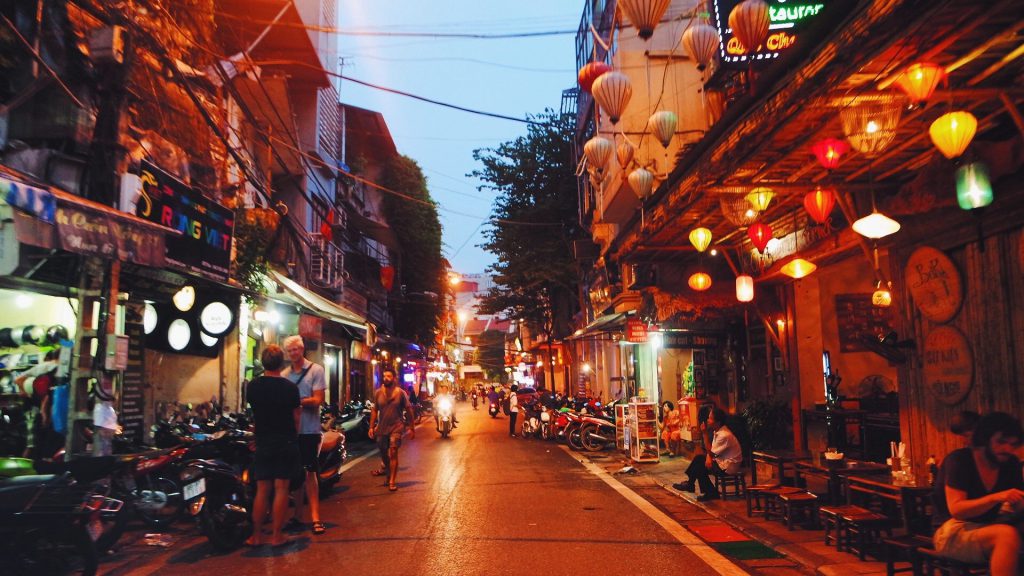 Our first day was dedicated to exploring the Old Quarter. We felt a lot of apprehension because we didn't know where to go and there were scooters everywhere! It took us a while to realize that you should just cross as the motorists will adjust to you. All you have to do is take the first step. Our hotel concierge guided us to a restaurant nearby called Highway 4, where we enjoyed passion fruit chicken, salt and pepper beef and catfish spring rolls. It was love at first bite. We also had several other memorable meals – banh mi from Minh Nhat Masterchef which we enjoyed while walking around the Hoan Kiem Lake, as well as crab rolls from the vendor at the corner of our hotel. Its hard to go wrong with Vietnamese food.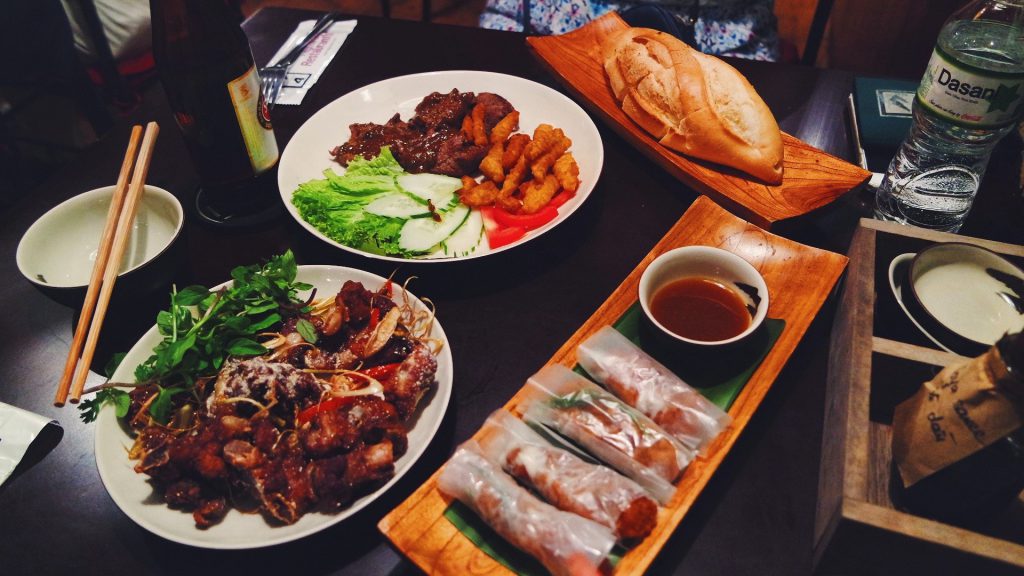 Aside from the food, another interesting thing about Hanoi is that there are travel agencies everywhere. So if you get there without having an itinerary, you have nothing to worry about because it is ridiculously easy to get someone to help you plot out any tour you might want to experience. We booked our Ha Long Bay cruise in advance, but we checked out some of the other tours anyway. There are so many other beautiful places that you can get to from Hanoi, but unfortunately we didn't have enough time to book another tour.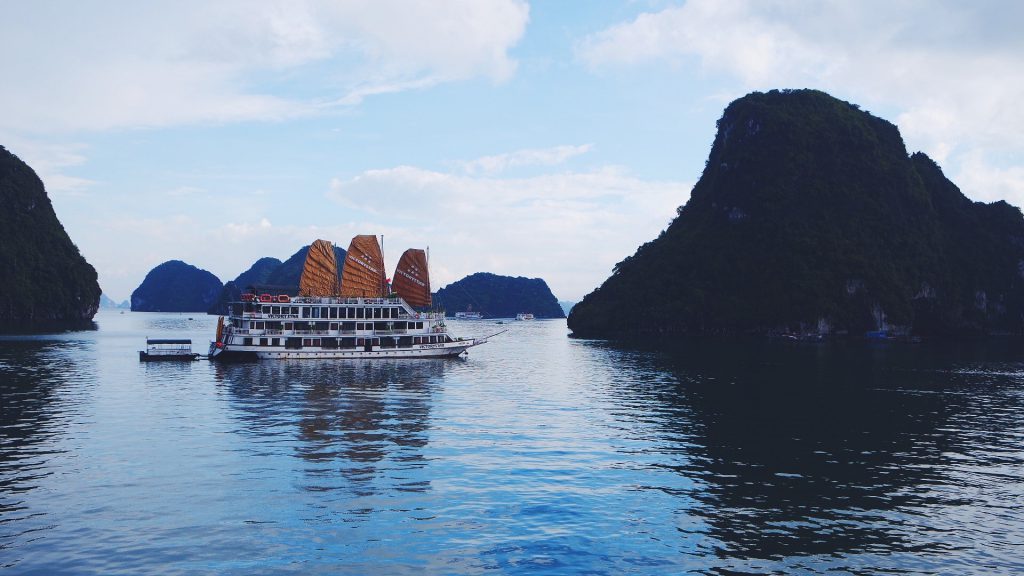 The next day, it was time to head to Ha Long Bay. We booked a 3 day 2 night tour with Pelican Halong Pelican cruises, which included a round trip van transfer as well. Upon boarding the traditional junk boat, we were treated to a mouthwatering Vietnamese lunch buffet. What a treat it was to enjoy delicious pho while looking out towards the crystal blue waters and stunning limestone formations! The view was one of the most beautiful I've ever seen, hands down. Afterwards, we were allowed to kayak and swim around so that we could see the isles up close. Some other cruise activities included spring roll making, squid fishing and historical video viewing. We made sure to take part in everything in order to make the most out of our experience. Of course, we also spent a lot of time relaxing on the boat's sunbeds in order to enjoy the sights and sounds of the UNESCO World Heritage Site.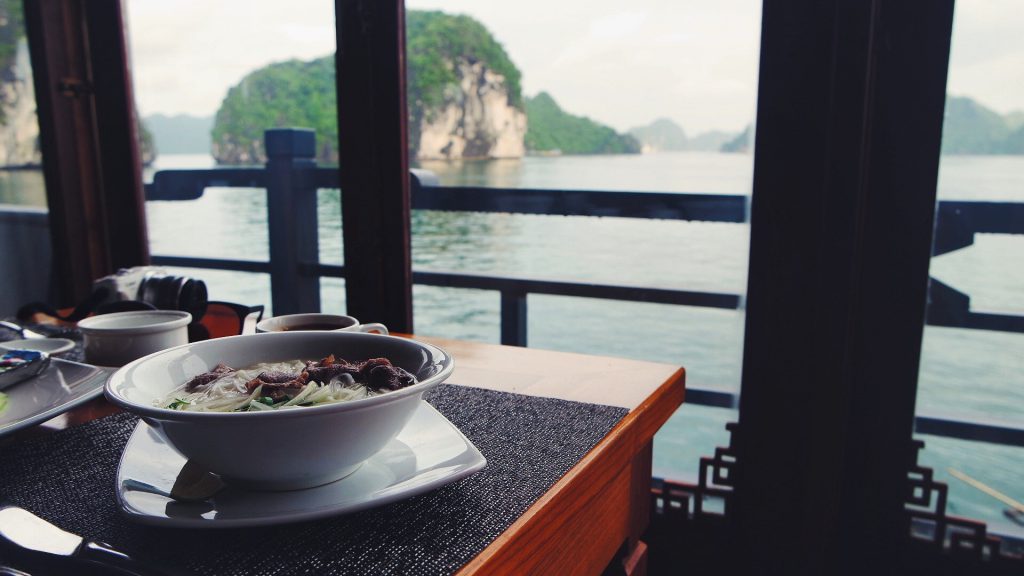 On our last day in Hanoi, we were determined to try Vietnamese egg coffee or ca phe trung. Based on our research, only three coffee shops still served the traditional drink. We spent a good hour walking around the city and was on the verge of giving up when we finally stumbled upon Pho Co Coffee. It wasn't easy to find at all. To get to the cafe, you had to pass through a shop selling clothes to get to an alleyway that opens up to the first floor. That's where the cashier is located, and its also where you order your coffee. You then have to climb three flights of stairs in order to get to the seats overlooking the Hoan Kiem Lake. Once the coffee was served, we forgot all about the struggles of getting there. Creamy, sweet and delicious – the ca phe trung was definitely worth the effort.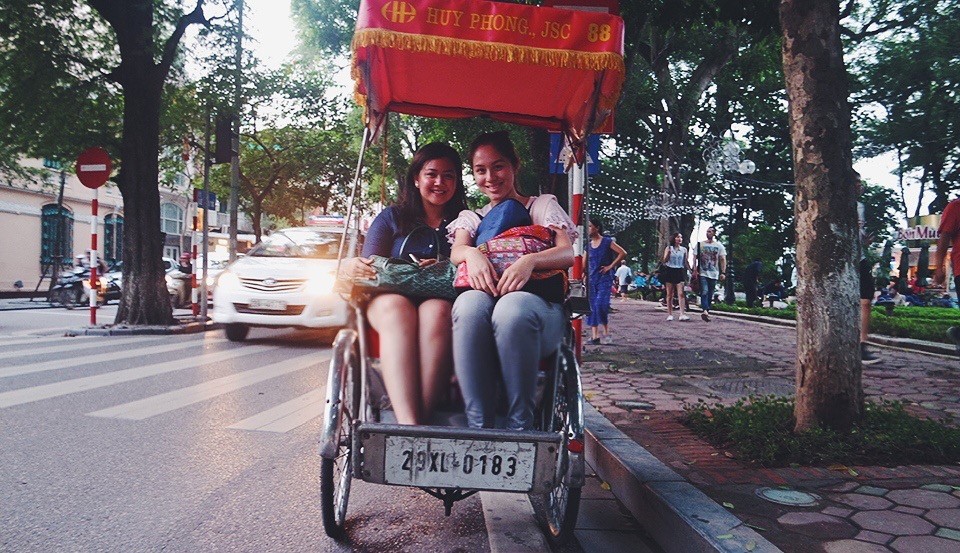 That pretty much sums up our Hanoi trip. On the surface, it was intimidating and chaotic. But once you immerse yourself into the experience – you are rewarded with delicious food, culture and beautiful views. I left knowing that there are still so many things to discover and I can't wait until I can head back.
(Submitted for the #MyAseanStory blog writing project )