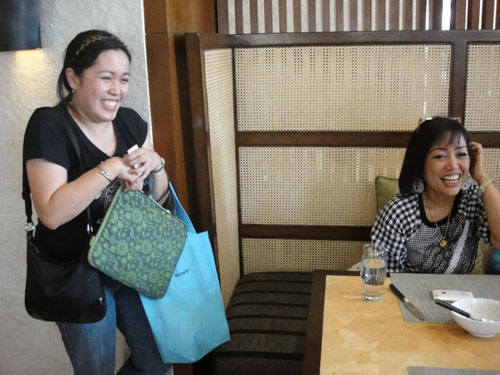 Happy moms know when to have fun.
Happy moms know that they need to take time away from their kids whether it's a Sony Bravia event in Boracay or just a long bath with a magazine.

Happy moms laugh when they make mistakes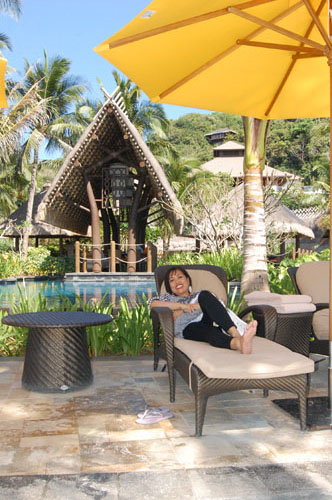 Happy moms know when to relax and just be.

We need our ME time. My ME time is always a relaxing day off from home and work. It's the day I pamper myself and make myself feel good. Nurturing is about how we show love for ourselves. It can be a visit to the beauty salon, a foot spa, a home service massage or an indulgent visit to a spa treatment salon. I am not where I am today if I didn't learn to nurture myself. I wouldn't have a second wind in my marriage if I didn't have a loving relationship with myself first.

Rowena and I spent two days at the Boracay Shangrila for the summer launch of Sony Bravia and digital imaging products.

Though we didn't exactly stay long enough for a spa weekend, just being together and loving each other's company made our day.