Health Cube Tomosynthesis Mammogram produces a 3-dimensional view of the breast that helps identify and characterize individual structures without confusion of overlapping tissue.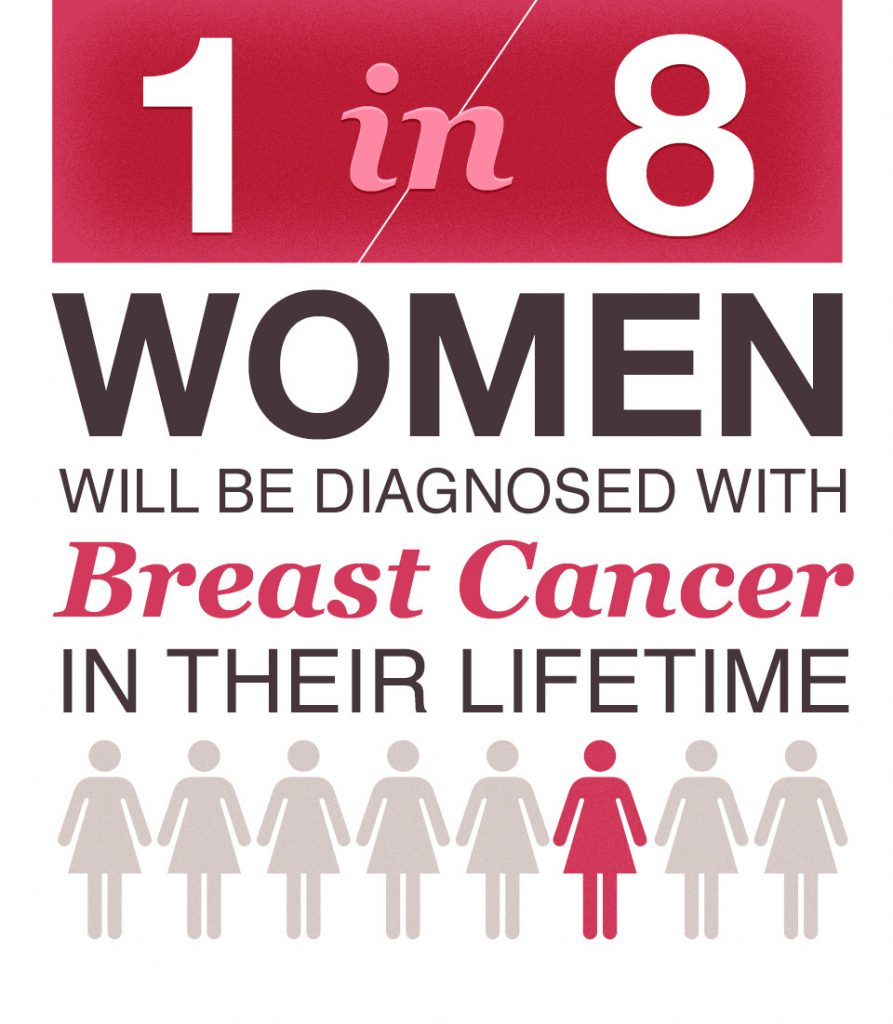 I can't leave you yet. God, don't let me die.
I cried in bed and my thoughts went to my mom during the days she suffered from the ravages of breast cancer. My first mammogram 20 years ago showed suspicious findings. After the surgery, I was overjoyed to know that the breast mass was benign.
It's been 40 years since my mom died of breast cancer. Technology for early breast cancer detection is in place. Even the medications increase chances of survival. October is breast cancer awareness month and it is important that women educate and empower themselves with the right tools and knowledge to fight this disease.
A mammogram is used to check for signs of the disease in women who may or may not have any symptoms. Mammograms do not prevent breast cancer, but it can detect early signs and thus save lives.
I am grateful that I got to attend "Fight Like A Girl – Check & Protect with Health Cube 's Breast Cancer Awareness Event.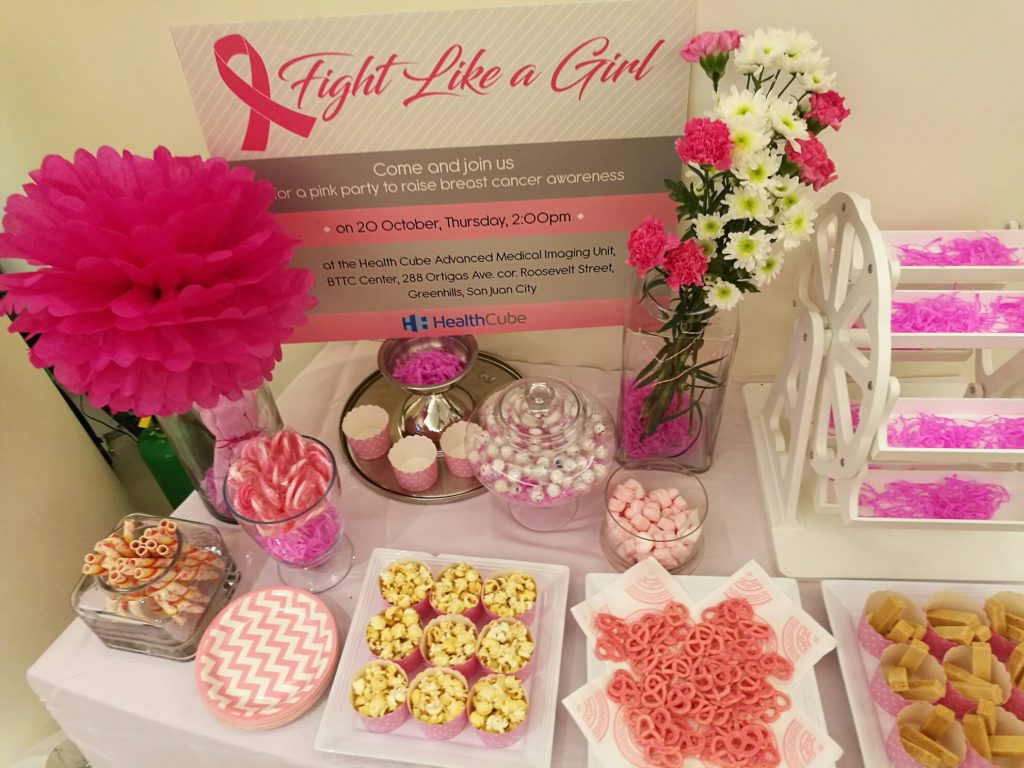 Through this event, I hope to share with you to be aware of regularly monitoring themselves of potential risks such as Breast Cancer and Osteoporosis. It will be my first time to check out the 3D Tomosynthesis Mammogram (the first of its kind here in Manila) and the Whole Body Densitometry test.
Early detection is important.
The only way you can fight this sickness is early detection by self-checking, monitoring, and having a regular check-up which includes a mammogram especially for those who are at risk (40 years old and up, with family history, had early menstruation, late menopause, smoking, alcohol, no children or no children before 35 etc).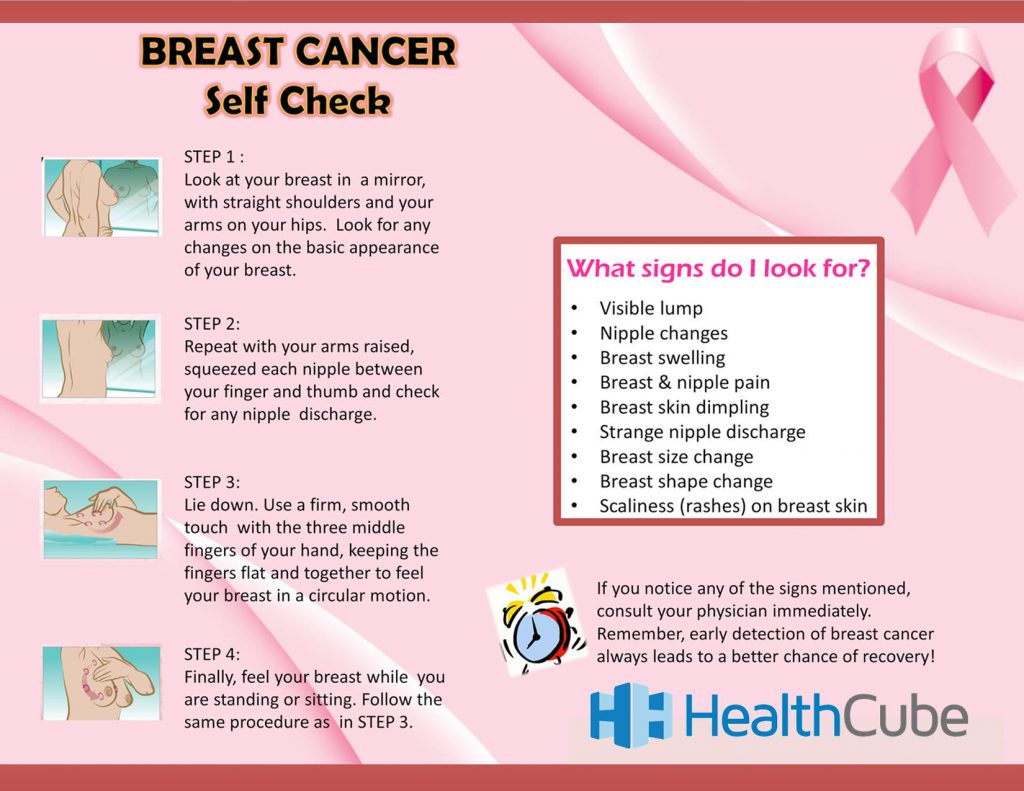 The Philippine Society of Medical Oncology (PSMO) recommends that "women in their 20s and 30s should have a clinical breast exam (CBE) as part of regular health exams by a health-care professional about every three years for women in their 20s and 30s, and every year for women 40 years of age and over."
PSMO further adds that "women age 40 and older should have a screening mammogram every year and should continue to do so as long as they are in good health."
The Health Cube 3d Tomosynthesis Mammogram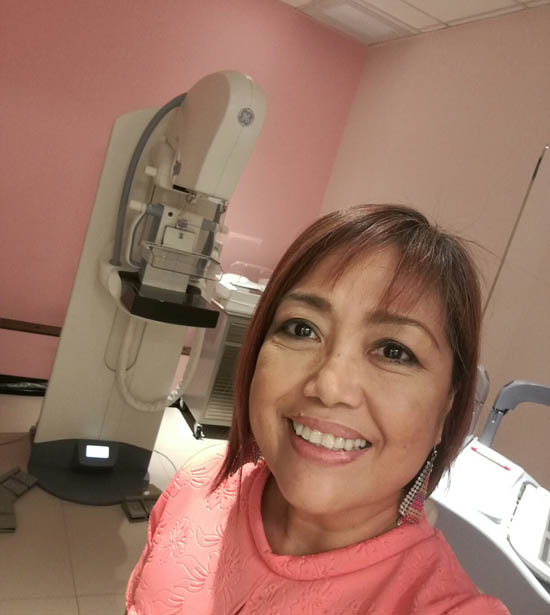 Health Cube, offers the latest in breast screening with its 3D Tomosynthesis Mammogram. This test produces a 3-dimensional view of the breast that helps identify and characterize individual structures without confusion of overlapping tissue.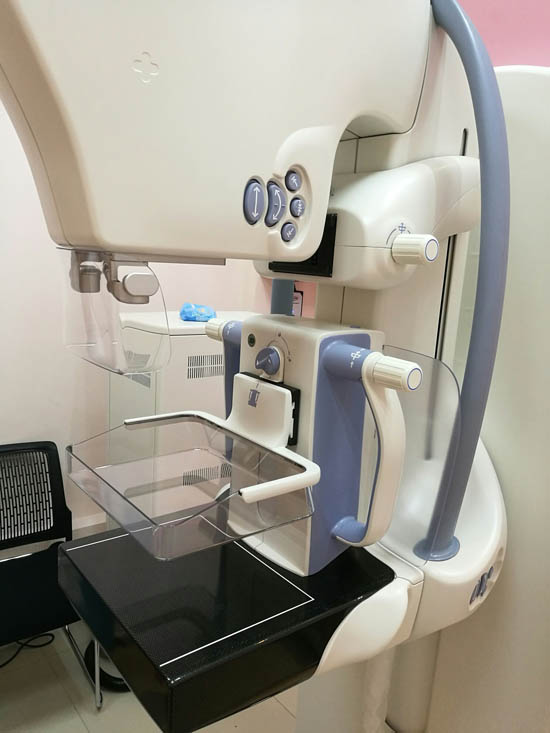 Also called breast tomosynthesis, this new technology allows the physician to see thin mammography sections of the entire breast and gives a clearer image thus, decreasing the need for further examinations. 3D mammography is better at detecting changes earlier that regular 2D scans. It can help distinguish superimposed tissue from real abnormalities, leading to less anxiety for women whenever they are due for a breast examination.
I was able to try the breast tomosynthesis and it takes only 10 minutes or so. There is a bit of pain but nothing like the pain of giving birth.
A Health Cube 3d Tomosynthesis Mammogram is Php3,200
Bone Densitometry to measure the strength of your bones
The rate of bone loss speeds up after menopause when estrogen levels fall. Osteoporosis is a disease of the bone, a medical condition in which bones become brittle and fragile from loss of tissue or calcium and or Vitamin D deficiency. Since I am over 50 years old, it is important to check my bone density so I can can take steps early to slow its progress and prevent complications.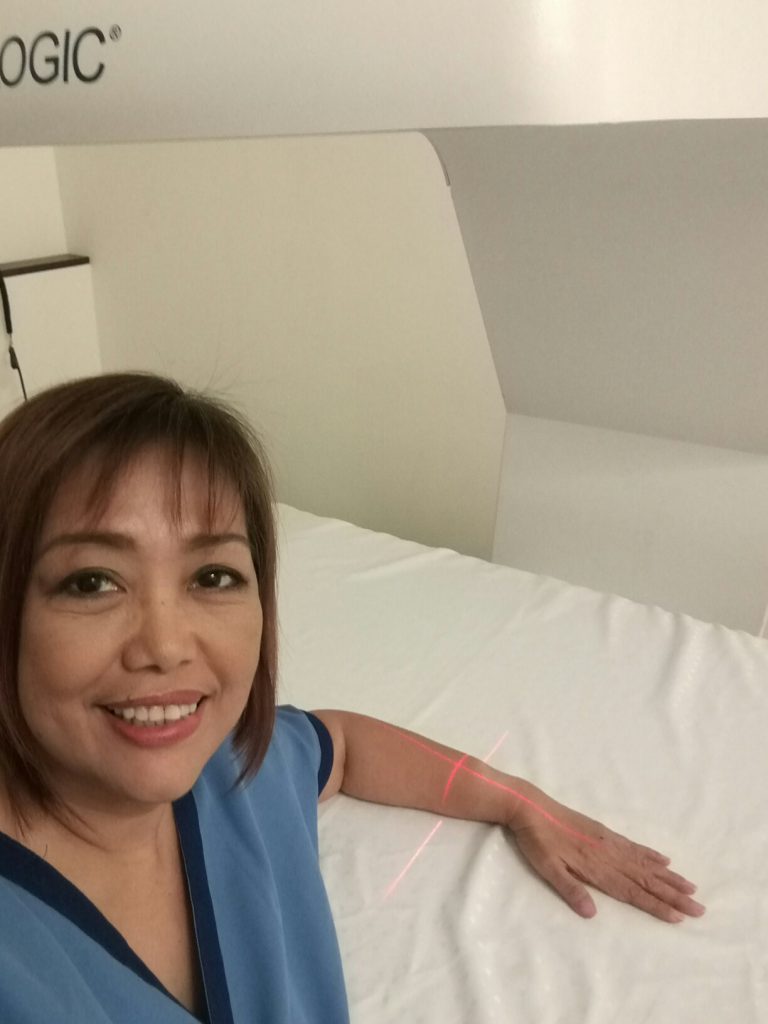 Bone Densitometry, also called dual energy x-ray absorptiometry (DXA), is an enhanced x-ray technology that measures the strength of your bones. It can detect serious bone loss, otherwise known as osteoporosis, thus leading to prevention of fracture and disability. The procedure is completely painless and is easily performed with minimal radiation exposure. This procedure can identify problems early, enabling you to start treatment and prevent further bone loss.
The Health Cube Whole Body Densitometry procedure takes 10minutes and costs Php5,000
Blog giveaway : One free 3D Tomosynthesis Mammogram from Health Cube
Remember breast cancer maybe cured if detected early. Surgeon and breast cancer advocate, Dr. Sherry Lee shared some things to remember:
Not all lumps are breast cancer
Early detection is the best prevention
Breast cancer spares no one.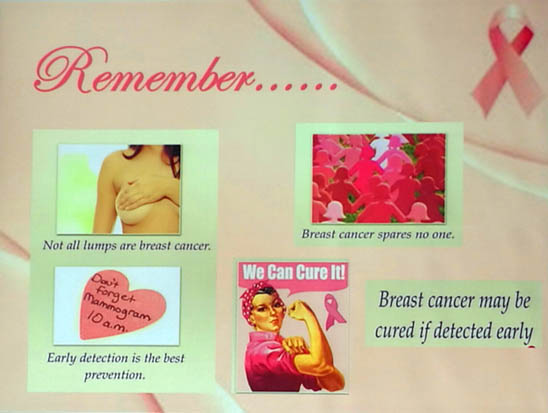 I want one of you, my dear women readers , at least 35 years old , a chance to get a free 3D Tomosynthesis Mammogram .
To join my blog giveaway is simple
Contest is open to those living in the Philippines but if you are outside Metro Manila, transportation expense is not included to get the test at Health Cube.
Follow me on instagram at @momblogger
On your instagram post something on "I believe in Pink". Only one post per user is needed to join the raffle. Don't forget to tag me on instagram. Use hashtags #FightLikeAGirl #CheckandProtectWithHealthCube #FightBreastCance
Comment below this post and add the link to your instagram post.
Contest starts October 27 till November 2 at 11:59 PM. I will close the comment section when the deadline is met.
I will select one winner only, and I will base this on the most creative instagram entry. Winners will be announced on November 3 at 12 noon (Philippine time).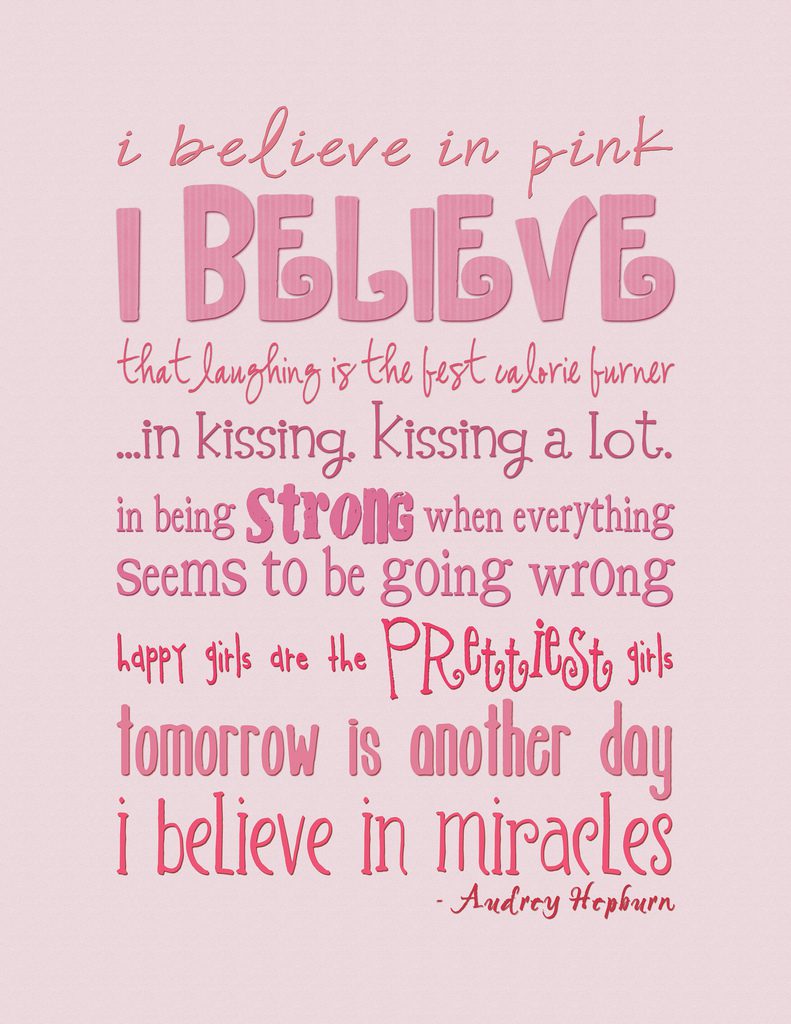 Health Cube Check and Protect
Health Cube helps in the fight against women's diseases by offering medical tests using state-of-the-art equipment and premium services for women at the new Health Cube Women Center located at the Health Cube Advanced Medical Imaging Unit.
HEALTH CUBE CONTACT
Health Cube Greenhills Inc
Basement 1 Promenade, Greenhills, San Juan City
Tel: 650-1111
E-mail: [email protected]
Health Cube Advanced Medical Imaging Unit
Ground level, BTTC Centre, 288 Ortigas Avenue cor. Roosevelt Street,
Greenhills San Juan City
Tel: 650-2222
E-mail: [email protected]
Facebook Page: https://www.facebook.com/healthcubephilippines/
Website: www.healthcube.com.ph