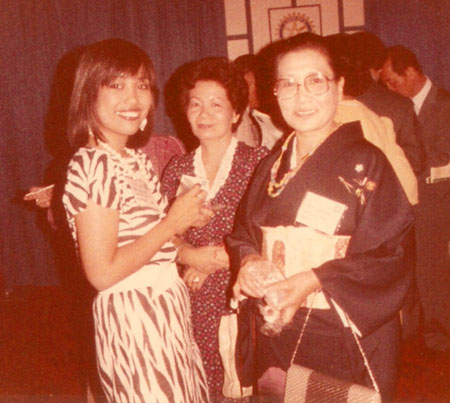 If there is anything my daughters (especially my eldest girl) cannot imagine is a young and wild me. True, I was once young (still young), a 105 pound slim and anti-social girl who'd rather pour over her school text books than gallivant around with her roommates or officemates. I never considered myself "wild" , not wild enough to party out during weekends. Not wild enough to bend a few rules here and there.
I am the sister who admonished her siblings NOT to stay out late. The only time I ever went home late was at 2:00 AM only because my ex-boyfriend drove me all the way from Quezon City to Las Piñas. To think that I was then 24 years old, living independently since college graduation and I had the freedom to go out anywhere I wished.
I was like the manang.
I am the sister who shook her head and berated her sisters whenever I see them scurrying off like rats over to the door as soon as my dad fell asleep. If only he knew.
I am the sister who got appalled whenever her other sisters climbed over the gates of our house after curfew hours. Of course, I never tattle-taled on them.
The two "wildest" things I ever did in my life was smoking (yes, bad!) and oogling at cute guys while abroad during a conference I attended with my sister Lorna and dad. The year was in 1984, a year before I got married. Butch told me that I should take this vacation because once we got married, he is not sure if he can bring me around the world. (He still hasn't.)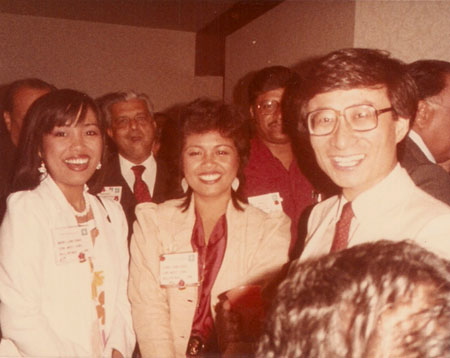 I thought that it is my last time to "appreciate" the cute guys (I still do!) without the guilt so why not? My sister, the sociable one always broke the ice when we met these cute guys. I can't remember if I flirted or not. Maybe not because one time, a British guy stalked me as I loitered around the trade hall. Of course I snubbed the creep because girls don't like to be stalked no matter how cute they are. The temerity of this guy! He had the gall to say that I was racist, just because of his color. Oh wow. I could have slapped him right there and then.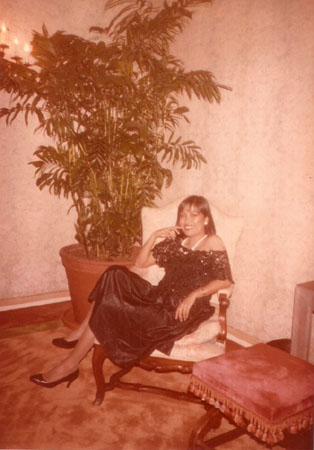 My ex-boyfriend must have been attracted to my boring personality because one day he suddenly blurted in that sexy voice,
You are like a rock to me
. I must have also been attracted to his wild, reckless and unconventional ways too. We easily complemented each other. Sometimes, I see a little of myself in my second daughter (she's more sociable than I was at her age) and my husband in Lauren though I know they are their own unique persons.
Do I regret not being a bit more wild?
Yes and no. No, because my personality is probably like that and Yes because I should have been more easygoing. I've evolved to a more laid-back person in the past years. Though I might have aged and grown bigger the past 29 years since those photos were taken, I still feel young and in every essence, happy. Age is not a factor to be considered "wild" and carefree.
I have never been happier in my life. I don't pine for the good old days of my un-reckless lost youth. When I look back at my life , I don't think in terms of my losses. I think of all the experience gained. And I look forward with enthusiasm about experiences that have yet to be enjoyed with my husband, my  daughters, my blogger friends, the citizen advocates of Blog Watch and my wonderful, loving siblings.
It's one reason I want to venture into new activities or cultivate new friendships. There is always something fun to do.
To be young and wild is all about attitude.