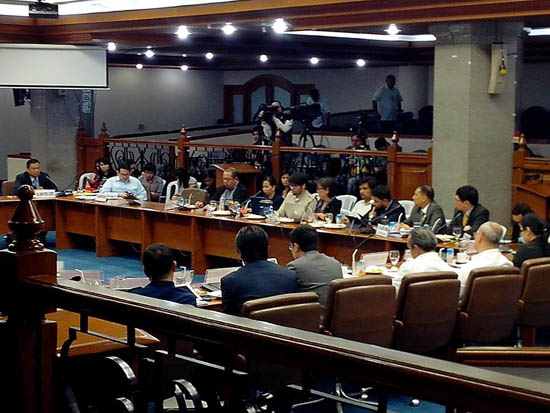 I was not supposed to be one of the resource persons at the Senate Hearing on the Cybercrime bills but I had to tell my story because no one else have shown an actual threat on cyber-libel.  I promised to make it a one-minute speech. Due to time constraints, I was not able to say everything I wanted to say so here it is:
I am Noemi Lardizabal-Dado otherwise known as mom blogger in social media. I have been online since 1995 with my children. My kids taught me to be the tech-savvy mom I am today. In 1996, as internet safety head of a  global fun site for children , I soon drafted the 10 golden rules on online safety for young kids. In 1996, there were less than 12,000 internet users in the Philippines. It wasn't cool for a kid to be online during those days so I kept watch over my children . I continue to do so 19 years later, but this time watching  over the children of my friends by using social media for social good.
In the mid-90s, my children were using PCs but the kids these days use mobile platforms. "Almost everyone is now connected online. You can find bloggers younger than 10 years old. They are on social networking sites as well. Social media has become the new conversation platform," as my friend Jane Uymatiao writes in "A Parent Worries over the Anti-Cybercrime Law"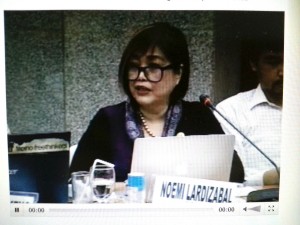 The  Generation C or connected citizen is not only web-savvy but opinionated. "The kids of today are very outspoken and candid"  more candid than I ever was as a teenager. Jane adds "that libel can be relative, depending on whether the party offended is thin-skinned or not. One person may take offense at something written while another may just shrug it off. Now comes this law."
The youth talk of fashion, music, books and many other things and at times get frustrated at products and services.  Most of these kids turn online to talk or rant to their peers .
I am here to present an actual case of a libel threat.
This happened to a young writer  in a piece she wrote about a clothing store. As an editor of an online media site, I received a letter from the lawyer of this clothing store and threatened to sue me if I did not remove the offending paragraph.  The last part of the demand letter ends with this:
"your failure and or refusal to comply with the afore-mentioned demands will constrain us to institute the necessary civil and criminal  suit against you in order to protect our client's interest"
Imagine the look of dismay of the young writer when I informed her that she had to remove that paragraph. In my opinion, the paragraph was not malicious. It was a statement of a fact , found all over the internet. As you can see, truth is not a defense. There were other conditions, that I had to issue an apology.  The young writer was visibly upset and traumatized by this experience.
Why was I singled out among the other bloggers? Was it because I was more identifiable than others.  Other blog posts used screen names or were anonymous.
Can you imagine a young child being told by a parent that she/he might have committed libel? Our kids are outspoken but they are good kids. Just imagine if any of our kids was slapped with a libel charge. What if that was your kid? A kid of your friend? What an injustice!
We pave the way for our children  to be future leaders by nurturing them in body, mind and spirit including their online lives.  I agree with my fellow mom  that "the controversial provisions of this law only serve to sow oppressive fear instead of constructive formation."
I ask that the cyber libel provision be repealed as well as the rest of the cybercrime prevention act.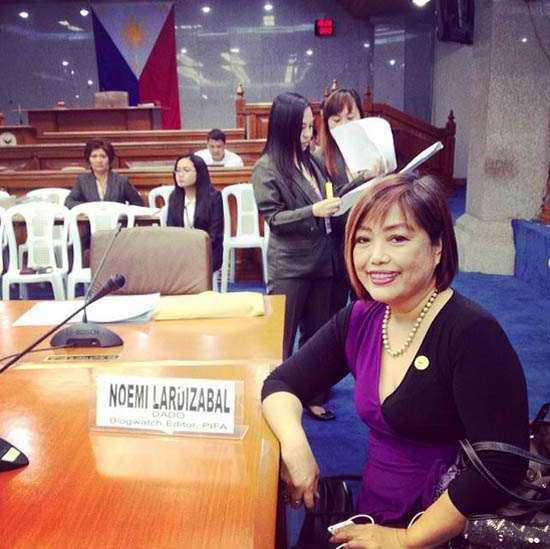 Photo of the Senate Hearing by Arpee Lazaro. Used with permission. Some rights reserved.