By Lakwatserang Paruparo, as originally posted on Blog Watch, Philippine Online Chronicles
Back in grade school and high school, our teachers would often ask us to write down our new year's resolutions after the Christmas break. After that time, I stopped writing mine. After all, I wasn't really keen in following them so to this day, I never write down my new year's resolutions.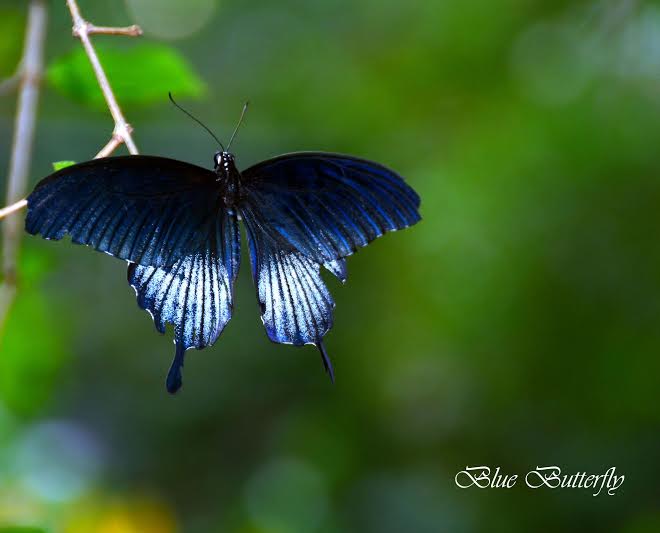 Instead of New Year's resolutions, why don't we draw up our own life resolutions as the year is drawing to a close? Let me share with you some principles I've lived by, consciously or unconsciously, for the past 51 years. Once in a while, I check myself with these and see how I've measured up to my own standards.
1. SIMPLIFY
The closest thing I can do to live a simple life is to unclutter my house and life. We don't have much closet space at home so twice a year I go through clothes, bags, shoes, other personal and household items and sort what needs to be given away, thrown or recycled.
Sometimes, the same holds true for people in our lives. There are certain friendships or relationships we can probably do without so those people don't have to clutter our lives. We'll find out later that we do not miss them anyway.
2. LEARN SOMETHING NEW EVERYDAY
Life is an endless learning process so whether we are 7 or 77, we can learn something everyday from the young and the old alike. With an open mind and humble heart, there is always room to learn a new skill, a new language and/or a new task.
3. BE SINCERE, DON'T FAKE IT
When it comes to stuff, most people would want the "real thing" if they can afford it. That is also true in life. A bright smile, a warm hug and a sincere compliment: priceless!
4. IF I THINK IT AND I FEEL IT, I CAN DO IT
I realized early on when I put my heart and mind to do something I can do it. With me, I either put my soul into it, or I quit. Determination is the key.
5. BEING THERE
A lot of us, family and friends, are separated by oceans and islands and yet, when the hour of need arises, like when someone is sick or a family member dies, we can be there for each other, either by physical presence or virtual presence. What is important is we remember each other, we empathize with one another and we are there for each other in whatever way we can. It means so much to show love and affection for loved ones while we still can. That is one reason why I make it a point to remember birthdays, say a little prayer for people close to me and greet them if I can, sometimes with handmade greeting cards or handwritten notes.
6. NO ERASURES, WRONG SPELLING WRONG
When I was in Kindergarten, my mother told me to keep my work neat always. My students would remember me for this little reminder whenever we had a quiz or an exam. In real life, we make mistakes and it is difficult to undo them sometimes. I remind my own children they should be sure of themselves the first time they do something so they would not keep on erasing or crossing out costly mistakes otherwise they would come up with a messy paper, a messy work and a messy life.
7. LET THE MILK SPILL
A mother needs tons of patience in order to bring up children. When my kids were very young, I had such a knack for order and neatness in the house so a little dust or disarray would get into my nerves. Later, I wondered what memories my children could possibly have of home when they grow up. When I saw how comfortable they were in their grandparents' place where there were not much rules, I lowered my guard and let them just enjoy being at home. Until now, we do not even have a carpet in our living room so they can be free to move. Whenever a dish or glass breaks in the kitchen, I just clean up and not say a word. It is more important to have a whole child than a whole corning ware.
8. BE KIND, BE COMPASSIONATE
Kindness is one virtue that is slowly being eroded. Somehow it is easier for people to be rude. I believe we should be kind most especially to people who may be economically less fortunate than we are, like helpers, guards, vendors, janitors and waiters, because such kindness could go a long way. Being compassionate means being able to feel what others feel when you are in their shoes.
9. KEEP A PROMISE
If I can help it, I do not make promises I cannot keep especially to a child because I do not want to create a string of broken promises. But when I do, I make sure to keep them at all cost.
10. FREEZE TIME, TAKE PHOTOGRAPHS
We may never pass any way again, not in the same manner we passed through it the first time. As much as possible, we should weave memories that will be worth looking back to especially on days when we lack inspiration, feel down and simply miss the good old days. Of course, it would be great to see them in photos, too. I still go for taking photos for memories and not for posting in network sites which is, sadly, what it is for a lot of people these days,.
11. KEEPING THE GOLDEN RULE SHINING
Almost every religion in the world carries the principle of the golden rule. Come to think of it, it all boils down to what we really want for ourselves. Give love, get love in return. Smile and you get a smile back. Harm others, harm will be done to you as well. It is as simple as "Love your neighbor as you love yourself.
12. EAT DESSERT SOMETIMES
Life would seem miserable for those who go through it with not an iota of enjoyment. Some people just work their butts off all day and night and end up feeling unhappy. Once in a while, we should get a break from it all and savor the little pleasures that life can give, like spending a day at the salon, shopping with a friend, taking a walk in the park with a loved one or eating chocolate cake without busting a diet. It is one way of bouncing back and regaining energy to face the rigors of work life again.
13. GROW OLD GRACEFULLY
When I reached my early 40's a thought hit me: I am growing old! Menopause is just a few years away! I admit being scared at first but I tried very hard to change my mindset and told myself I will grow old with grace and poise. I vowed to keep my mind young and sharp by reading and writing and keeping a positive attitude. The looks will eventually follow, I suppose.
14. BREVITY IS THE NAME OF THE GAME
Although this article does not speak well of brevity, keeping it short and simple but meaty in other ways, like in a speech, goes a long way.
15. GOOD MANNERS, RIGHT CONDUCT: TIMELESS!
My family is not perfect; we have our flaws, too. But since we were kids, my parents taught us good manners and right conduct, basic human behaviors worth doing. One doesn't need a Master's Degree to master these; even a toddler can do these. It's like what Robert Fulghum wrote, "All I need to know, I learned in Kindergarten" like saying "thank you," "excuse me" and "I'm sorry."
16. GIVE UNTIL IT HURTS
The principle of giving is universal. The time, talent and treasure you give come back to you a hundredfold if given out of a sincere and cheerful heart.
17. LIVE IN THE NOW
We never really know what the next moment or the next hour will bring us, much more the next day.
LIVE in the NOW. Not later. NOW. This does not mean we should not plan ahead. This does not mean a fatalistic view of things. This does not mean we should just stand still just because we do not know what tomorrow brings. No, this simply means we should make every moment count with every word, every action, and every step we make so there's no room for regret later.
18. VALUE THE RIGHT RELATIONSHIPS
In life, no matter how many people we meet along the way, everything boils down to who matters most in the end. They are the ones you value most: your loved ones – spouses, children, parents, siblings, family – and true friends who have seen you through the best and worst times of your life and yet have never left you no matter what. I say, in these relationships, the motto is often "walang iwanan!"
19. LOVE NEVER FAILS
There's nothing more apt than what the bible says that we love because God first loved us. We all make mistakes in life, human as we are. I like what one counselor said that every person has something precious in him/her and that is the breath of God and therefore, he/she has the unfailing love of God as well. "Above all, love each other deeply, because love covers over a multitude of sins. It always protects, always trusts, always hopes, and always perseveres. True love never fails."  Need I say more?
20. HOLD ON TO FAITH
Faith is what keeps most people up and about despite the storms they go through in their lives. I may not really be a religious person but deep inside I have this faith that has seen me through so many rough times in my life. I do believe the Christian faith or whatever faith other people may have should not be merely preached but is best lived and lived well not just for one's self but more for the good of others and for the glory of God.
It is by God's goodness, grace and great love that I live.
How about you? Have you thought of your own life's resolutions?