There is a lot of buzz on this Ashley Madison, "married dating company" that is now active in the Philippines. Imagine there are now 2,500 users. The Philippines is even seeking to block this "Ashley Madison adultery website". The site "invites married folks to commit adultery without getting caught. The 12-year-old site which was founded in Canada is reportedly going strong in Catholic countries abroad. With the success of such teleseryes like "The Legal Wife" and "Two Wives," the people behind Ashley Madison expect the Philippines to become one of their top five markets."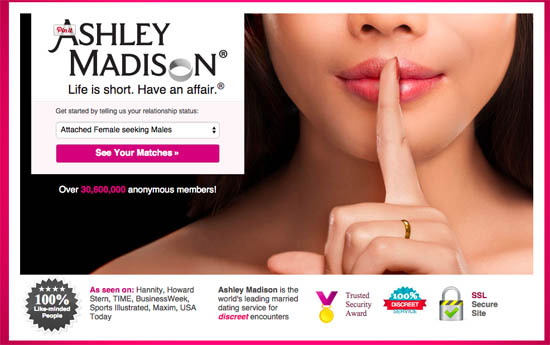 Thanks to media for making affairs look so exciting.
Christoph Kraemer, the company's European communications director and spokesperson told ABS-CBN that some of their users, " say their relationship with their spouses improved after having an affair. It's like the spark and passion were reignited. And it's very telling that in its 12 years of existence and 30 million members, not once have [we] been been cited in a court case as a reason to get a divorce. We don't endanger a marriage, we actually help save a marriage".
CEO Noel Biderman told the New York Observer: "Infidelity is happening [in Muslim countries] anyway….In the Muslim world, I can provide women the opportunity to have discreet affairs and not risk their marriages, or something more severe."
Ashley Madison FAQ says that the site does not, in fact, encourage infidelity. "In fact, if you are having difficulty with your relationship, you should seek counseling."
I can't relate to why people cheat. Charles Orlando wrote an article "Why Women Cheat: A Married Man Goes Undercover On Ashley Madison ". Here are some of his reflections:
Some were looking to have sex, period. Others were looking to subsidize their current relationship with a human connection… and if it led to sex, even better. But all were clear that they were not leaving their current relationship. These weren't monkeys getting a grip on the next branch before letting go of the first. They just wanted to feel what they used to feel from the man in their life.

The most common complaint was a lack of passion and effort by the man in their current relationship. It makes sense. When a man begins dating a woman, he puts in tons of effort; he woos her. Once she's "his," he stops putting in that effort, but she still longs for it. She wants to be desired, seduced, and connected with on a regular basis.
See , it was all about the lack of passion. Something was needed to spice it up. But does it have to be a married dating website?
I don't know enough to understand how this dating website works. If that is your kind of thing, it is not mine. I will speak for myself. Call me old-fashioned and traditional but if I want to rekindle the passion in my marriage, I will not have an affair. Yes, using this dating website is having an affair because there is psychological cheating. Doing so devalues my human dignity. I love myself too much to resort to cheating. Yes, I did have marital problems. Instead of blaming my husband, I worked on myself. Our married life has never been better. There are the occasional irritants but I choose my battles.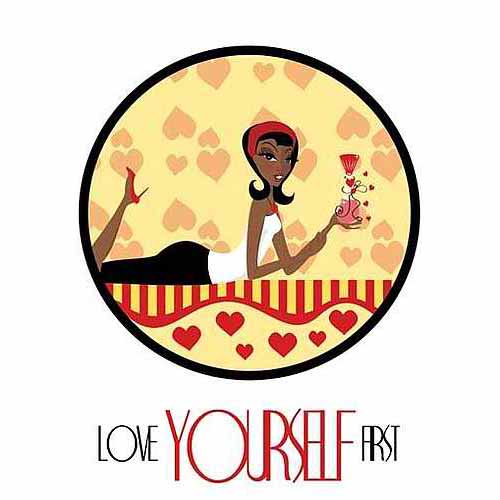 Like I said, infidelity occurs once you date someone , even from a distance. I have found ways to spice my life , with or without my husband. In the end, it strengthened my marriage . Here is what I did:
1. I recall what made me fall in love with my husband and worked on that memory. It helped that I had a diary that chronicled the conversations of sweet nothings.
2. Good friends especially my girl-friends spice up my life. Oh how we talk honestly about our sex life during coffee. Even if I may encounter challenges, my deep love and commitment motivates me to work things out. Male friends are good too but I prefer that they are with my girl-friends in the same conversation.
3. Most of all, loving myself unconditionally I am a strong believer that if you love yourself first, love overflows. I worked on how I looked. I went to the gym and lost those excess fats. I reinvented my fashion style and stopped wearing frumpy clothes that hid my fats. Taking in a new career in blogging also helped because it exposed me to new friendships and experiences.
I believe , "You cannot give what you do not have." I find that I am a better wife, a better mother, a more compassionate friend, after I spent time nurturing myself.
4. Believe in giving second chances. It takes two to a marriage. I knew I had to take care of myself , first and foremost. I had to give myself a second chance. A second chance to be a more loving wife and mother. A second chance to be more financially independent and a second chance to be a better person.
It takes two to make a relationship work. It is easy to blame the other partner if something fails in a relationship. I used to blame my husband for every little thing without even checking if I too had my faults. When I took away the focus from my husband and turned to myself, wonderful things happened to me, my family and my life, in general.
Life is short. Enjoy. Make the most out of it. Start with having a love affair with yourself.