Lighting our candles and remembering our children's smiles,
Is the perfect combination of our children's lights and lives.
For their lights still shine brightly and help us to see the way,
The 17th annual Worldwide Candle Lighting of The Compassionate Friends will be held on Sunday, December 8, 2013 at the Kiosk area, Church of the Risen Lord (UP Diliman) Quezon City, Philippines (map here) from 6:00 to 8:00 PM. Please contact me at noemidado @ gmail.com to join the ceremonies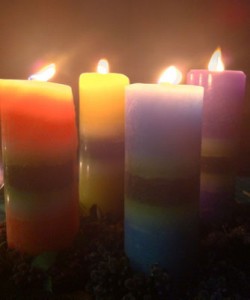 Yes it still hurts. The tears flow as I remember his handsome face, the tight hugs that follow with "I love you very much mama" and a bunch of wild flowers. The pain reminds me that death did not stop me from loving my son. The tears are not a sign that I have not recovered from my grief, the loss of my son even if it has happened 10 years ago. I am surely not alone with these feelings because LOVE NEVER DIES….
As Christmas approaches and families prepare for gatherings with food and holiday cheer, some remember the one noticeably absent from the dinner table. For some parents this Christmas will be the first without their child. While for others it's been years, but the memories remain fresh.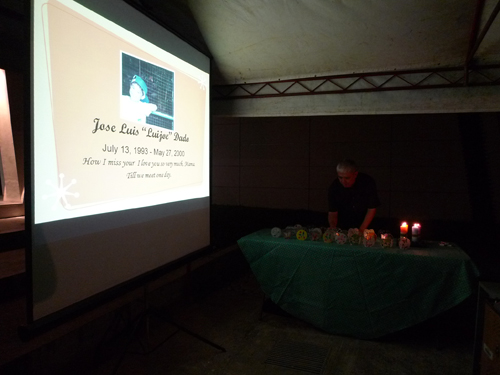 Butch lights a candle for Luijoe
Together with other parents, The Compassionate Friends Philippines will organize the 17th Worldwide candle lighting event , the eight in the Philippines. The Compassionate Friends have organized a Worldwide Candle Lighting event for the past 17 years, with candles burning for an hour beginning at 7 p.m. in every time zone on the planet. The 24-hour wave of continuous light begins and ends at the International Date Line. As parents who've lost children, we know that absence is a presence that needs to be acknowledged, and that, during the holidays, love for a lost child can be decorated and displayed.
This is how I resolve my grief of my beloved son by sharing stories, memories and thoughts with those with similar losses. It's my chance to honor my child and his memory with other people who have been in the same place.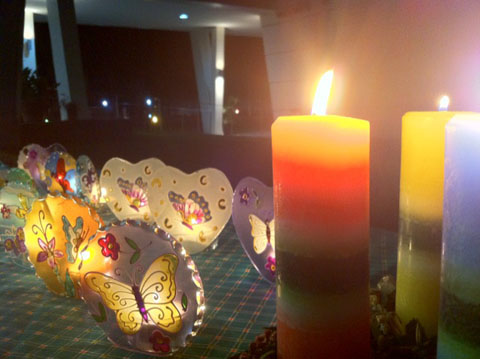 The wave of light across the world is in memory of children who died but have not been forgotten.
Lighting a candle is a way to show that the families are united with bereaved families everywhere in the love they have for the child who have died.
Many people think that, after a while, you should get over our child's death and move on with our life, but you never get over the death of your child. You learn to incorporate it into your life, but you never, ever stop thinking about it. Every day, something reminds you of that person.
I have learned to live with that pain.The task I faced was creating my new normal to something that, in some measure redeems my suffering.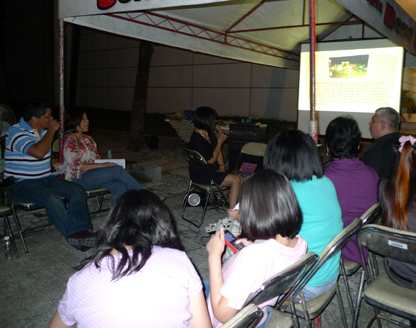 For those facing Christmas alone for the first time due to death of a loved one, I encourage you to reach out to someone you trust and share your feelings with them. Devote a place and time before Christmas Day in which you can openly honor your loved one and acknowledge your feelings. On Christmas Day, intentionally set your focus on family and friends who not only share in your loss, but who bring precious gifts of love and support to aid in your healing journey.
Be aware that the hurts of a loss, a broken relationship, or simply of being alone are magnified during the holiday. Look for those around you who are hurting and care for them, spend time with them, love them.
A little prayer can go a long way. This video of "The Prayer" is very comforting.
The children are with us, a friendly band. They know the meaning of these candles best. They hear the love, they see the message move Around the world, alive from east to west.