Year's end is neither an end nor a beginning but a going on, with all the wisdom that experience can instill in us. Hal Borland
Peace , love and prosperity is what I wished for 2009. Though Ondoy hit us and to this day, our cars are still in the shop, life is good. When I wondered what was coming for 2009, I told myself the best is coming, the very best in life and love had to offer, the best God will send and claim it as mine.
As the year ends, I feel blessed to be offered the position of Features Editor of Vibal's Foundation, Philippine Online Chronicles (POC) in recognition for the editorial work I do for blogwatch.ph.
How did I end up in an election watch project anyway when my only exposure to politics was my student council days? I had long envisioned myself to be of service to our country. Perhaps blogging is one way. New media events just fell into place. Sure, I am a blogger but a new media publisher is the more accurate word, because I create content, collaborate and connect.
Here are the events that brought me to the challenge I face today.

It started when Carlo Ople, the New Media Consultant of Senator Mar Roxas back in August 2008 invited me for a bloggers' meetup and I almost choked:
""Whaaat? I hope you won't ask me to endorse him or something".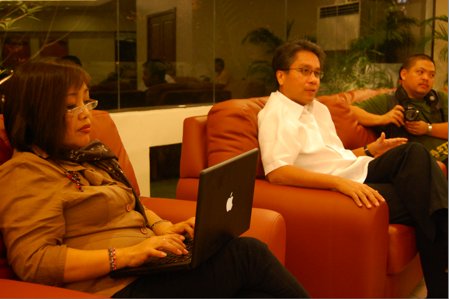 Another meetup with Mar Roxas in early 2009 brought me to the realization that politicians will actually meet with bloggers as election nears. I resolved to meet up with each candidate if an invitation is offered to me. It seemed important to share my thoughts to my readers in a simple and effective format.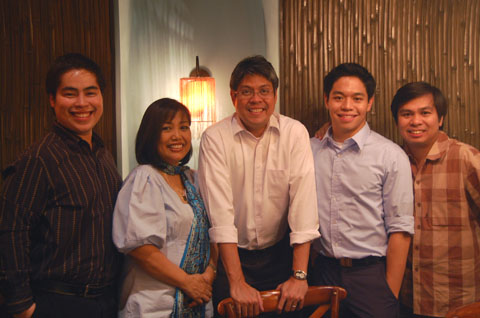 Meeting Kiko Pangilinan brought an intensified voter's registration that April.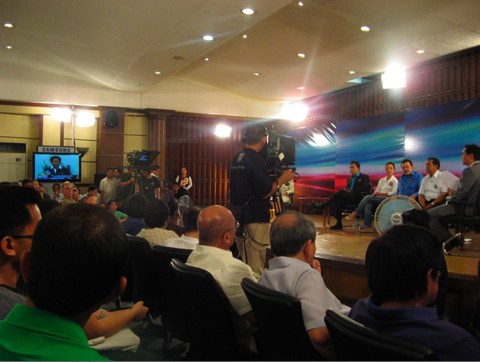 The second ANC Leadhrship forum had a lineup of Senator Loren Legarda, Mayor Jejomar Binay, MMDA Chair Bayani Fernando and Former President Joseph Estrada and only Loren Legarda impressed me that time. I always thought Loren Legarda and Mar Roxas would be presidential candidates.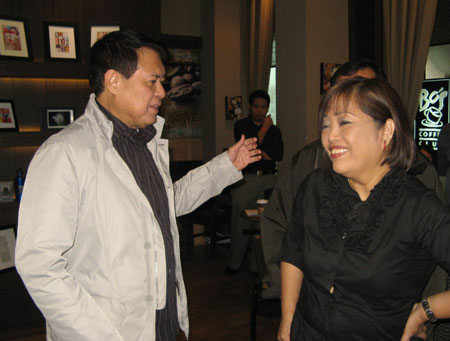 Getting to Know Senator Manny Villar in July was a revelation. I know politicians are really supposed to appear nice at all times but I felt his sincerity in that meeting together with his children. (and no, I am not endorsing him)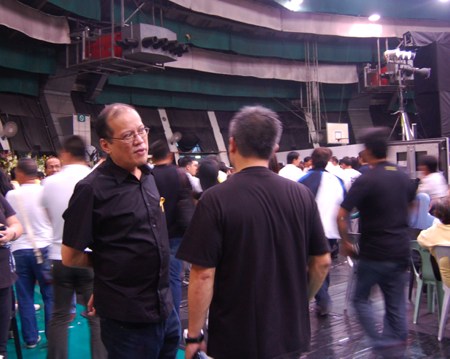 I met Noynoy Aquino at President Cory Aquino's wake in August 2.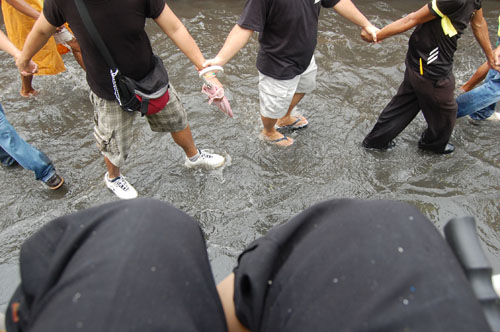 I know it's cliche to say this but there are no words to describe the incredible outpouring of public sympathy during the 9 hour funeral drive. As I covered her funeral, I saw the people lining in the streets occasionally yelling their anger towards Gloria Macapagal Arroyo (GMA). I thought that GMA would never get away with Charter change with this kind of mood.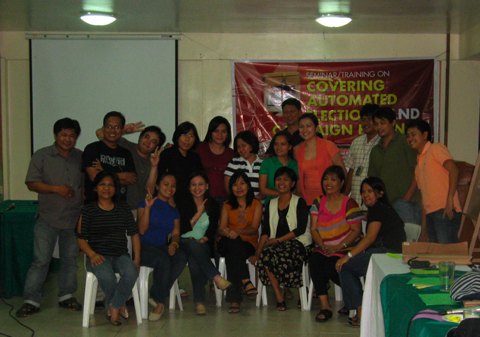 Then came the invitation from Philippine Center for Journalism (PCIJ) for a training seminar on ""Covering Elections in the Era of Internet and Automation" in August 26.
My dream story for the Election 2010 at that time was for bloggers to pool their resources and cover topics like youth vote, the effect of infomercials on voter's decision, automation, role of technology in election. I created a page in this blog for Voters Education and provide equal opportunity of candidates to be known to the voting population.
Rumors were ripe with Noynoy being the game changer. I knew he'd run.
In the first week of September, Kristine Mandigma and Gus Vibal discussed a citizens portal for POC by chance and the rest is history. blogwatch.ph was conceived based on the PCIJ training.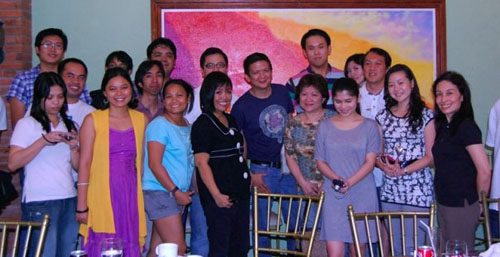 Chiz Escudero and bloggers met in November.
I showed a sneak Preview of Blogwatch.ph on November 13.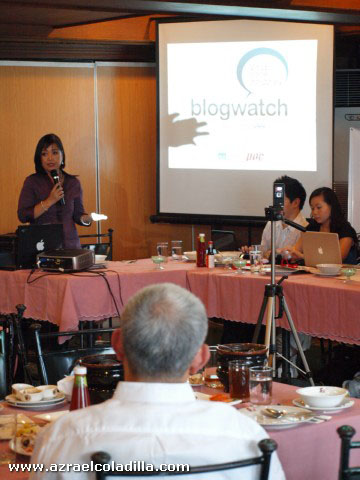 Blogwatch.ph launched in November 24 just a few days before the deadline of the filing of the candidacy. The day before the press conference, the Ampatuan massacre occured which brought shock and rage here and abroad.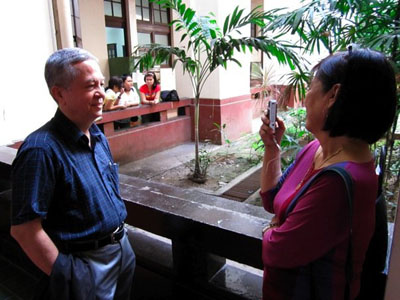 None of the presidential candidates issued a statement on the massacre and even GMA was not taking action. I got hold of Nick Perlas views on the Ampatuan massacre, That same day, ABS CBN TV Patrol's Adrian Ayalin, got to interview me about the noise generated in social media.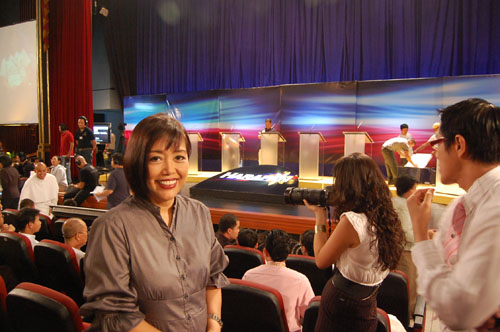 ANC invited me once again to their forums and got to chance to watch seven presidential candidates "debate" live without much substance.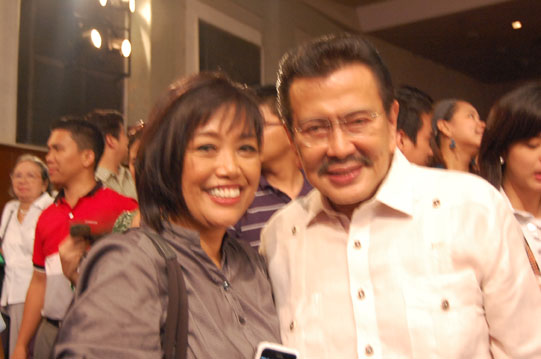 I managed to get a photo op with Erap.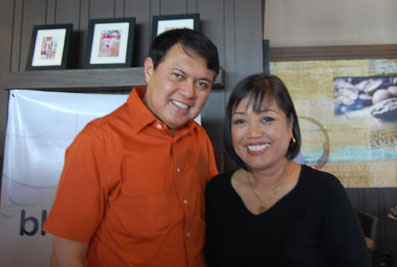 Manny Villar
is the first presidential candidate who agreed to sit down with Blog Watch for an exclusive interview of his platforms. I was impressed with his consistency and knowledge of the issues at hand.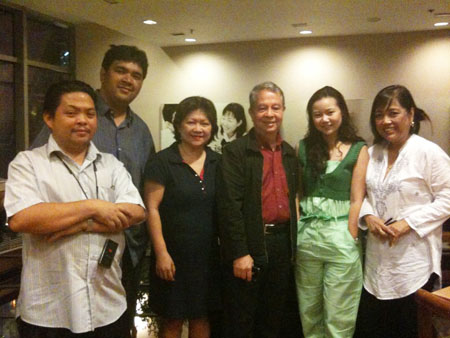 It was December 22 when I read a news item in the papers featuring Nick Perlas and his disqualification by COMELEC. I immediately asked Dine if she wanted to interview Nick along with me. Nick was gracious enough to squeeze us in. The topic on new politics fascinated me. Is new politics really possible?
Nick claims Noynoy is not the bearer of new politics and cites his article, eight reasons why Noynoy can weaken new politics. I like Nick Perlas. He seems so sincere and is so nice. (and no, I am not endorsing him).
None of these events were accidents. I envisioned them in my mind and it all fell in to place.
I am optimistic for 2010. The initiative of new politics and new media in Election coverage is a new beginning. I am new in editorial job and politics but I am constantly reading materials, getting myself empowered to understand all this "nosebleed" political and election jargon.
The prospect of being both Features editor of POC and blogwatch.ph editor excites me. I am not afraid of taking up the challenge.
What about you? Are you ready for the challenge of new politics? Are you ready to play an active role as a citizen in the election watch? Are you ready for change?
I am excited.
I am hopeful.
As the 2009 ends, I am full of gratitude for all that I received this year. Good and bad.
To all my readers, I hope that when you think about the year ahead, you will focus on the good that is coming.
Remember the laughter,
the joy,
the hard work,
and the tears.
And as you reflect on the past year,
also think of the new one to come.
Because most importantly,
this is a time of new beginnings
and the celebration of life."