""Have a sense of pride in your motherland. Just as your mother has given birth to you, so too the land has given birth to you." Sri Sathya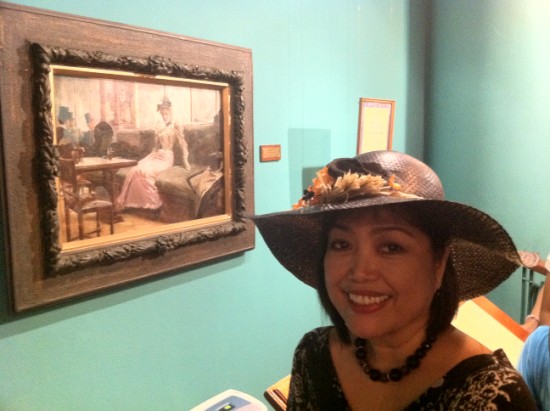 My friend Leslie Bocobo insisted that I attend the Michael Charleston ""XIAO" B. Chua lecture on ""Ang Pagtuturo ng Kasaysayan gamit ang Parisian life ni Juan Luna" at the Juan Luna Room (History and Destiny) of GSIS Museo ng Sining . I wondered if I would get bored if I attended. He assured me that I would enjoy Xiao lecture. A challenge was driving all the way to the GSIS Museo ng Sining. Despite my initial hesitation, Juan Luna's painting piqued my curiosity. Controversy hounded this painting as it was purchased with government money to the tune of 46 million pesos. Today, another controversy looms as the painting is now offered for sale and there is an interested foreign buyer willing to buy it at 200 million pesos.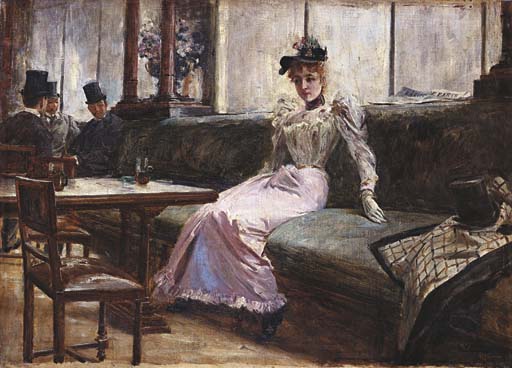 I needed to see this painting before it is taken away from the museum. As I stared at the painting, I wondered what Juan Luna was thinking. Was it really about a Caucasian woman? Knowing his other works like Spoliarium, there was more to this Parisian life painting. Knowing the meaning of the lady is the key to the understanding of the whole image.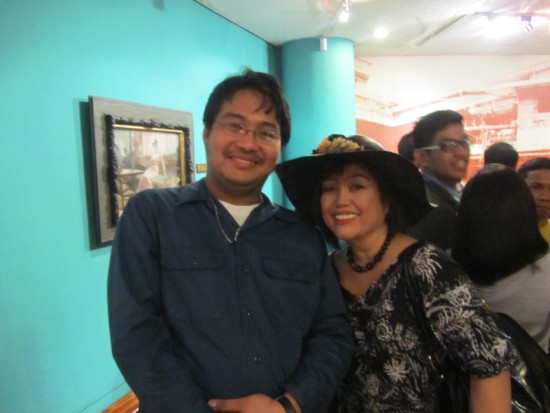 MICHAEL CHARLESTON "XIAO" B. CHUA is a professor at the De La Salle Manila and the Vice President of the Philippine Historical Association
There are three interpretations of the lady but I believe the third one is more symbolic and not a mere coincidence, I wrote more about the details over at Blog Watch. In a nutshell. the lady is the mirror image of the Philippine archipelago. Xiao superimposed the Philippine Map image over the lady and I can see the contour of Northern Luzon follows the same contour of the lady's bodice.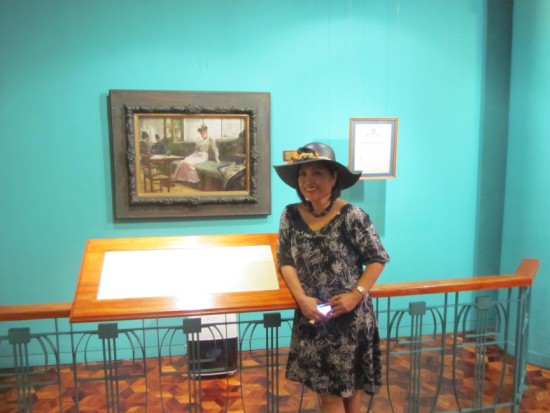 This interpretation contends that the lady is our motherland and if you look at the lady she is "awkwardly poised, disturbed with a blank stare, seemingly unsure whether to stand up or remain seated." "Parisian Life" began as a tribute to great Filipinos who are on the cusp of a great change, and now a fitting testament to Luna's genius and artistic merit, his work continues to invoke passion and create history."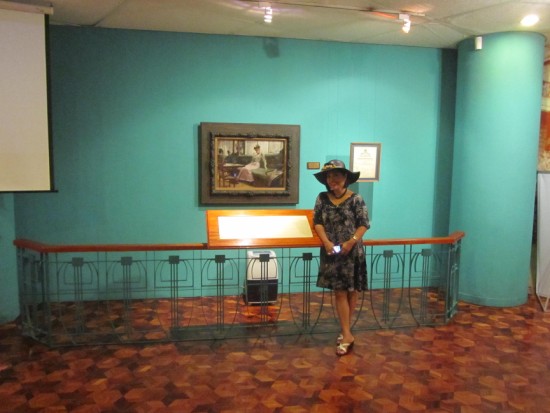 After the lecture, I felt even more pride for our motherland and that we need to value our heritage.
People should not ask the worth of "Parisian Life" but to ask what is our worth as a people to deserve a historically valuable artwork.

Mahalin ang bayan at mga pamana nito tungo sa kaginhawaan ng lahat tulad ng binanggit ni Andres Bonifacio, ""Ampunin ang bayan kung nasa ay lunas pagka't ginhawa niya ay para sa lahat."