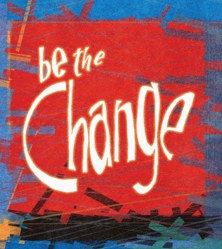 Twenty two years ago, I was 8 months pregnant with my eldest daughter, Lauren. There was no way for me to join my husband and brother in EDSA People Power. My huge belly would be squashed with the millions of people. I felt so left out.
How hopeful I was that our country would prosper under a democratic government. When I heard the inauguration of Cory Aquino over the radio, my heart leaped with joy and so did Lauren as she tumbled inside my womb. I thought my baby was excited at the thought of a new government.
So much hope for a better future for my daughter. Lauren was born exactly a month later on March 25, the ""Freedom Constitution day".
Two years ago, Bong Austero wrote an Open Letter To Our Leaders which I heartily agreed.
In the absence of true and genuine moral leadership, many of us have decided to cast our lot with the President, even if we do not like her. A flawed leader is better than scheming power hungry fools who can not even stand up for their convictions in the face of an impending arrest.
My mindset then was Let things be.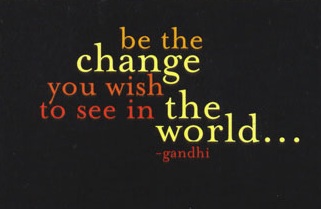 Today, I agree with my friend, Annamanila when she says that The only thing I was sure of, as I wound up my information seeking, was what I have always known before — that we all take personal and collective responsibility for the rut we find ourselves in.

My husband says that he doesn't like Jun Lozada but added that you don't have to like the messenger to get the message. It's so easy to turn a blind eye and live within our comfort zone. How convenient it is to just watch the telenovela of scandals, greed and corruption in the sidelines, continue with our household jobs and watch all the scenes unfold us and wish it woud just go away magically.
I will not be left out this time. My heart is filled with high hopes for our nation despite the convoluted and confounding events unfolding before me.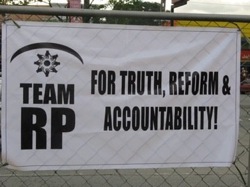 Though I am not qualified as a youth and a young professional, I will support in any way I can for TEAM RP's, Reform not Rhetoric's Truth, Accountability & Reform for the sake of millions of Filipinos who are hungry, desperate for, and deserving of real progress.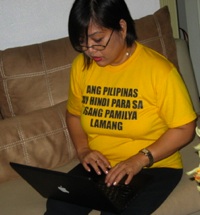 Push for change, BE the change. The change starts in me but it does not have to end or should not end there.
Let's blog and make a difference. How? Make a Difference through educating the Filipinos in your own network. Fan the Flames and NEVER allow ANYONE to get away with our money, our rights, our opportunities, and our dignity as a Nation.
Other Blog Entries from Moms
Dine on Tomorrow's Leaders, our YOUTH: What if they suddenly want to do it their own way?
Jane on Dedicated to Our Youth (Love the Philippines!)
Amids on Quoting Jun Lozada
Other Blog Entries from Other Bloggers
The Warrior Lawyer on The Spirit of People Power is Gone; Opposition Changes Tack From Oust Gloria to Search for Truth
Arbet on Let there be Change in this Country and Let it Begin with Me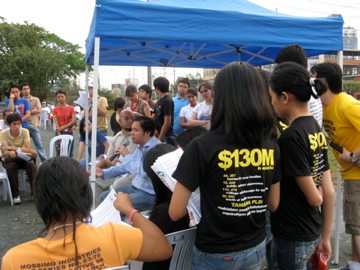 Joey de Venecia at the Ateneo campus just before the Concert for Truth, Accountability and Reform. If you want to buy these shirts, contact TeamRP. TEAM RP shirts (the one with $130 million) come in yellow and black, in varying sizes (even for babies!), and cost only Php150. For now, they are stored at Room 105 of the CSP Building, Social Development Complex, Ateneo de Manila University campus.
My Photo Album on Rallies and Press Conference on Truth Accountability and Reform