Today marks the two-year anniversay of aboutmyrecovery.com. Today, I will celebrate my blog's anniversary with you.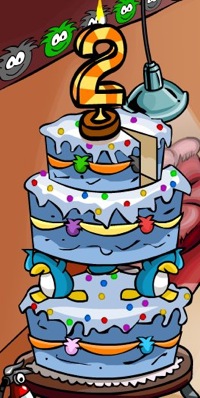 I've always told you how I feel about celebrations. Celebration is a high form of praise of gratitude. To celebrate is to delight in the gift, to show gratitude. My blog's goal was to promote my advocacy to as many readers as possible through my life experiences. What is a blog without readers? Two years later with 1,602 blog entries, I continue to achieve that goal and receive more blessings due to blogging. Blogging brought me so much, more than I ever imagined it to be. I feel that writing about it might look like bragging. So, I will avoid tooting my own horns and instead focus on my gratitude to all of you for being part of this blog.

For more than a month now, I launched a Love Struck Writing Contest as a way of getting to know you through your love stories. Oh my, look at the 47 Lovestruck stories!
1. Mitch – Two Weeks
2. Edelweiza – Against All Odds
3. Kiel – Thank You Daddy
4. Lad- Joy of Having Joy
5. Peko-peko – Love Struck Writing contest; ng pumana si Kupido
6. Marjie – Darion: the introduction
7. Fitz- A Valentine's Date to Remember
8. Rolly- Love Story
9. Mhel- The Whirl of Love
10. Ami- In that Room
11.Ann- Postcards
12.Yoru- Reminiscing the Small Red Box
13. Em Dy- Not Love Struck All the Time
14. Jesy- Perfect 10
15. Kreez- Right under my nose
16. Mhalou- Unforgettable
17. Mec- Love Struck
18. Summer- Love Struck
19. issai- Love, a change in perspective
20. KingDaddyRich- Siya
21. Klinne- Nang dahil sa YM
22. Karmi- Dahil sa isang bote ng Coke
23. JHS- It All Began at Chuck E. Cheese's
24. Buds- Sleeping Prince
25. Vloe- One More Time
26. Dakilang Tambay – Crush
27. D. Superwomom – Love "Trip"
28. Jel- A Shot at Happily Ever After
29. Andrea- The Story of Us
30. Michelle – Happy 11th Monthsary, Mahal!
31. Igno- Drive: fairy-tale ng man in waiting
32. Isel- Ocean Avenue
33. Ria Jose- The Cheesiest Songs
34. Bojoy- Utopian Dream
35. Joanna Marie- Love Struck Writing Contest
36. Romy Diaz- quickie
37. Joaquin- Second Time Around
38. Vylette- Harana
39. Cherry Mae- sAkit nA dULot nYa..
40. Lingling- Taluhan
41. Andrea- the story of us
42. Woobie- Friendship Driven Love Affair
43. Eliza- Book Perfect
44. Lady Cess- The Promise of a Fairy Godmother
45. Kongkong – The End of Friendship
46. Mnel- First Kiss
47. Mr. Z- Strange Times My Dear
I could have easily asked for sponsors for more prizes for this contest but I felt it is more symbolic to give part of the prize money I won last year. My daughter Lauren was chosen to be the judge for her impartiality. I don't think she knows any of the bloggers in the 47 entries. Without further ado, here are the love-struck winners.
Top 3 Winners (in no particular order)
Prize: Three (3) winners receive US$ 50.00 each for top 3 Love Struck entries.
1. Mnel- First Kiss
Lauren says This story is captivating because it focuses on just one aspect of the love story – the first kiss. Other events and details were written in such a way as to emphasize the magic of that moment.
2. Lady Cess- The Promise of a Fairy Godmother
Lauren says that Her love story has a great hook and an interesting twist. I love how the ending leaves a lot to the imagination.
3. KingDaddyRich- Siya
Lauren says It was a bit of a struggle to read his entry because it's written in Tagalog, but I love how he made poetic use of the language to create imagery that stays.
Runners-up (in no particular order)
Prize– Each receive a lifetime (for the life span of my Protagonist WebHosting) domain and hosting plan worth $30.00 each. Prize is transferrable but NOT convertible to cash.
1. Kongkong – The End of Friendship
2. Fitz- A Valentine's Date to Remember
3. Mr. Z- Strange Times My Dear
Congratulations!!
I am definitely sure you will agree that these love struck entries deserve the special mention.
To all those who participated, each of your love story is unique and deserves its own winning place in your heart.
There are so many lessons learned in love. I have learned that love comes from the most surprising places, including from within ourselves. When we are open to receiving love, we will begin to receive it. We will be open to and aware of the love that is and has been there for us all along. We do not have to accept love from unsafe people…people who will exploit us or with whom we don't want to have relationships.
There is plenty of good love available—love that heals our heart, meet our needs and makes our spirit sing.
From aboutmyrecovery.com with love to you on its second anniversary.
(To the winners, please send an email to [email protected] with subject: Winner of Love Struck Writing Contest for further instructions. You may use the banner below.)