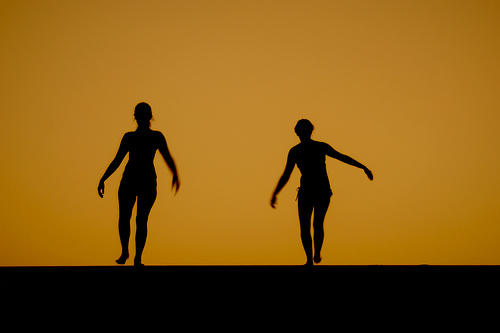 I happened to stumble across this article, how often should you have sex? and find it too sensational. What does one expect in an Oprah show anyway?
According to Dr. Oz, how often should you have sex?
A) Once a week
B) Twice a week
C) 10 times a month
D) 200 times a year or more
The correct answer is D.
D) 200 times a year or more
"If you have more than 200 orgasms a year, you can reduce your physiologic age by six years," Dr. Oz says. He bases the number on a study done at Duke University that surveyed people on the amount and quality of sex they had. "They looked at what happened to folks that are having a lot of intercourse over time, and the fact is, it correlated."
Based on the recommendation by this bogus-looking doctor, the frequency should be around 200 times a year. That would be an average of 4 times a week. He contradicts his own question by saying that 200 orgasms can make you look younger. Orgasms does not equate number of times one has sex. Women are known to have multiple-orgasms. Anyway, I'm interested to see this Duke University study. As a researcher, I'd like to know the age group ,marital status and general health condition.
It's not the sex frequency that can reduce physiologic age by so and so years. Healthy people with an active lifestyle are inclined to have more sex and hence physiologically "younger looking". Unhealthy, lethargic or out-of-shape people are basically less attractive and will generally have less tendency towards sex and less desire to have it. It is very likely that persons who naturally want to have more sex are probably healthier in the first place. Looking younger is all about living a healthy lifestyle and attitude and maintaining a monagomous relationship. I agree that "having sex with someone that you care for deeply is one of the ways we achieve that Zen experience that we all crave as human beings," and that "It's really a spiritual event for folks when they're with someone they love and they can consummate it with sexual activity … seems to offer some survival benefit."
Then again, I believe that "someone that you care deeply" is that one love you want to spend the rest of your lives with .

Photo: "girls, girls, girls.." by , c/o Flickr. Some Rights Reserved