How time flies. The year 2014 is my eighth year as a blogger. When I look back at my grief journey, the turning point is the day I became a blogger on February 25, 2006. It must have been my angel that touched me that one night. I embraced twitter a year after including facebook and other social media networks.
Never in my wildest dream did it occur to me that this new life without my son would open doors to an even more meaningful life. Three years after in 2009, an opportunity presented itself to me to be part of the Automated elections in a PCIJ training. I grabbed the chance. I felt sad that the democracy that we fought so hard in 1986 was getting fragile. I felt the same heaviness in my heart as I saw the corruption slowly destroying our country. What will happen to the country that my children will inherit one day? I wanted take an active role in advocating social change.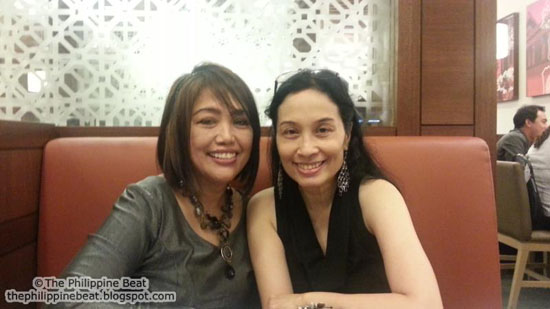 My good friend Jane Uymatiao (@philippinebeat) together with other citizen advocates in Blog Watch are committed to make a difference in the lives of the Filipino people by helping them make more informed decisions. We help make things happen , one blog post at a time, one tweet at a time , to advocate social change as well as serve as a nonpartisan citizens' watchdog and collective conscience for transparency and good governance. Being part of that positive change is a meaningful life to me. Blog Watch Citizen media, an emerging media is so much a part of my life aside from this blog.
To sustain an advocacy requires time and money that could have otherwise gone to saving up for our senior years. This is where Jane and I talked about developing our income channels yet doing what we are passionate about: advocating for social change.
Why not offer our services? Though, Jane and I are invited as social media resource speakers, we don't actively promote ourselves. For 2014, we have moved to a new direction: expanding our services to include social business consultancy, and more topics for social media and pro-active parenting with a new category on "Reinventing One's Life". Jane writes about this new chapter in her life.
Here is a general background of the services Jane and I are offering:
1. Social Business Consultancy
Social media presence is no longer a "nice to have" feature of your business. It is a "must have" to be present on social media and give personality and better customer service to your customers and clients. We can help you align your business goals with social media engagement. Applying a new philosophy and methodology to your digital approach will naturally make your business and your overall strategy…meaningful and social.
2. Social Media Resource Speaker
Speaking topics include:
a) Personal branding
b) Brand advocacy- effectively turning customers into brand advocates is a company wide effort
c) Social media content
d) Developing a crisis communication plan
e) How to develop social-media enabled leaders in their spheres of influence
f) Using social media to advocate for social good (company advocacy work, disaster risk reduction)
3. Pro-active Parenting
Speaking topics:
– A safe school program to prevent bullying, abuses and discrimination
– How to establish a digital trust fund for your children
– Teenagers: Why they Should Care About their Digital Footprint
– Parenting in a digital landscape
4. Reinventing One's Life

Speaking topics:
– Rediscovering Passion in One's Prime
– Learn the power of forgiving and letting go
– Loving and taking care of yourself
– Finding purpose and meaning in one's prime
– Developing a wellness mindset
With this new thrust, we will be able to achieve a better work balance, as we continue to earn adequately to sustain our advocacy and boost our retirement savings.
For more details about how Jane and I can work with you, please send me an Email at noemidado @ gmail.com or the form below