Updated April 3, 2013– I am reposting this since Alan is running again for senator (Check Senator Alan Cayetano's profile and platform here). In May 2007, I wanted to write about Alan just before election day but I felt uncomfortable writing about politics in 2007. I only became active in citizen media during the latter part of 2009. My question back then was "is there a way to write about politics without selling your soul?" I found out that it is alright to disclose any affiliations with a politician or a political party.
It is on this note that my affiliation with the Cayetano family started when my husband, Alan's father Rene Cayetano among other lawyers were partners of a law firm in 1998. The CASElaw firm still exists today but my husband is now just a name partner.
This is the Alan Cayetano I know…

——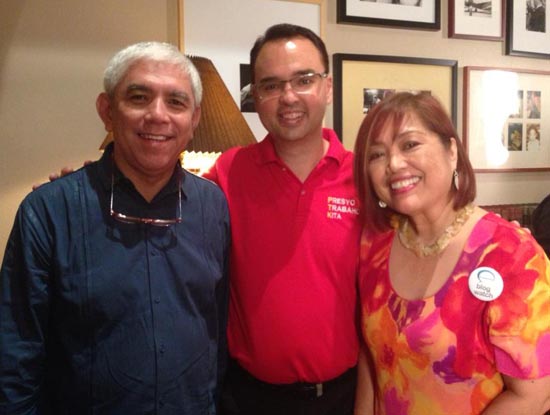 I meant to post this before the May 14 Philippine Elections to get more votes for Alan but decided at the last minute to delay the posting. Alan is meant to win and no amount of good or black propaganda can stop him from being a senator
I am glad that Alan Cayetano is in the Top 12 (so far) as of the latest NAMFREL count. It is not often I discuss politics in this blog especially if there is no bearing to my blog's theme. Alan Peter Cayetano is not a popular politician to a lot of Filipinos only because he can be fiery and assertive. It pained me as I watched his critics lambast him one blow after the other. Political Dynasty. Anti-Administration etc. Pia, his sister prefers a quiet existence and avoids controversy. We are not exactly closeclose family friends because our ties are through my husband's law office. Alan , his family and our family share a common experience…grief.
It started in the emergency room at the Mactan General Hospital on May 27, 2000. Alone, bewildered and confused, I stood there at the foot of Luijoe's hospital bed, feeling as if the floor was about to swallow me up. Doctors and nurses skirted away from me , afraid to even look at me. I must have been a pitiful sight. No, I wasn't hysterical. But see, an imminent death of a child is not a pretty picture to behold, when the hopeful mother begs the doctors to keep trying against all odds. I keep saying "please don't stop. don't stop" as they try in vain to resuscitate my son. No one to comfort me, I was all alone , numbed with fear and denial. Butch and the two girls were left behind at the resort.
Then a voice beside me asks "I have a helicopter waiting for you". Surprised, I turned around: Alan? in Mactan Island? I still had the presence of mind to ask him " what brings you here?" (Weeks later, I found out that Alan just happened to be doing official business in Mactan Island at that precise moment. The Law office called Alan because Butch was asking for medical emergency. Talk of coincidence or was it divine providence? )
He wore a sad look "Butch told me to come here to see if I can do anything for you. I can bring Luijoe by helicopter to a bigger hospital".
Then I wailed "Alan , the doctors say there is no hope. Luijoe is dead".
Alan just gave me a compassionate look which was all I needed. Not those furtive glances the doctors threw at me. Quiet and holding me steady, we just looked at Luijoe lying on the bed. Luijoe looked like he was only sleeping. Alan stayed with me for few more minutes. If he didn't, I would have rolled all over the floor or hit my hand against the wall . His comforting presence led me to hold on to the last thread of my sanity.
Everything seemed to be a blur from thereon. Alan went back to the resort . He broke the bad news to Butch. Together with Alan and Lorna, my eldest sister, they made all the necessary funeral arrangements. Being a saturday, we had no cash on hand to pay the 100 thousand peso coffin at the funeral parlor. Alan took care of everything from paying the bills (we repaid this soon after), getting the mayor's permit for transporting Luijoe from Cebu to Manila , the death certificiate, pulling strings so we could leave Cebu, the legwork … while we just sat there like zombies, crying and dazed.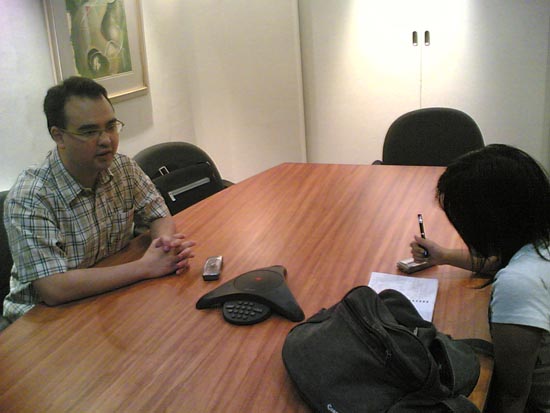 That is the Alan I know. Not the politician but as a friend . We may not always be together these days but for one moment in my life, we shared a bond. Come to think of it, he was only 27 years old so much younger than all those medical staff present who were unable to reach out to me. That is why the Cayetanos are close to my heart.
Two years later, his nephew , Gabriel died from a congenital ailment and we were brought together again as we comforted each other. Pia gave me a heart locket (through her mom, Tita Sandy) with Luijoe's photo in it, the same locket you see me wear around my neck. We both wear this locket bearing our sons' photo around our neck forever reminding us that death does not diminish our love for our sons.
Then a few months ago, Lauren asked me if we were still close to the Cayetano family. She wanted to make a research paper on their family. I just said "let's see. I lost contact with them since Rene Cayetano died and ever since your dad went on leave from the law office."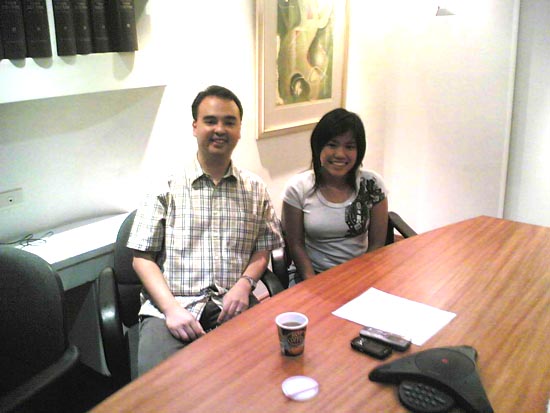 Despite their busy schedules, Alan and Pia Cayetano took time off from their hectic work to accommodate Lauren for her college research paper. They are still very much the friends we knew before they became high profile politicians.
Despite what the critics may say, the Alan I know is going to make a difference like his father and sister did , just because I know he has a big heart.
He will win this senatorial race for Philippine Elections 2007.
*EDIT- May 17, 2007: Had to put that we repaid everything Alan advanced for us. We were not a charitable case. He did this out of friendship.
Updated April 4, 2013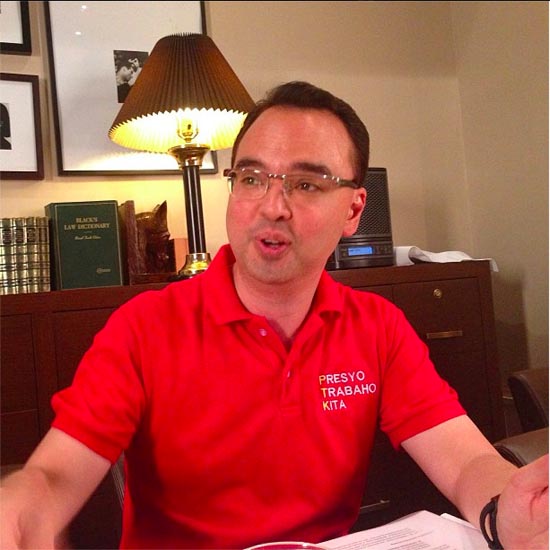 Our interview with Alan