Let's have a break. Break into a smile with Pinoy Signs through photos.

Jagging Pants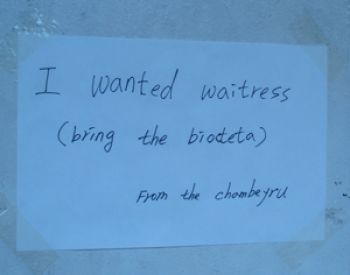 I wanted Waitress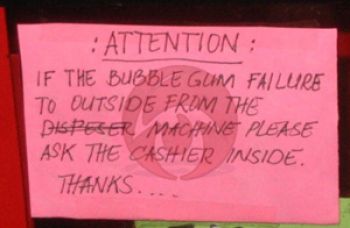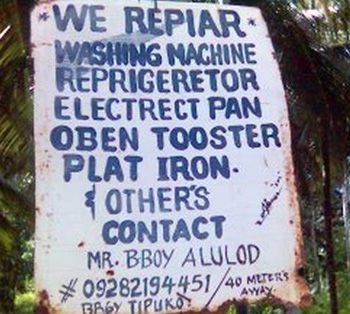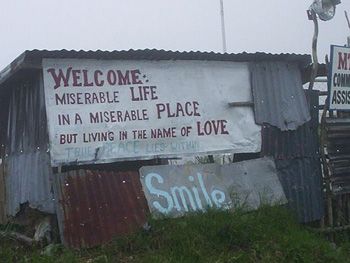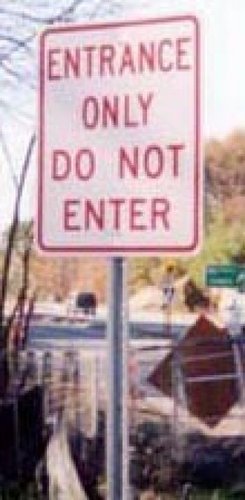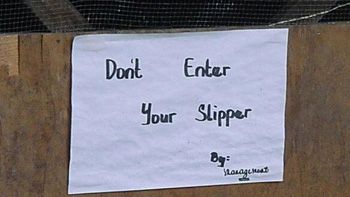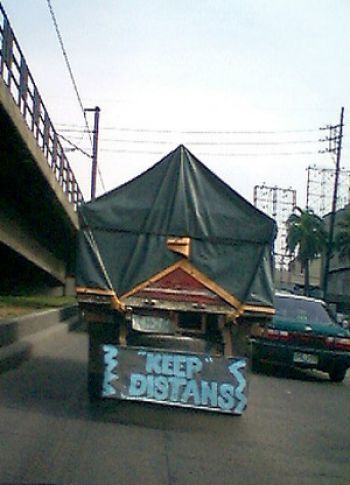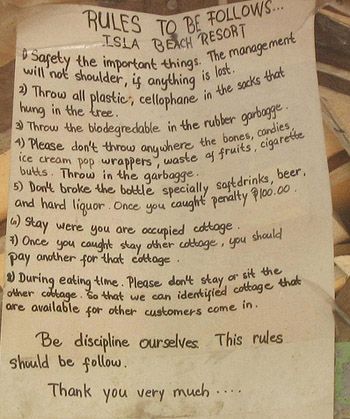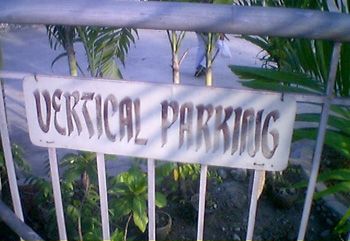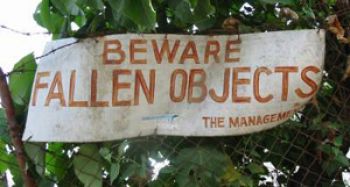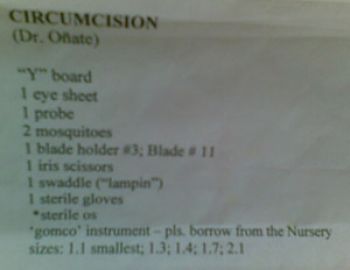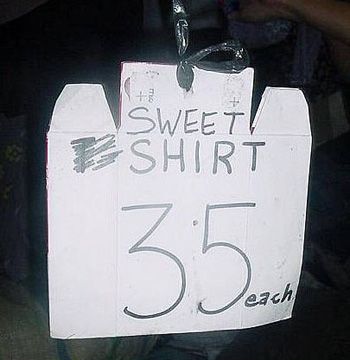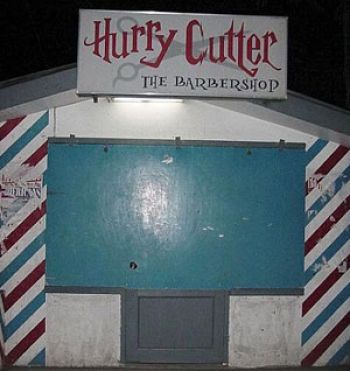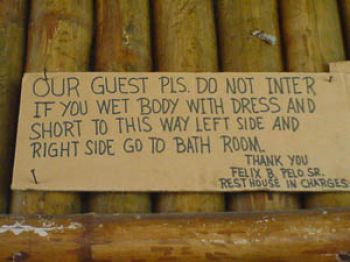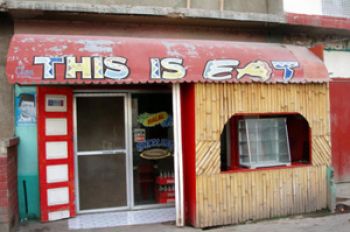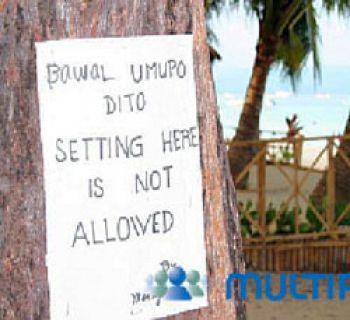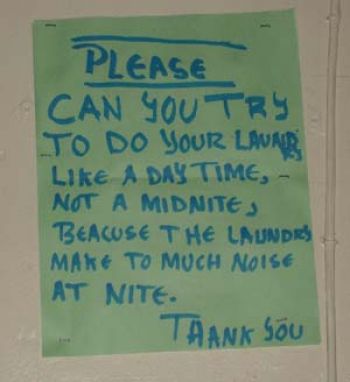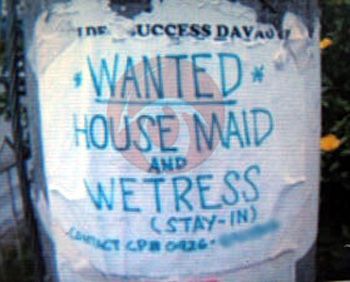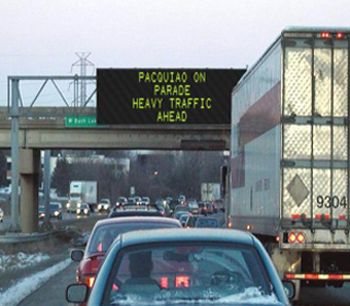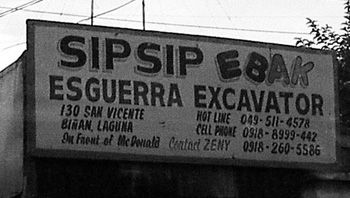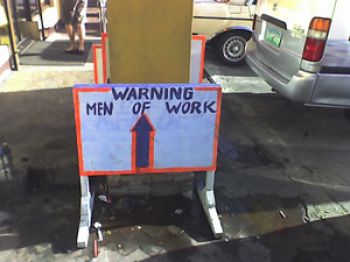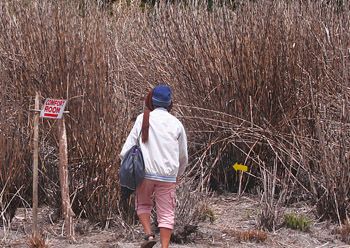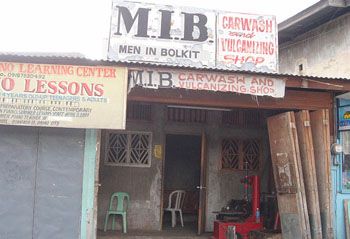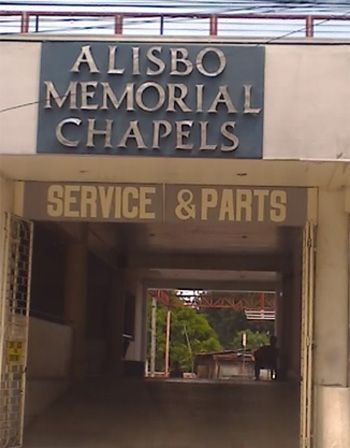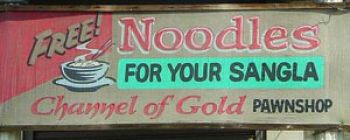 Note– These photos were sent via email forward from a friend. If you claim copyright ownership, please let me know so I will take it down.
Here is my contribution:
This road sign along the road near Benguet says:
No dumping of garbage along the road. Throw it down
And it was signed by the Department of Public Highways. How environment friendly? Do these public officials know what they are doing? They should have some garbage retrieval in place. Signs like this just promote garbage disposal problems . It does not teach discipline either.
And another one taken by my brother-in-law , this time from a police outpost in a town in Benguet. I wonder if crime rate is low there.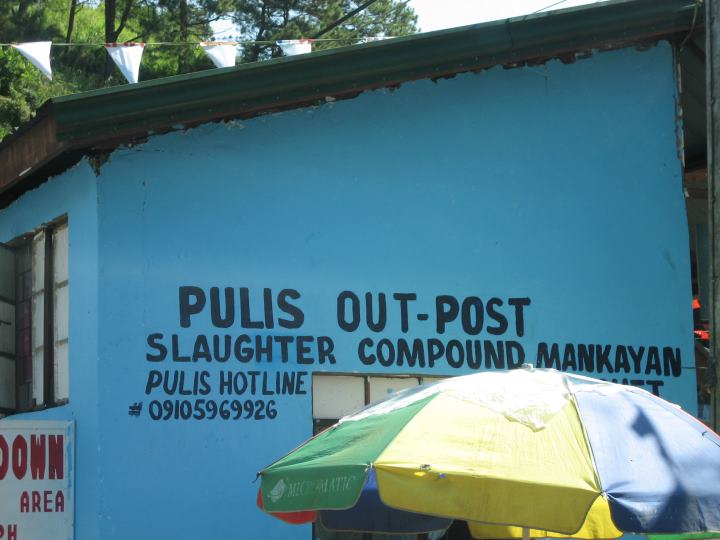 Which photo gave you the widest smile?