"It was just that we had this phenomenal honeymoon relationship that just kept on going." James Levine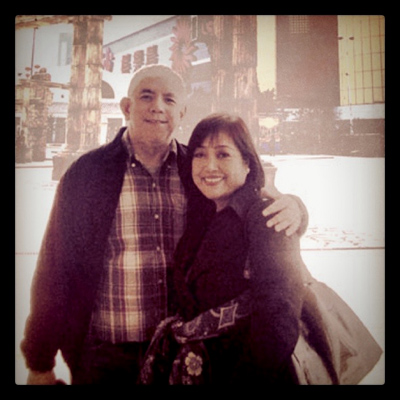 As my boyfriend placed the engagement ring on my finger, my eyes just sparkled with excitement. Nothing could stop us from getting married. We were madly, deeply and truly in love for seven years. What did I know about marriage? I saw my own parents fight, laugh, tease and get back together. It'll be a breeze for us, I thought.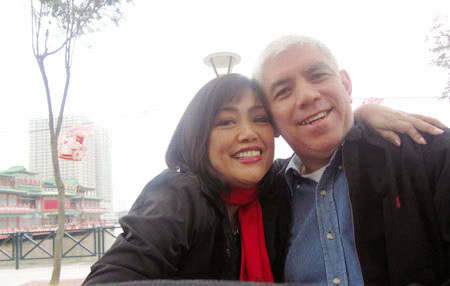 Looking back at our 25 years of marriage and 7 years of steady relationship, I never imagined the challenges, the tears, the drama that befell us. The children just kept us together. On one of those dreary days, I thought , "how can we grow old together?" Would we become one of those old grumpy couples that don't speak to each other in restaurants or one of those adorable elderly couples that everyone aspires to be?
Sappy as it sounds, it must have been love that pulled us back again or was it our little angel watching over us? With the kids at college and more time for ourselves to bicker or romance (take your pick), the quality of time spent made us rediscover ourselves as a couple and as an individual. For me, that meant, slimming down, trying to be fashionably smart, embarking on new ventures and becoming a healthy person inside and out. Having dramatic changes might have moved my husband to do the same.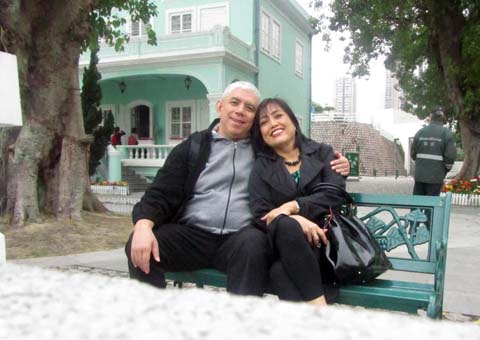 Butch would often flatter "Oh why are you getting prettier and prettier?" Haha, I think he flatters me too much. Not that the feeling is mutual, I also tell him that he is so handsome. It is true! He says "No I am old." We both agree behind all those giggles, that even though we have grown wise in years, confidence brings out our inner glow that shows in our faces.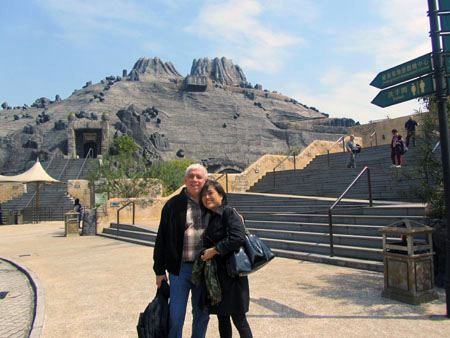 What I didn't realize was this phase prepared us for the empty nest years. It isn't exactly empty nest. One daughter is now based in Melbourne for a year. My other daughter though living with us spends more time with her boyfriend, and friends. Of course, we still have lunch and dinner together at home. It is just basically the two of us…a preview of the empty nest. Our sundays are spent at the movies or doing groceries together. Saturdays is "pamper me" day.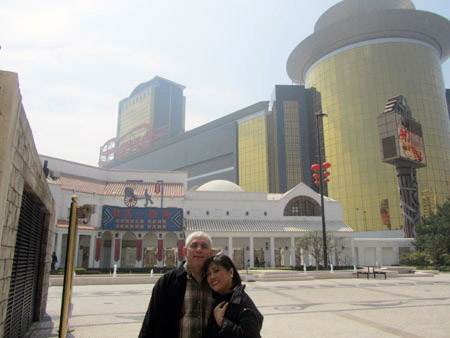 Travel has been one of our passions lately. A few months ago, it was Kota Kinabalu. This month , we chose Macau. Next stop is Australia to visit our daughter. Someone teased us "Your nth honeymoon?". Come to think of it, this current phase of our marriage is the honeymoon phase. Ray Bandy asserts that "the honeymoon is the only period when a woman isn't trying to reform her husband." We have arrived at this point in our lives that we have learned to accept each other's quirks, that there are things beyond our control.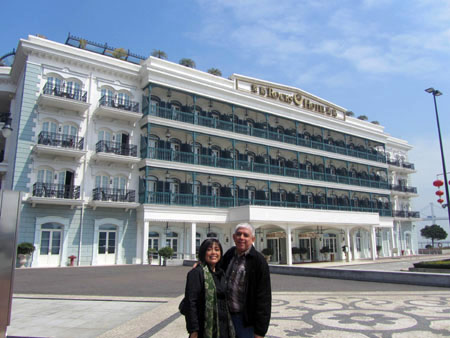 I often share this that we cannot change the past or how others behave, but we can change our reactions and attitude. I learned to let go and set boundaries in our marriage. Not all days will be rosy but we chose to take a more positive outlook. It has definitely worked for us.
Life is good.
"To laugh often and love much… to appreciate beauty, to find the best in others, to give one's self… this is to have succeeded." – Ralph Waldo Emerson