Until you value yourself, you will not value your time. Until you value your time, you will not do anything with it.
M. Scott Peck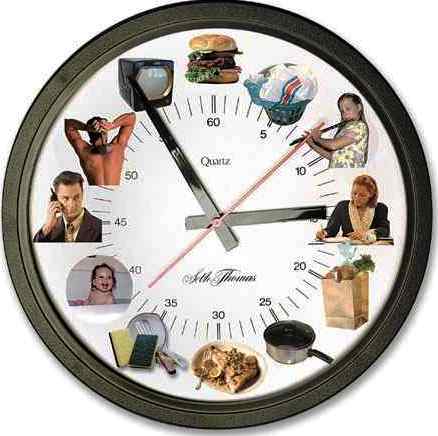 Congrats Jaypee for winning a Samsung Microwave oven from my Blog Anniversary contest on the subject of Time Management. Here is his winning comment:
I would like to share one of the most effective time management techniques that I religiously followed back when I was college. I consider it as a successful plan because I managed to study and work all at the same time in the university.

I was first year college when I applied for a student assistant program in our school. The program works this way: you work for 6 hours in one of the offices in the university and you get free tuition. Of course that aint easy because we were also required to maintain a specific average grade.

So what I did was I manipulated my schedule so that most of my subjects will be on an evening schedule, making it convenient for me to work in the Registrar's office in the morning and a little more time to study in the afternoon. At times during the semester, there were subjects that I had to take in the morning. So I talked to my immediate supervisor and worked during Saturday half-day office to compensate for my absences in the office. I became serious about it and never took the scholarship for granted that is why I carefully planned things out. Because of what I did, I managed to run things smoothly. I was a scholar from my 1st year up to my 4th year.

I am sharing this because I want people to be motivated and inspired that no matter how financially down you are, there are tons of ways if you really are determined to finish your studies or achieve anything in life.

Because of the hardwork and the sacrifices that I did way back in college, I am now a registered Electronics Engineer. And I am proud to say that "nag-sunog ako ng kilay para ma-abot ko 'yon."
Congratulations Jaypee.