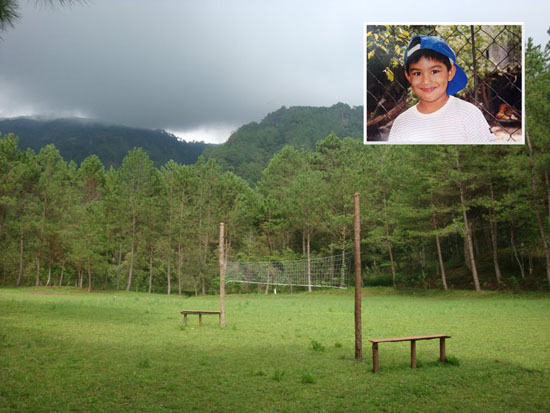 Luijoe meadow somewhere in the North, where his grandparents live today
The Holy Week is one of the most memorable time of the year. Being a "cafeteria Catholic" my religious faith is at best mediocre. Luijoe, my innocent and religious 6 year old son often chastised me for not praying hard enough .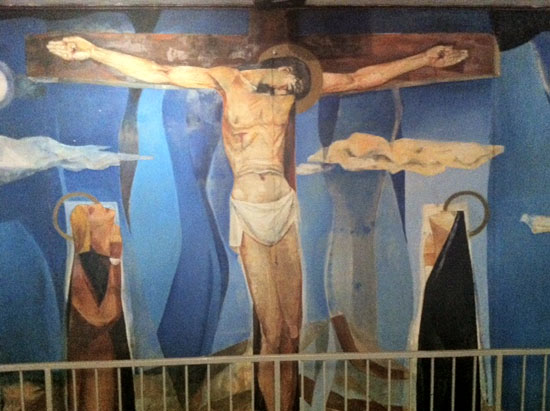 Painting on the wall of Church of Holy Sacrifice, UP Campus
I felt like a terrible mother who led a ho-hum religious existence. Gosh, we learn so much from our children , don't we? It is the Holy Week which reminds me of my son. The image of the dying Jesus when he blurted out  "Woman, behold thy son, Behold thy mother" struck a chord in my son's heart.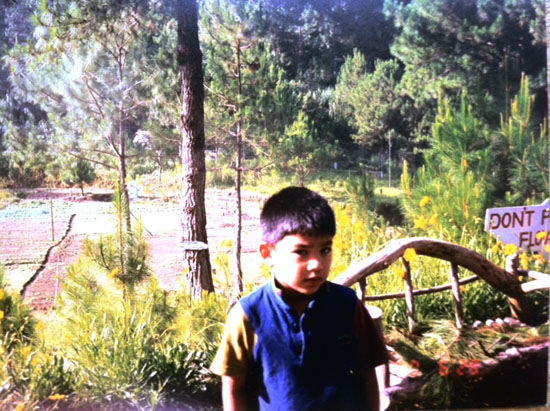 Luijoe photo taken at Luijoe meadow during Holy Week 2000
Every night, Luijoe pointed to that image asking me over and over again what it meant. He pointed to John the Beloved "Who is he? How is he related to the Mother of Jesus?" Strange he asked about John. I cuddled Luijoe in my arms and explained that the dying Jesus wanted John the Beloved to take care of his grieving mother. How was I to know that my own son would die the following weeks? During the funeral, I remember those last words and took it literally to mean that my family or my friends would take care of me in my bereavement, that there would be "John the Beloved" who will help me.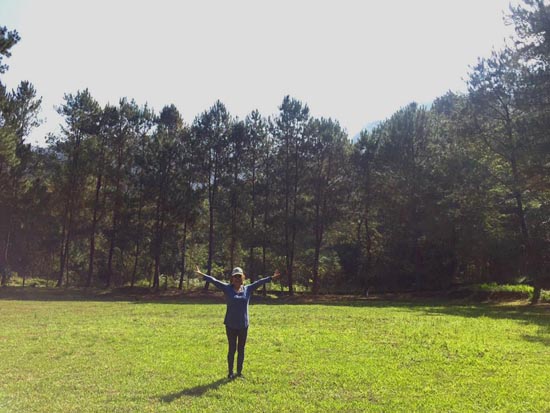 When a death as devastating as the loss of a child hits you, one tries to find meaning. One tries to make sense out of it. The time came when I realized that those last words were not about me. It was about me helping those who are in pain , because the grief journey is not easy. My son made sure that I would not be alone in this journey as long as I continue to help others. He made sure I remember to be the "John the Beloved" and be compassionate to other people's pain.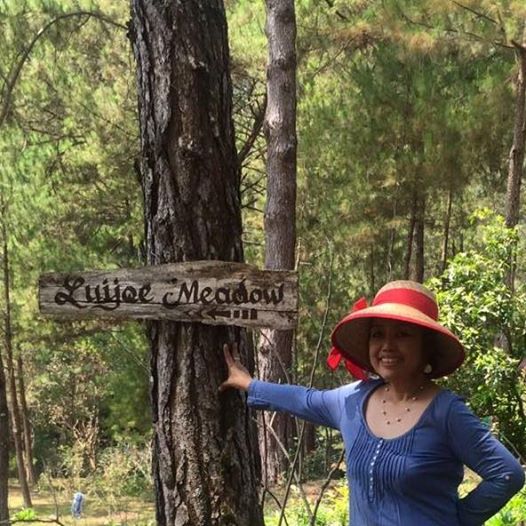 I look back and reflect on that poignant scene. It is my son's way of reminding me that I will find comfort and still be a comfort to others:
He who was nailed to the cross, wanted to spare His mother further pain, not only for that moment, but for her entire future. He put her in the care of the apostle whom ""He loved" and whom He knew would care for her in return. Even as Jesus was dying, He went beyond himself to addresses someone else's need.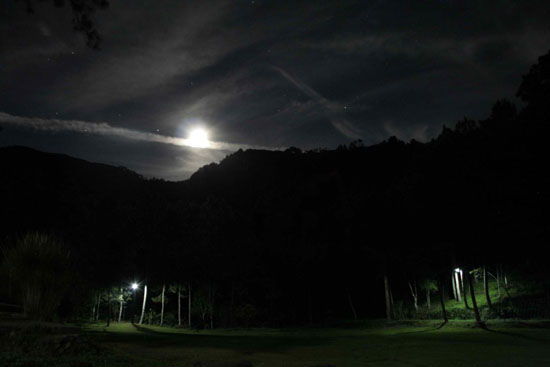 Luijoe meadow at night, taken by Sean, my brother-in-law 2010 Christmas day
The Seven Last Words remind me of my son who died so young yet I know he continues to live in me through my work, my actions and devotion. Luijoe is with me everyday.
Here is something soothing:
Mozart Ave Verum Corpus por Leonard Bernstein