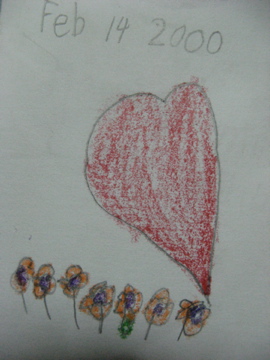 It was sometime January 2004 as I was wheeled through the Operating room of the Philippine Heart Center for an angiogram procedure. Three doctors told me that my heart had blocked arteries and I will need an angioplasty. Two diagnostic tests revealed the necessity for an angioplasty. At that time, all I could think of was the expense, something like 500,000 pesos ($10,000). As I hovered between sleepy state and consciousness , I remember thinking that it was alright to die. I would soon be rejoined by my son. No big deal. As I lay there on the operating table, my cardiac surgeon motioned me to watch the procedure on the TV screen. The sight of my beating heart made me queasy . A few minutes later, the surgeon announced "There is no blockage"
I sought for my sister, a doctor who watched the procedure. She confirmed that I didn't need angioplasty.
I found out that I had a "spastic heart" which didn't require an angioplasty. My grief during the past 4 years took a toll on my heart.
In the recovery room over 11 years ago, I mulled over the death of my son . Life did go on even if my heart was broken. I didn't know how physically broken it was. Our heart is fragile even if the heart muscles are strong. It goes on beating even during the darkest hours . When devastation made its mark , it felt like my heart would never know joy again. The diagnosis awakened something in me. God had given me another chance in life, perhaps to help others or continue to give love to others. One thing I knew for certain, that day marked my road towards a healthier grief journey. I discovered that the heart mends itself, but not like before. There is a scar in my heart which will always remain there. There is a tender spot inside where once the gap was wide. It is healing.
I am grateful that my heart is healing . I am grateful to be alive to give love and receive love.
Happy Love Day to all.
—–
My precious Valentine's Day Memory. Though death has taken you away from me, my son, my love for you will never die. Love never dies.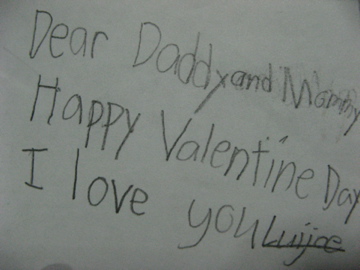 "To love and to be loved by you, our child,…an honor and so blest,
Our time on earth cut short, it's true … But We Sealed It With a Kiss."