Mothers of daughters are daughters of mothers and have remained so, in circles joined to circles, since time began – Signe Hammer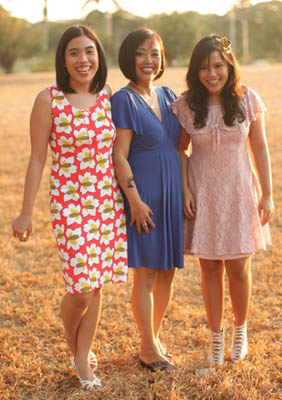 It's amazing. I can't believe how grown-up my daughters are. My eldest is 27 years old and my second is turning 26 years old. They are just wonderful. Twenty something years ago, my life revolved around them, changing diapers, running after them, reading stories, driving them to school and back. Life with grown up daughters is like having two sisters.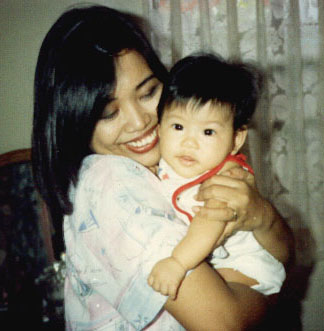 Gone are the days when I'd tie pretty pink ribbons on their hair. These days, we borrow each other's clothes, make-up, accessories that our helper can't tell anymore who owns a particular clothing item. Lauren does my makeup on special occasions. I tell her to camouflage my sagging eyelids and does a good job at it. They update me with the latest fashion. They serve as my personal stylist suggesting colors, hairstyle, makeup. Oh and one time, I borrowed money to pay our electric bill when I was short in cash.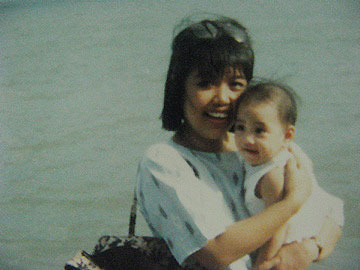 Of course , motherhood wasn't all that smooth-sailing , having gone through stages of motherhood that went rocky in the teen years.
Don't these words sound familiar?
4 Years Of Age – My Mommy can do anything;
8 Years Of Age – My Mom knows a lot! A whole lot
12 Years Of Age -My Mother doesn't really know quite everything.
14 Years Of Age -Naturally, Mother doesn't know that, either
16 Years Of Age -Mother? She's hopelessly old-fashioned
18 Years Of Age -That old woman? She's way out of date
25 Years Of Age -Well, she might know a little bit about it
35 Years Of Age -Before we decide, let's get Mom's opinion
45 Years Of Age -Wonder what Mom would have thought about it
65 Years Of Age -Wish, I could talk it over with Mom
For each phase of motherhood involved adjustment and letting go.
I know I have been an disappointment in the turbulent years of my grief. I often wondered how to make up for those lost years and I read somewhere that the best way to help your kids is just taking care of yourself and they will follow suit. Like Wayne Dyer said, "Your children will see what you're all about by what you live rather than what you say." We muddled through those tough years, and after much trial and error, I believe we have now come full circle.
So gone are those days when I would nag "Ugh , clean up your room." These days "your room is so pretty if it were just more organized" which often leads to action. I want them to enjoy life, party hard, be safe and responsible.
What I hope most for my daughters is that they soar confidently in their own sky, whatever that may be.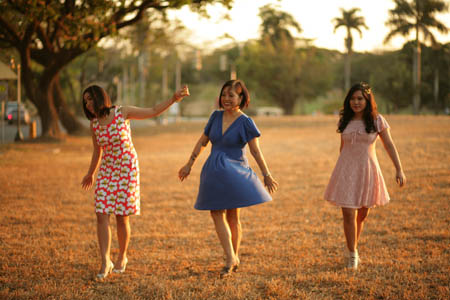 I wish they will always be with me to love and to hold but I know at the same time, I should just step back and watch then fly high and free. Now they have flown their wings and I am left with an empty nest. Though it makes me a bit sentimental, I am glad I gave up my career to be with them during their growing years.
Happy Mother's day to everyone.