So when he had washed their feet and put his garments back on and reclined at table again, he said to them, ""Do you realize what I have done for you?" (John 13:12)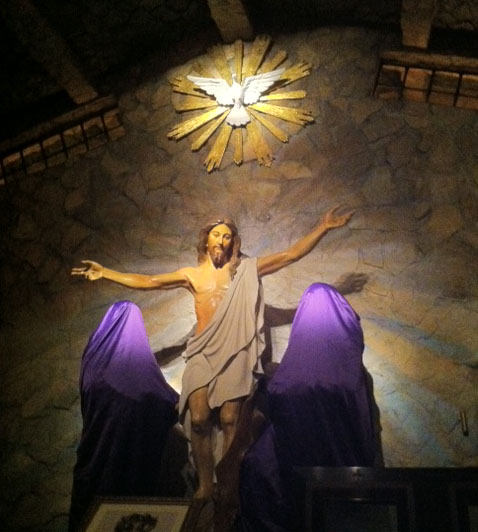 At the St. Francis Chapel inside Padre Pio Center in Libis
The Holy Week is always special to me as I recall my last Lenten holiday with my son 11 years ago. Every year since I lost my beloved son, I often reflect about the meaning of my life and the death of my son. It gives me comfort to pray. My son often reminded me to pray when he was alive so when things are really down, a prayer is enough to calm my nerves.
This afternoon is like any other Holy Thursday, where my husband and I followed the tradition of a Visita Iglesia. One of my iPhone app is "Not by Bread Alone" with a daily reflection which I read in the Padre Pio Center in Libis. The beauty and solemnity of the church inspired me to reflect more deeply on the towel and basin people, the Scripture reading for the day.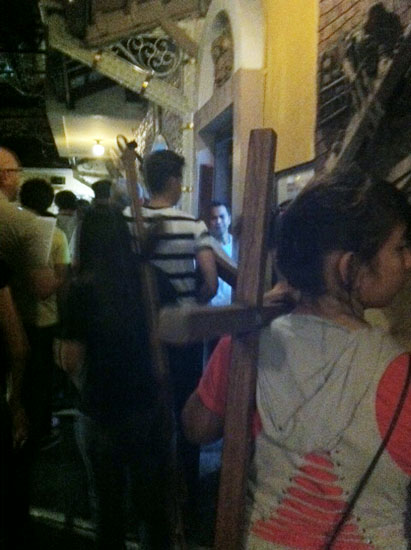 I often see this tradition of literal washing of the feet in Catholic Churches every Holy Thursday. As a child, I would have wanted to hear stories about the towel and basin people more than the symbolic ritual inside the church. More than just the washing, I often pondered if these individuals ""realized" what Jesus did at the Last Supper. These towel and basin people followed the example of Jesus and washed the feet of those whom they met. These individuals, even though they too were teachers and ""masters," focused on serving others, whatever their need.
Who are some of these eucharistic towel and basin people?
One has got to be Mother Teresa, foundress of the Missionaries of Charity. We have all witnessed Mother Teresa's dedication to the poor in Calcutta and around the globe. She insisted that her community need not do ""great things" for God. Rather, it was in loving much and committing one's life to the poor that her sisters made an ""offering of something beautiful for God." Jesus washing the feet of the disciples, in all its rich simplicity, offered something truly beautiful to God his Father.
As I read on this reflection, a question is asked : Who are the towel and basin people in your life?
I see a lot of them working quietly. There is a towel and basin personality in some of my good friends. They need not toot their horns on the grace in serving others. More than just washing dirty feet, they also figure out and do something about how those feet got dirty in the first place.
There are good friends who try to change the structures and institutions that deprive people of their basic rights. It is a difficult journey but there is no stopping them.
I pray more people emulate in Jesus' example by reaching out to whomever is in need.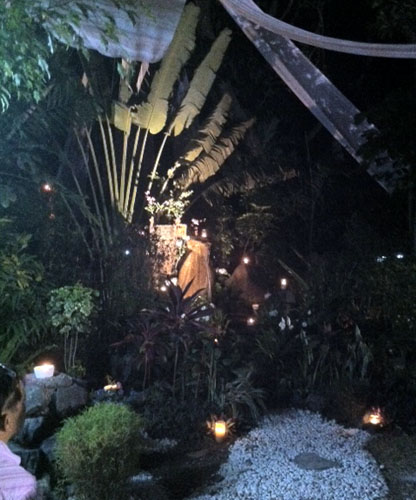 At the garden are of the Church of the Holy Sacrifice, UP Campus