"Year's end is neither an end nor a beginning but a going on, with all the wisdom that experience can instill in us." – By Hal Borland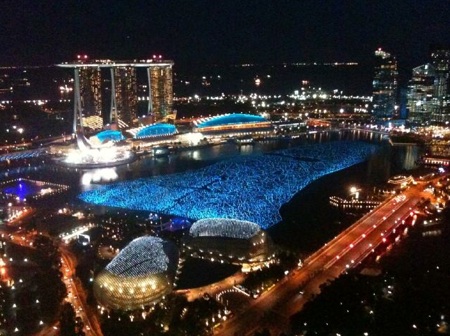 Lauren views Singapore cityscape December 31, 2010
Tonight's New Year's Eve celebration is the first time that our children are away from home. It will just be the two of us. Butch and me, well the two cats and my trusted two helpers. The last couple of days were rough on us especially the cancelled family vacation to Singapore, my surgery and being away from my kids for the first time in my life. Yet all that is in the past.
I will affirm the good things for the New Year 2011. I will offer a prayer, wait and expect good things to happen to me and my loved ones. Whenever I wonder what is coming, I tell myself the best is coming, the very best love and life have to offer, the best God has to send. I open my hands to receive to claim it and it's mine.
I see the best in my mind and envision what it will look and feel like. Then I let it go without obsessing over it. Instead I become excited and express gratitude for all that I have achieved this year, all that I am and for all that I will become.
I am thankful for all the blessings for the year 2010…
1. Having the opportunity to interview 7 presidential candidates and empowering myself to understand the electoral process by being in it rather than just being an observer.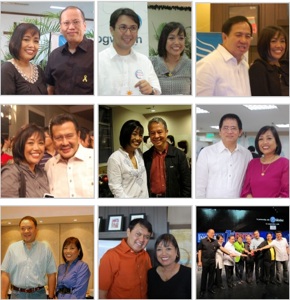 2. Getting a part-time contract to work with Vibal Foundation as their associate editor for the features section of the Philippine Online Chronicles. It is my first paid work since I left employment to be a full time mother in 1987. (I always thought companies stopped finding you useful when you reach over 40. I should know. I tried getting a job.)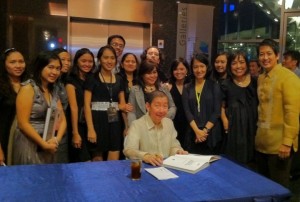 3. A siblings' reunion in San Francisco, in happier times, not funerals. I miss them a lot. We are so close even if we are continents apart.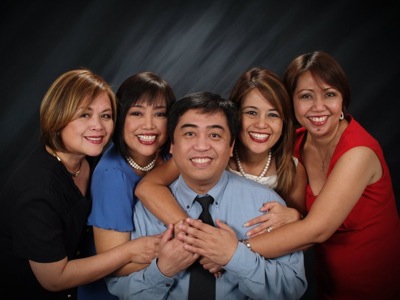 4. A loving husband who remained calm and collected even if I am annoyed already. For the first time in our 25 years of married life, not one major fight. That is a feat!!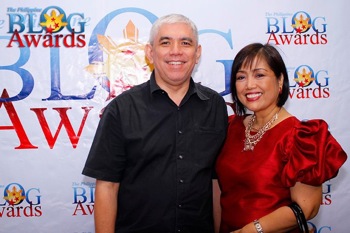 5. Butch and I celebrated our love, the 25 years of our roller-coaster married life.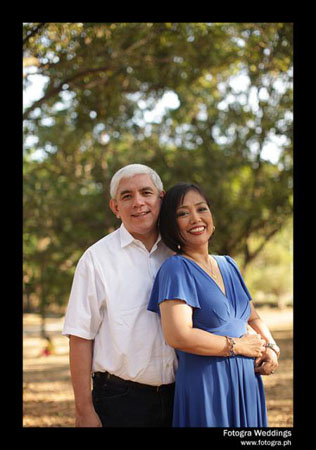 6. My two smart lovely daughters who somehow know what they want in life even if they think they don't.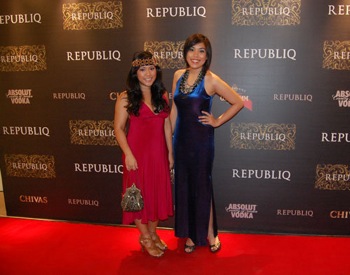 7. Happy that our family somehow managed to turn those tears into laughter which then seemed impossible 10 years ago after losing our beloved son, Luijoe.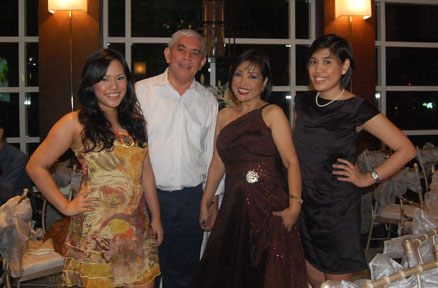 8. The fun reunions with my BS Food Technology classmates and the Groovies, my STC College Cebu High school 1974 classmates.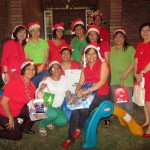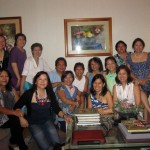 9. My wacky blogger-friends who make me feel young and wise. And let me add, my Twitter and Plurk friends. Who says one can't have meaninful online friendships?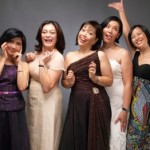 10. God who is always there beside me in my darkest moment, even if I think not.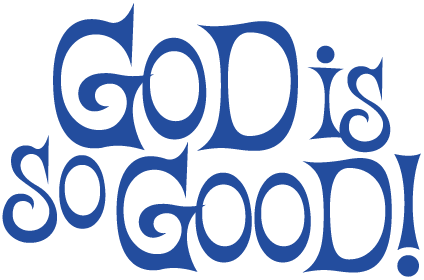 God is good. Life is good.
Today when I think of 2011 ahead of me, I will focus on the good that is coming.
"For last year's words belong to last year's language
And next year's words await another voice.
And to make an end is to make a beginning." – By T.S. Eliot, "Little Gidding"