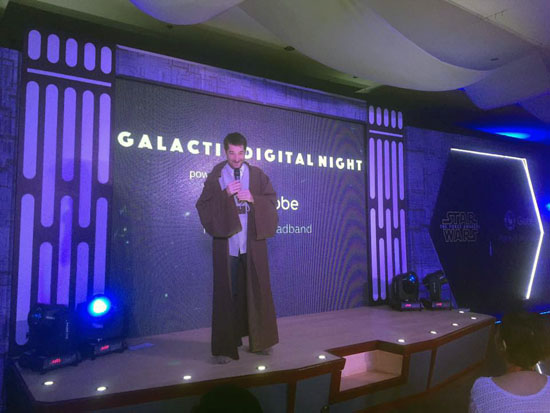 One of the perks of being a blogger are the fun experiences , such as the Galactic Digital Night , powered by Globe Platinum Broadband. I didn't have time to get dressed in a Star Wars themed attire but I was still looking forward to a night of out-of-this-world fun. Can you tell I had fun?!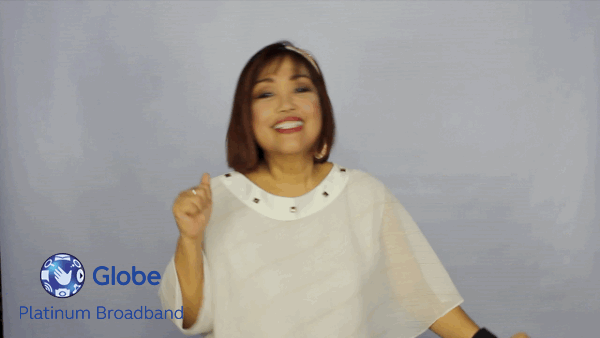 There is so much Star Wars fever these days as the much awaited Star Wars : The Force Awakens will soon show on December 17. I am one of them.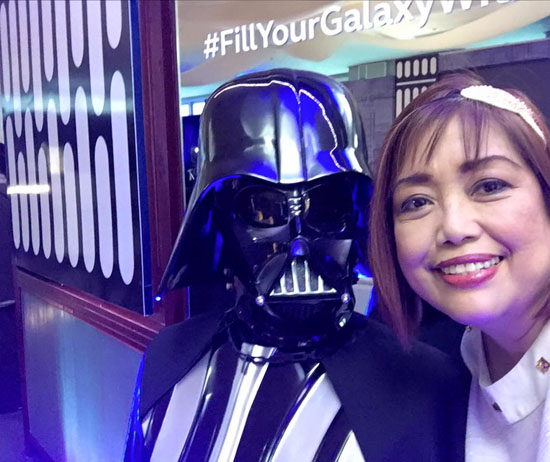 I recall the first Star Wars Movie in 1977 that left me in awe at the special-effects technology to a degree unseen before, with computerized and digitally-timed special effects. Here I am at a Galactic celebration of sorts, reliving my youth when digital effects in a party were unheard of in the seventies.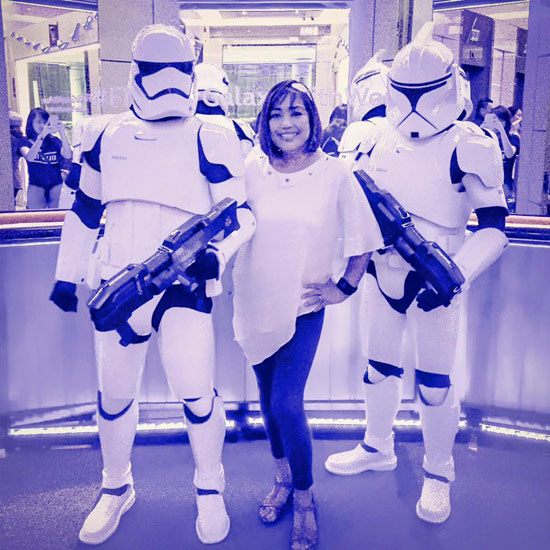 I also got to experience the blazing speeds of the Globe Platinum broadband, powered by fiber-to-the-home (FFTH) technology, at the Luxe Residences. The highest speed I got was 180 mbps. I look forward to the day when this FFTH technology reaches my village. Right now I am under the 5mbps Globe broadband plan. With the new Globe Platinum Broadband plans, home broadband customers can enjoy a broadband plan with the following internets speeds up to :
1. 50 Mbps at Plan 2499
2. 100 Mbps at Plan 3499
3. 200 MBps at Plan 4499
4. 500 Mbps at Plan 7499
5. 1 Gbps at Plan 9499
All plans are bundled with free access to Spotify, NBA League Pass and HOOQ. Aside from fiber-fast connectivity, Platinum Boradband customers also get access to exclusive perks and privileges such as a dedicated Platinum Relationship Manager, dedicated Platinum Hotline and Concierge assistance. (You can apply here)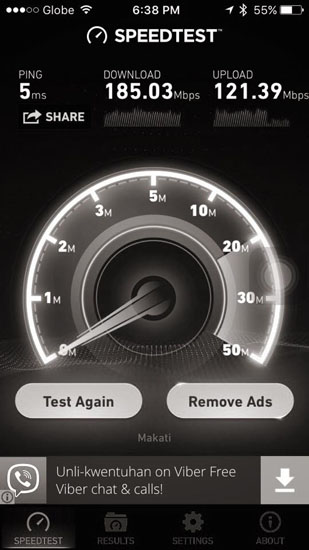 Aside from testing the Globe Platinum Broadband, the fun far was testing the speed through a Trivia game. Sadly, I failed miserably at the Trivia Night with everything about Star wars. Prizes were Star Wars gift Items. I knew I had a chance when it came to raffle prizes.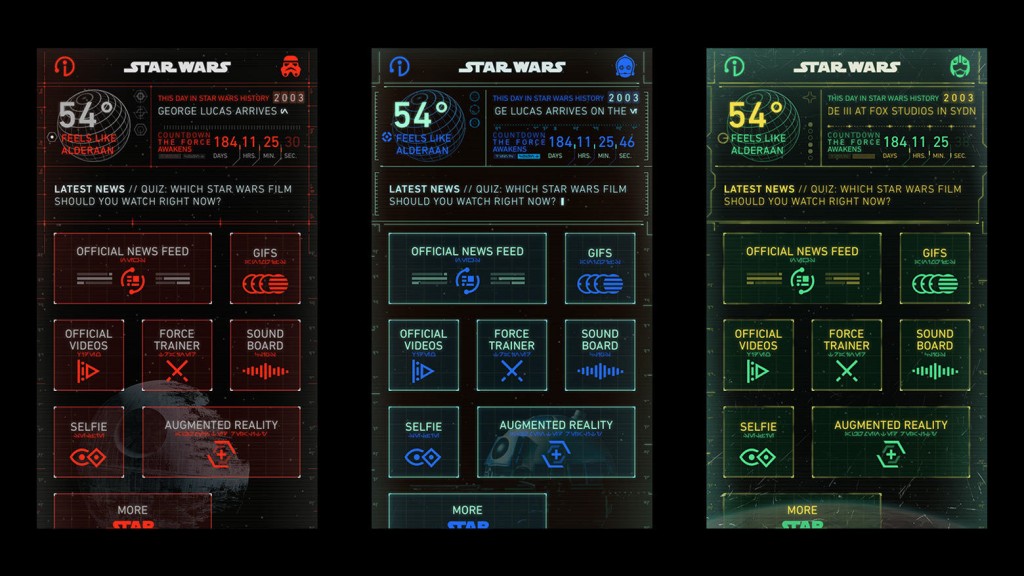 The good news is I actually won during the raffle…the Sphero BB-8 app-enabled Droid.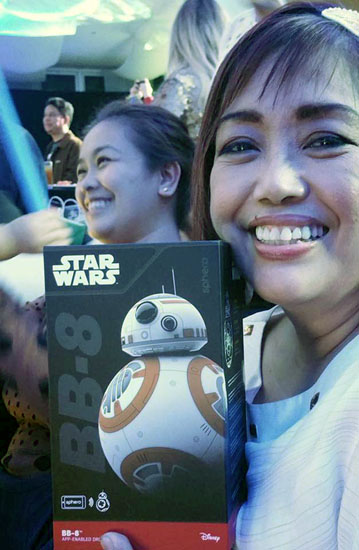 A Galactic Celebration
You too, can enjoy a Star Wars galactic celebration on December 12-13 . Globe will transform the Bonifacio High Street Central Amphitheater into a big Star Wars playground- from game booths, life-sized displays, to Star Wars themed fashion and retain items , up on display. The Globe Star Wars BGC Weekend is open to all Star Wars fans and onlookers alike for FREE.
Fans will also get a chance to win unique Star Wars collectibles with the Star Wars Everyday Promo. Major prizes include a Star Wars adventure in the USA, exclusive movie invites, Star Wars items and more. All you have to do is text FORCE <name/address> and send to 2363 for FREE. Customers can earn raffle entries by availing of any Globe or Tattoo promo or plan. Every 5 pesos is 1 raffle entry. Check out how to win more Star Wars premium items.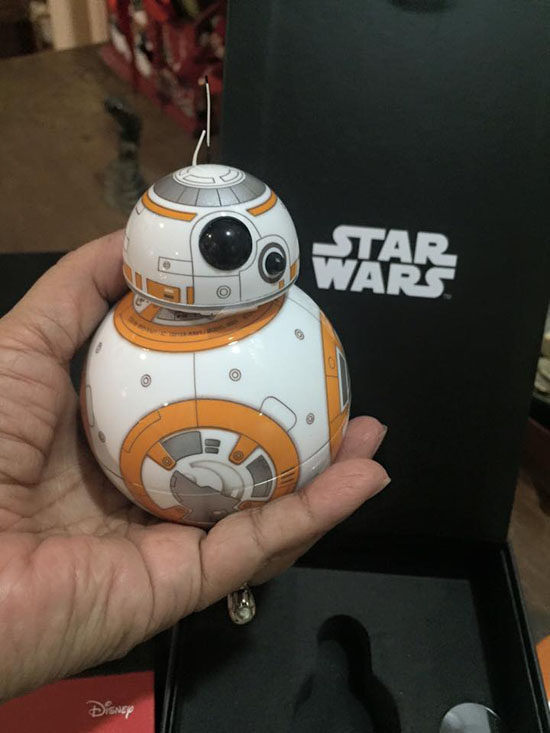 Meantime…The moment I got home, I played with my new toy or rather my cats played with my new toy.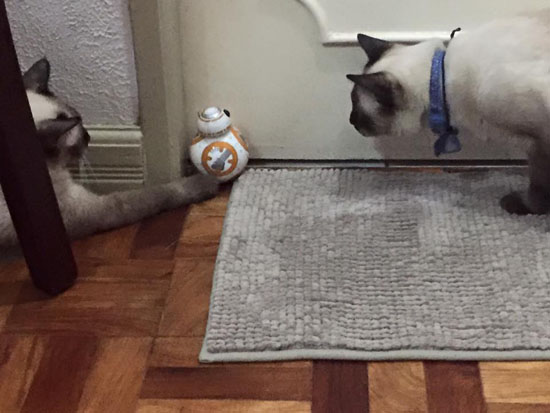 Watch this video: