We can believe what we choose. We are answerable for what we choose to believe. — Venerable John Henry Newman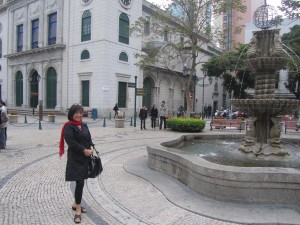 I am not ashamed to admit that I am not a devout Catholic. You can say, a Cafeteria Catholic. Ah, I can just imagine my dear departed dad worried about my eternal salvation. Is that what you call it? I believe in God, though. I pray and meditate a lot. Praying and meditating are ways to take care of my spirit and it is not necessarily connected to organized religion. I try to live a meaningful life by being of service to others. But I don't attend sunday mass except Christmas day or Easter Sunday. Does that make me a sinful person? I will let God be the judge.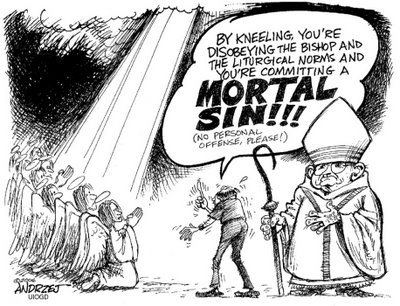 Photo Credit
I can't remember when my disillusionment with the Catholic Church started. My husband and I joined Couples for Christ in the nineties and politics within the system disbanded us when we needed each other most. Yes, politics. Then, I travelled with my then pre-teen girls during their choir tour to different churches in the USA and Canada. I loved the spontaneity of prayers in the Christian churches so unlike the rote praying in the Catholic Church. Some priests just don't have the gift to deliver inspirational homilies and reflections. I loved the fellowship and the community support groups. When I started looking for a room for my grief advocacy, Compassionate Friends in my parish church, they had no room to accommodate my ministry. Why would they care anyway? The Compassionate Friends is a non-denominational group. Greenhills Christian Fellowship took us in through my friend, Cathy for the past 4 years. Then came the Reproductive Health Bill 5043 which the Catholic Church opposed, of course despite rise in poverty and maternal deaths. Philippine Congress is supposed to be deliberating on its passage this week but it is postponed again. Are they afraid of the wrath of the Catholic Church and lose votes in the process?
Yes, politics.
I can go on and on why I choose to be a Cafeteria Catholic but my biggest peeve is the politics within the church itself. I met Father Robert Reyes of the Parokya sa Web for the first time last night. He is a Catholic priest known for his social and political activism. At the peak of his protest activities against the Arroyo's government, he was advised by the Catholic Church to take an indefinite leave. In short, he was told to shut up.
Yes, politics again.
No parish for the past 3 years yet he launched Parokya sa Web, the first virtual parish in the Philippines, where his reflections on daily Bible readings, his homily at Sunday masses, and inspirational messages are posted and shared with everybody. The idea of Parokya sa Web is to spread spirituality and reach out to the millions of Filipinos working in other parts of Asia, Europe, the Middle East, and the United States.
I really enjoyed talking to him about the Catholic church, the Reproductive Health Bill, my grief advocacy, his missionary work, including administering to sick and dying overseas Filipino workers (OFWs). Now, that is a Catholic priest I truly admire. Quite an energetic and positive guy who is not afraid to rock the boat, I am ready to work with him . I am sure you have heard of this controversial priest. Before meeting Father Robert, I thought he was really weird to be so "rebellious". I suspect many of his critics never met Fr. Robert and that they might feel differently if they did.
Reading Father Robert inspirational entries at his Parokya sa Web truly connects me to God. He is an excellent writer that applies biblical passages in an engaging format. His prayer for our country is a prayer we all seek.
"Renew our country, Lord. Rid us of selfish and corrupt leaders. Raise up only those who lead with pure hearts and wise minds. Amen."
I may not live by the rituals, the novenas and the rote praying but I know I can do my share within and outside the Catholic Church. These are exciting times in our country. God is constantly inviting us. I will be sensitive to the more important tasks that calls for action.
And you should meet Father Robert.
SIGN UP BELOW- Bloggers' Meet and Greet with Father Robert on September 21