I am fascinated with native Australian animals. I know this peculiarity has something to do with its location in the Southern hemisphere. The best place to see these animals is Healesville , well known for the Healesville Sanctuary, a nature park with hundreds of native Australian animals displayed in a semi-open natural setting. My daughter and I spent most of Sunday here at the park.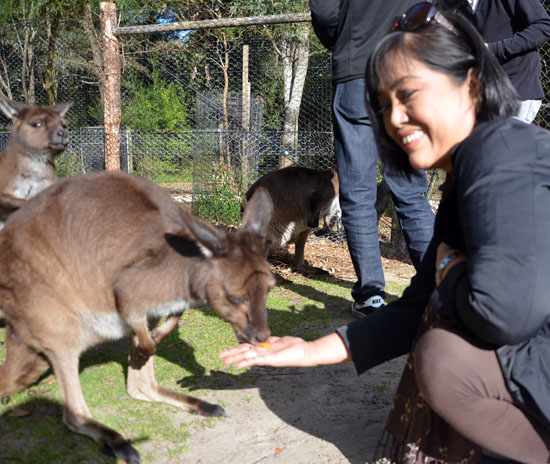 I adored the koala, the wallaby, the dingo and I even chilled with Josie, the kangaroo. There was a wombat but he was at the Healesville Health Centre for observation. Lucifer , the Tasmanian devil kept hiding but I managed to spot him towards the end of our sunday stroll.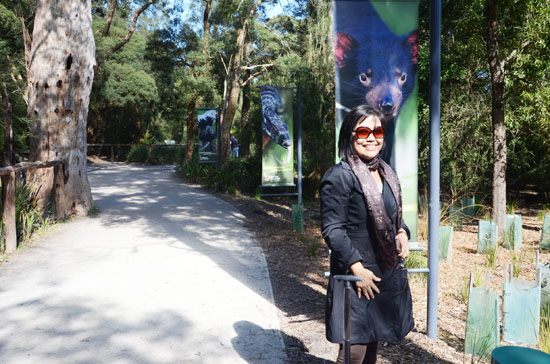 Much of what is now Healesville lies on the ancestral land of the Wurundjeri people.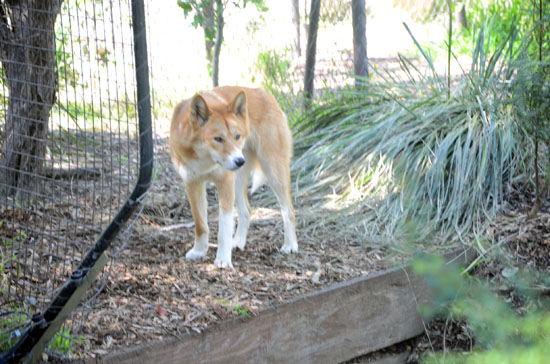 A dingo is fascinating. Is it a wolf or a dog? Dingoes have three basic forms of howling (moans, bark-howl, and snuffs) with at least 10 variations.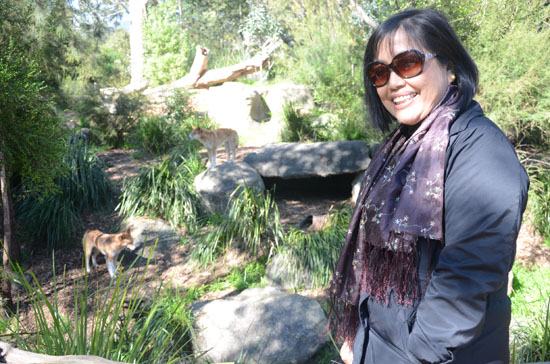 Watching a dingo. Villain or victim? Controversy has surrounded the Dingo in Australia but new research suggests that this iconic predator could be an ecological saviour and help to restore the natural order of the Australian bush.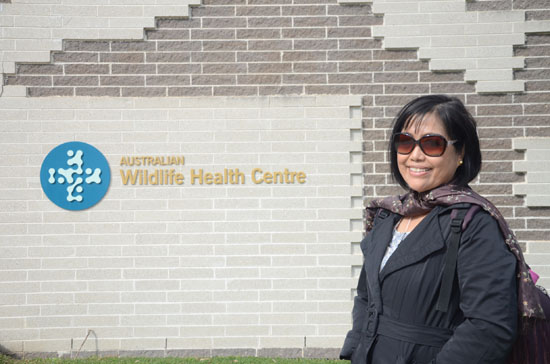 The Australian Wildlife Health Centre at Healesville Sanctuary treats sick and injured animals.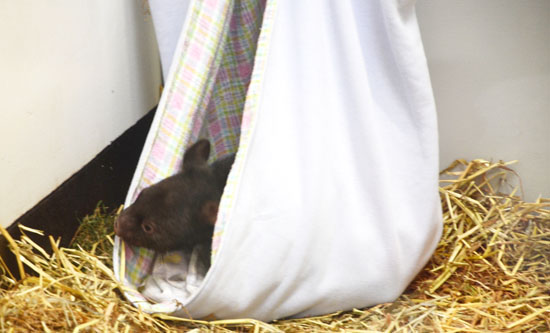 A wombat is being taken cared of at the centre. Aside from treatment to the sick animals, the centre provides vital veterinary support for Healesville Sanctuary's threatened species conservation programs, conducts cutting-edge wildlife conservation research, and is an important centre for wildlife disease surveillance.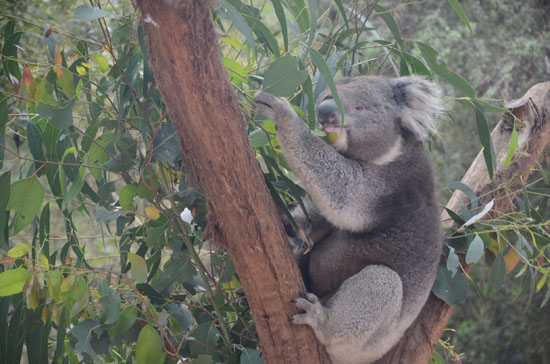 Watching the Koalas eating Eucalyptus is so enjoyable.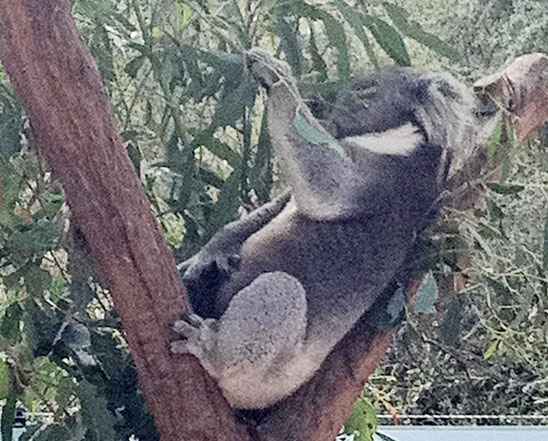 So cute to watch the koala recline and enjoy his meal of leaves from eucalyptus trees. There are about 750 species of eucalyptus but these cute koalas find 60 of them tasty to their palate.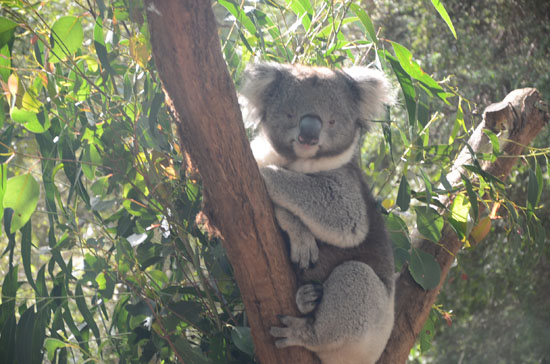 The Koala knows he is cute and stares at the ooglers so they can take a shot at him.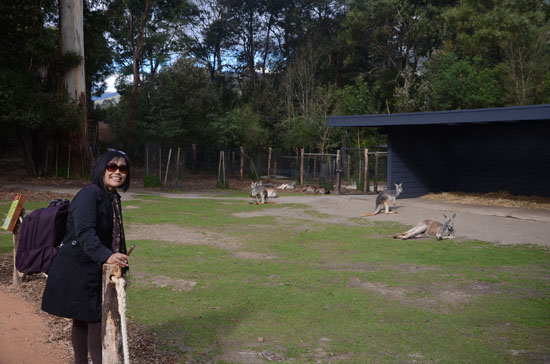 The highlight of the day was a magic moment with the red kangaroos where we are allowed to feed them. We are only allowed to feed the female red kangaroos because the males can be quite aggressive. They also have larger claws.
As I took photos of my daughter, Josie sniffs at my direction because I had carrots wrapped on my left hand. It wasn't my turn yet to feed them.
The kangaroo keeper briefed us on how to feed the kangaroos. The carrots should be placed flat on the palms and almost ground level. Crystal takes some carrots on my daughter's palm while Josie insists on the carrots still clenched on my hands.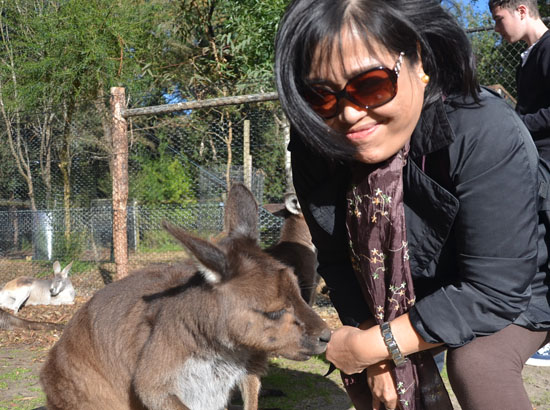 It is now my turn to feed Josie. I didn't realize how eager she was to eat carrots and points to my clenched hand.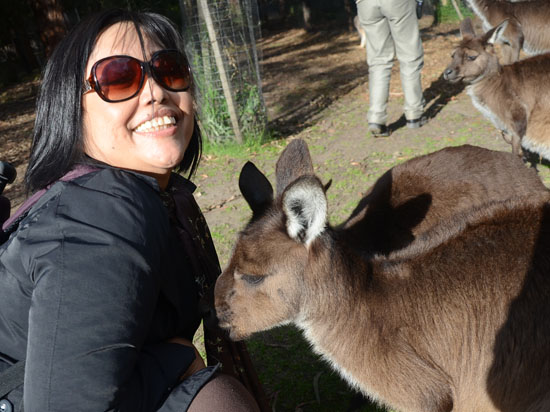 I didn't want to give all the carrots at once so I had them on my left hand. Josie insisted on getting all of them so sniffs at my hands which I had pressed against my chest.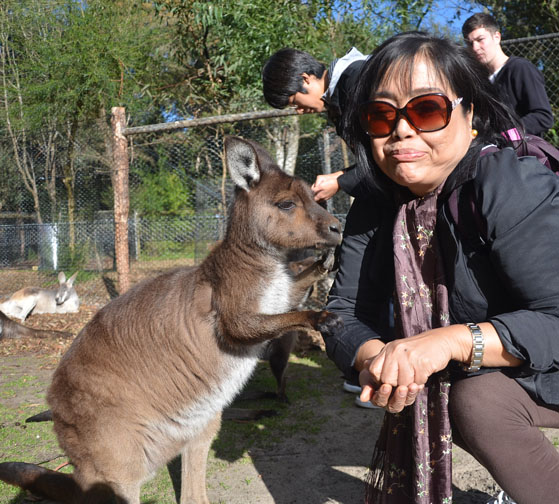 Ouch. I refuse to give the carrots all at once so she sort of claws off my hand.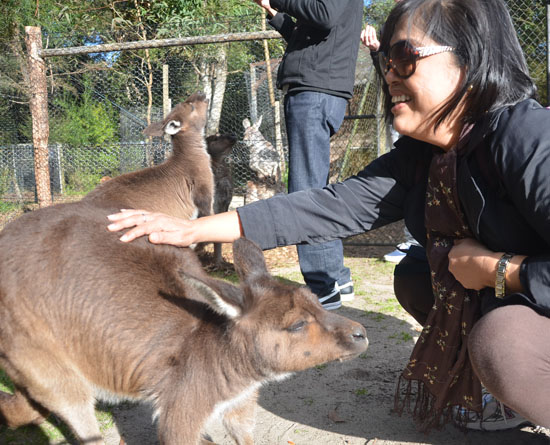 The keeper reminds us to pat the kangaroo at their back not on the head like we do with dogs. Next to cats, their fur are just as soft. Joise is the oldest kangaroo at 16 years old and is almost blind. Maybe that is why she goes by her sense of smell to badger me with food.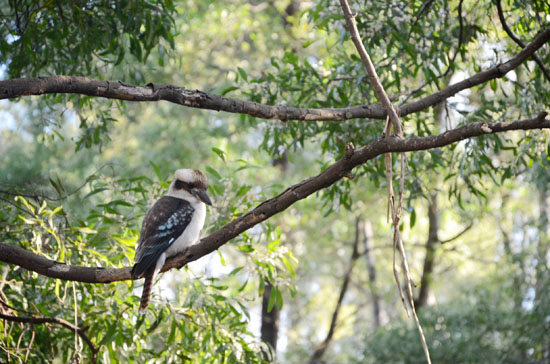 There are other native Australian birds which are just so lovely to watch.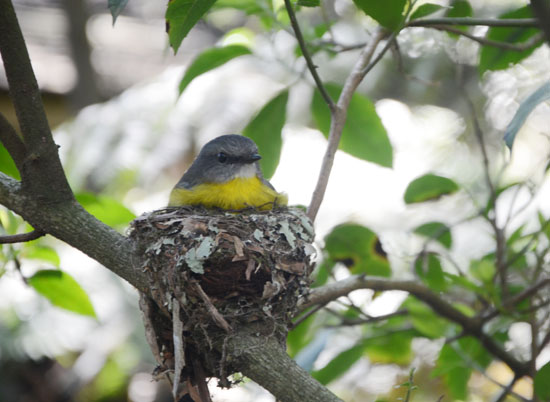 A yellow robin sitting comfortably on its nest.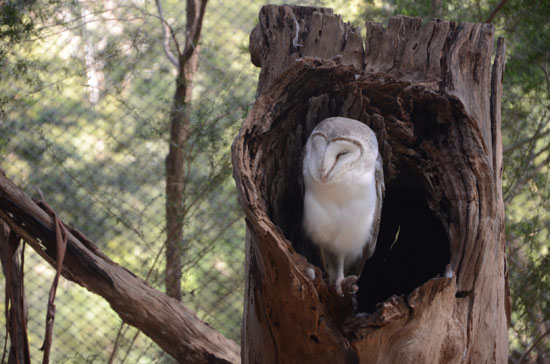 A barn owl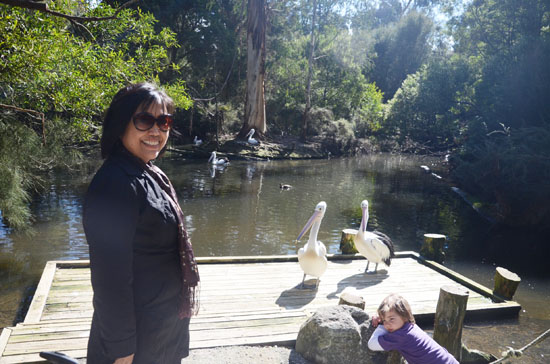 I think these are pelicans. There is a fishy smell in this lake.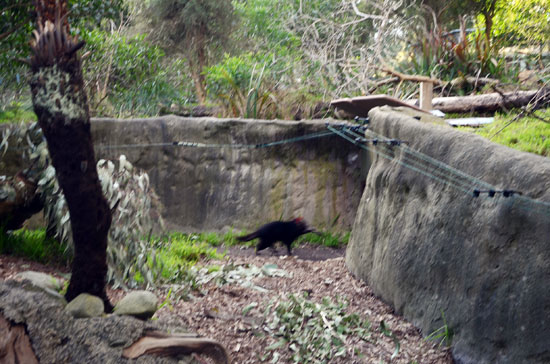 Lucifer, the Tasmanian devil is hard to take photos. He darts in and out. This iconic Australian animal is now under serious threat from the Devil Facial Tumour Disease, a fatal and contagious condition that is spreading through wild populations. Healesville Sanctuary is part of a breeding program to maintain a healthy population.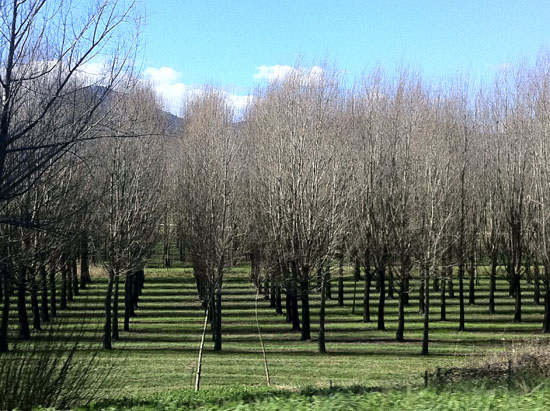 There is just so much to do at the Healsville sanctuary but it was a great learning experience to see them up close. A sunday stroll with Australian animals is best explored with little children. I loved watching their squeals of delight. I may not be with little kids but my adult daughter is quite an experience too especially since she knows more about animals than I do.
Most of the photos attributed to my daughter using the Nikon D7000. Some are from my iPhone