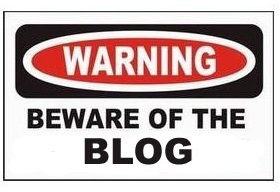 I just watched Korina Today's feature called "Beware of the Blog". I guess bloggers are a hot topic these days because of the phenomenon of Brian Gorrel's blog. The topic reminds me of a personal experience with two bloggers based on the questions and issues raised by Korina Sanchez as follows:
1. Bloggers are the columnist of the 20th century.
The guests believe that blogs are not reliable sources of information unless they come from respectable bloggers like Manolo Quezon. The question was then asked "What defines a respectable blogger?"
2. They define the difference between the legitimate and illegitimate blogger.
It's my first time to hear that there is a legitimate and illegitimate blogger. Korina introduced each guest as a legitimate blogger. A guest then defined the illegitimate blogger as one who has a fake identity.
I wonder if bloggers who never reveal their real names are defined as illegitimate bloggers. This reminds me of a blogger who hides behind a protected whois and once posted hateful entries against me and my daughter. Oh, someone reported that my monicker in mybloglog was used in the comments of Brian's blog. The blogger pretended to be me and started cursing Yuga. Nice try, your IP number won't match mine because you are not based in the Philippines.
Let's not forget about the US-based blogger (the friend of above blogger) who copied my daughter's entry then uploaded them to youtube with malicious subtitles. How very mature. That person also created a Twitter account with a twit that insinuated that my daughter should be reported to the National Bureau of Investigation (NBI). The same blogger accused me of being Lauren's ghost writer when she was 10 years old.
Will they ever be credible sources of information? I think not unless they come out of their cowardice and reveal who they really are.
But not all bloggers with a fake identity use their anonymity to sow animosity. Blog ni Inday is an example of a blog that brings cheer and a dose of endorphins.
3. Brian's audience is larger than a single newspaper's circulation. His blog raised some consciousness that blogs can be a viable medium.
This is an unusual phenomenon that might not happen again.
4. Giselle says that blogs are like social rods and used for social control. Like when one goes to parties " I shouldn't act this way or I might be blogged".
See, if you are quite vocal, someone might perceive it as an insult…Soon, they will dig dirt and throw it at your face. No matter how sincere you are, one can still get burned… Just like I mentioned in number 2, that blogger hasn't moved on. That's the price I pay when I am vocal about issues. But what kind of blogger am I if I don't form opinions on current events that affect our daily life? The irony is that the issue raised was about "Freedom of Speech" and I got attacked because I voiced a personal opinion. Tsk. Tsk.
5. The question on legalities was raised. Malice versus Truth and jurisdiction was also discussed.
I don't know if I heard it right but does Australia have an extradition treaty with the Philippines? Truth is not a defense in Philippine laws. Quoting my husband on the Philippine Libel Law…
For an imputation then to be libelous, the following requisites must concur: (a) it must be defamatory; (b) it must be malicious; (c) it must be given publicity; and (d) the victim must be identifiable.

If you call someone a scum-sucking, slimeball, swindling pimp, even if this is fairly accurate, and post it online, you may be sued for making libelous statements.

Defamatory words are those calculated to induce the hearers or readers to suppose and understand that that the person or persons against whom they were uttered were guilty of certain offenses, or are sufficient to impeach their honesty, virtue or reputation, or to hold the person or persons up to public ridicule. Philippine law also presumes every defamatory imputation to be malicious, even if true, if no good intention and justifiable motive for making it is shown (Article 254 of the Revised Penal Code). Malice exists when there
I believe "Beware of the blog" should not generalize blogs or bloggers. If one were to use "Beware", I'd like to refer it to the blogger whose has no other intent but to malign a person's reputation.
The title in itself reeks of sensationalism yet increases awareness of blogs as a powerful medium. There are so many diverse blogs out there. It is unfair to give TV exposure to just one particular blog as if all blogs are like that. I guess the TV just wants to ride on the hottest topic these day.
It is unfair to generalize the "Beware of the Blog" just because of one blog. You will see a number of these blogs once the nomination for the 2008 Philippine Blog Awards are open.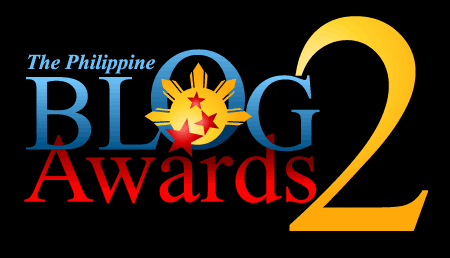 Read Juned's entry on Beware of the Blog? Caveat Lector!