My then nine year old daughter beamed at me, as she proudly held a certificate. I noted the top portion, "National Reading month" and as I scrawled to the bottom "Most number of books borrowed at the library". Aww, my daughter loved the library so much . It was practically her hangout. All my children are avid readers. I started them as early as six months old, through picture books. Every night before they slept, I hugged them all and read them a story every night. I read with different voices to make it seem like a play. I read children books from many publishers and told them to remember "The more that you read, the more things you will know. The more you learn, the more places you'll go."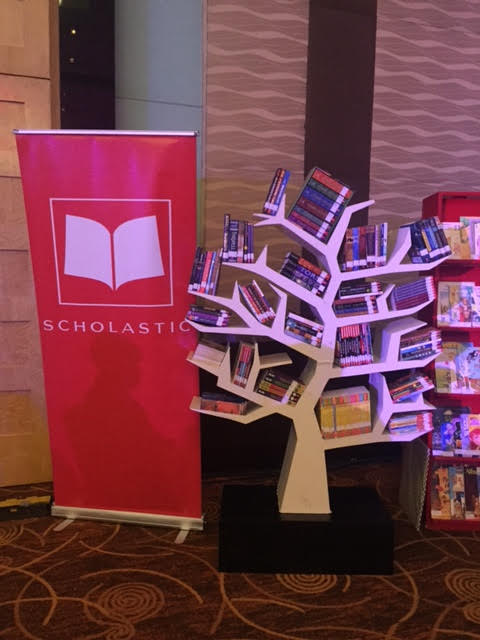 And so, that is how my children loved to read. They are now adults who have left our family abode and now soaring high in their respective careers. Reading is important to children . As a parent, you have the power to boost your children's learning potential simply by making books an integral part of their lives. I also see reading as a nurturing activity that will bring your kids closer together.  I loved that the school of my daughters also nurtured this love of reading.
It is just timely that Scholastic , the world's largest publisher and distributor of over 600 original titles annually , continues to purse various initiatives in its commitment to help build a nation of readers such as the Scholastic Literacy Pro and the Literacy Pro Library
Scholastic Literacy Pro is an online monitoring program which provides teachers with accurate and timely reports on their students' progress and performance, giving them research-based insights to make informed teaching and learning decisions. It also promotes the student's growth in reading by developing an individualized reading plan with corresponding teacher reports. It's three-pronged program is to create successful reads involved in the following action points: assess, inform, develop.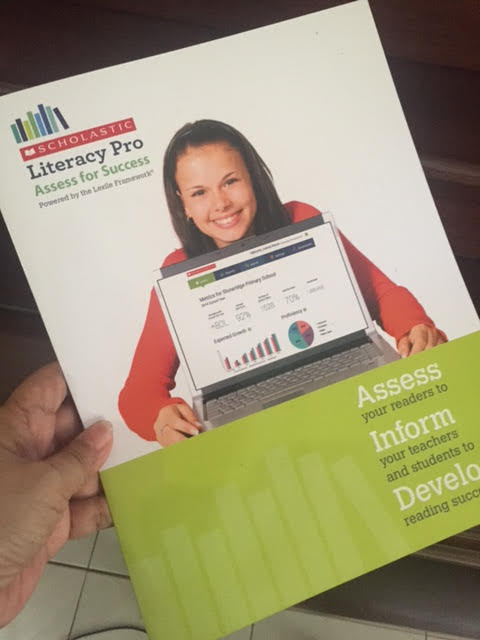 The Scholastic Literacy Pro Library is an ebook library which gives readers if different proficiency levels unlimited access to more than 650 fiction and non fiction ebooks.  There is a  guarantee of 150 new titles every three months and LitPro quizzes for titles. MGC New Life Academy in Bonifacio Global City and De La Salle-Zobel in Alabang are among the first educational institutions to implement this groundbreaking programs from Scholastic. More schools are scheduled to joined their ranks.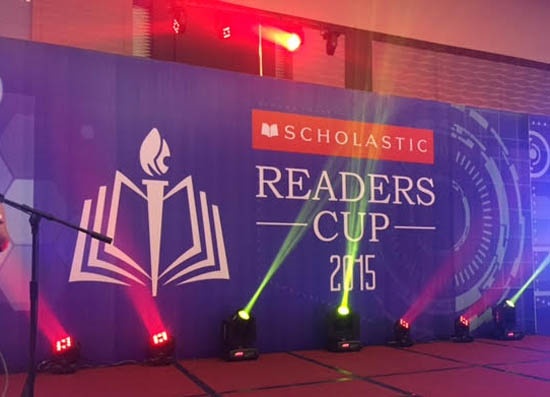 It takes unrelenting efforts to spread the advocacy of literacy to produce a nation that is globally competitive .  Our children should be able to attain a creative, analytical and educated mind that will open doors of endless possibilities. On August 12 2015, the second Scholastic Readers Cup was held to culminate the interschool competititon recognizing the exemplary efforts of educators , from teaches and librarians to principals and schools . This year, the Readers Cup was given to a number of educational institutions including SJ- Sto. Rosario Academy, OSJ- Holy Family Academy, St. Thomas Academy, Dr. Yanga's Colleges Inc., St, Paul College, Balayan, Iloilo Scholastic Academy, OSJ – Saint Joseph Institute, Saint Mary's Angels College of Valenzuela, OSJ- Saint James Academy , OSJ- Joseph Marello Institute, Sta Teresa College, Notre dame of Greater Manila, MGC New Life Academy and Falcon School.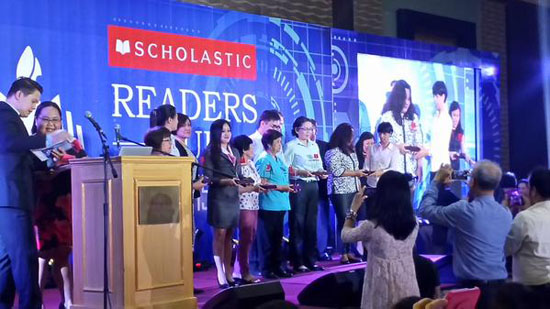 "Our teachers, librarians , principal and school administrators are doing a fine job at helping is raise a nation of readers, and we should all be grateful to them. The Scholastic Readers Cup is just one way of giving recognition to those noble educators. They are the real heroes in our quest  for a more globally competitive  Philippines." says Fritzie Salem-Cruz, General Manager of Scholastic in the Philippines.
Indeed, the home and school both provide the nurturing environment for building a nation of readers.