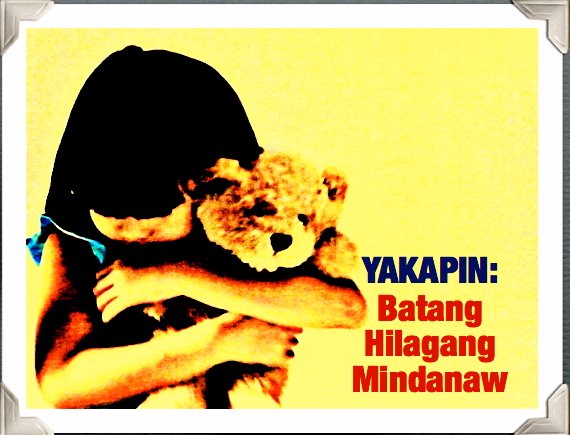 Think of one bear as one smile, one hug – one young life given joy and love this Christmas. Two thousand years ago, a child was (and is) the reason why we celebrate the most important holiday of the year." Cathy Babao
How can one even begin to comprehend the loss of lives now reaching 1400 dead and missing in Northern Mindanao due to Tropical Storm Sendong . Imagine the grim statistics:
1. At least 19,759 families or 108,130 persons are affected by the calamity according to the National Disaster Risk Response Management Council (NDRRMC).
2. UNICEF Philippines estimates that 43,000 children are affected by the calamity.
Residents were caught unaware as the floods rose rapidly at around 2 a.m. Saturday, while they were sleeping. Many of the victims were recovered in mud.
When you hear this kind of news, one begins to ask is there a silver lining to all this? It may not be apparent yet but silver lining for the TS Sendong victims is collecting stuffed toys for the children and toiletries for the women affected by the wrath of Typhoon Sendong.

You ask "not slippers, clothes, water?"..Yes they need all that too and I am sure everyone else is donating whatever they can. It's good to feel empathy, post, forward donation centers and contact numbers — but it's another thing to take action. The simplest would be to TEXT 2899 with the message RED (amount you wish to give 100, 200, 500, 1000) and the funds will go directly to Red Cross. There are a hundred ways to take action, and mine is collating credible sources of donation in kind and in cash.
My friend Cathy (my co-founder of our grief advocacy, The Compassionate Friends) shows another way through Yakapin: Batang Hilagang Mindanao (YBHM) . Let me explain first.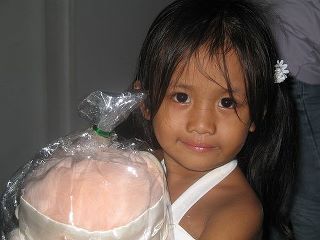 See, children in trauma experience a lot of nightmares. The power of a hug, or something that they can hug cannot be underestimated. I took part in Cathy's project five years ago when she initiated the "Thousand Bears for Bicol Project". It was also around Christmas time too. You cannot simply imagine the joy the children felt when they received these teddy bears.
Cathy contacted the Regional Missionaries of the Philippines -Northern Mindanao Region after she spotted a poignant poster of a father with his child on a friend's wall. She took that as her cue. Under their wing in Cagayan de Oro and Iligan are thousands of displaced women and children. This is Cathy's small way of helping out. This is something that she had done before which is to collect stuffed toys for the children in the evacuation centers and to put together toiletry kits for the women affected by Sendong.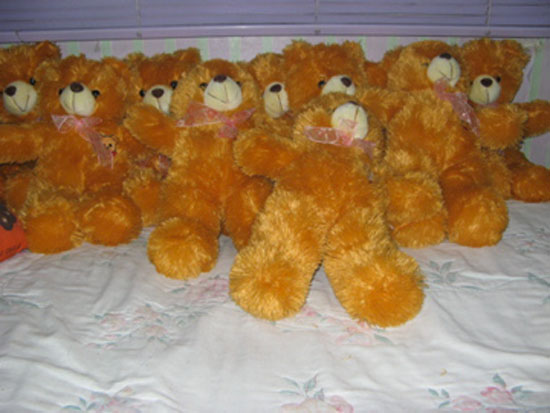 How to donate to the children
Here are the simple guidelines :
1. For stuffed toys please send clean, friendly looking toys (no pigs please, owing to cultural and religious sensitivities) in any size ideally, big enough for a child to hug.
2. For toiletry kits, each bag will contain the following items : toothbrush, tooth paste, soap, sanitary napkins (10 pcs), comb or brush, underwear (2 pcs) face towel, laundry soap — just the basics so the women can also take care of themselves as they take care of their children.
If you wish to help, please email her at [email protected]
Cathy plans to assemble the toys and goods throughout the holidays and deliver them to CDO just before the new year. She will need volunteers for drop off points in various parts of QC, San Juan, Pasig, Pasay, Makati, and Alabang. If you wish to volunteer your homes, establishments or offices as drop off points, please send me an email.
Please see a list of areas for drop-off here
Alabang – 12 Brentwood Street, Hillsborough, West Service Road, Alabang Look for Magding or JC
Greenhills : 33 Madison Street, North Greenhills, San Juan. Look for Ann or Shirley
Asuncion Berenguer, Inc. 3/f Homestudio Building, 63 Connecticut Street (same building as Homestudio, Torch resto and Bose) Northeast Greenhills . Please leave with guard and indicate ""Bears for YBHM"
Makati — The Citadel Inn, 5007 P. Burgos Street, Makati City c/o Andre Urbina
Marikina: 1 Ferdinand Marcos Street, Industrial Valley Subdivision, Marikina Leave with guard please indicate ""Bears for YBHM"
Paranaque — Johnson and Johnson, Edison Road, Paranaque City (Edison is street by Zuellig) Leave with guard, indicate ""Bears for YBHM"
14 C. Diamond Street. Greenheights Village Sucat Paranaqueque Look for Yaya Marlene
Quezon City: A-2 Dona Sotera, Pilarville Subd.,Quezon City c/o Dennis Mariano
41 Milkyway Drive, Blue Ridge B, Quezon City Look for Lily
C1C3 Narra Heights Condominium #28, Mariposa Street, Quezon City (near Camp Crame)
Eastwood area : Unit 5c Eastwood Lafayette Tower 3, Eastwood Avenue Libis Q.C (In front of Watsons, near Mcdonalds) Leave with guard indicate ""Bears for YBHM"
Let us all do our small share to help Northern Mindanao.
Every bear or stuffed toy that arrives matters because it counts towards making one more child happy. To share and to give is the true essence of the season.
A new and soft teddy bear costs about as much as a Starbucks frapuccino or a ticket to the cinema — a small price that will go a long way in bringing back hope and a smile into a child's life.
May you all be blessed to be a blessing to others.