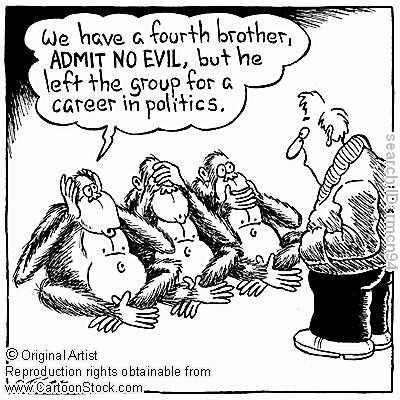 I had a falling out with two friends a year ago. It doesn't matter who they are. It started because I felt the need to confront them about their accusations on a certain issue
. But no, they refused confrontation and eventually distanced themselves from me.
I grew up in an environment where direct communication is important. I feel safe around direct, honest people. They speak their minds, and we know where we stand with them. The problem with non-confrontational people are they want us to speak in circles before getting to the point. Perhaps, I am not an acrobat of words but going straight to the point comes out rude and disrespectful to them.
Just recently, I met up with these friends. Funny how time heal wounds. Perhaps because I busied myself with pertinent matters instead of delving in those issues. Perhaps because I stopped gossip from entering my life. We talked animatedly as if nothing happened. Dedma? I think so.
Dedma is the attenuated form of the English words dead malice. Dead malice, in turn, is the literal translation of the Tagalog expression, patay malisya. It is conjugated thus: dedma, dinedma, dededmahin.
Source: Dedma 101
For the sake of diplomatic relations , I practice dedma. Is it being a hypocrite? Let's look at the definition of dedma
1) To completely ignore/feign ignorance of the existence/presence of someone/something.
2) To snub, reject, or toss in the trash.
3) To pretend deafness or blindness in order to escape a sticky situation.
Definition 1 is more appropriate to my case. There are occasions when the best way to deal with a problem is to pretend it doesn't exist. On such occasions the practical thing is to practice the art of dedma. I believe it is an effective tool when one wants to preserve family peace. I've always believed that we can't change people, places and our past but we can change our attitude. My attitude is to acknowledge that they will refuse confrontation or discussion but I will just learn to live with it.
Just the same, it helps if people are a bit more direct. Indirect people , people who are afraid to say who they are, what they want, and what they're feeling cannot really be trusted. We don't know what's ticking in their minds. They will somehow act out their truth even though they do not speak it. It may catch us all by surprise. Directness saves time and energy. It lets go of martyrdom and silly mind games. It creates respectful relationships.
It feels safe to be around direct honest people. But if not, practice dedma.
What about you? Did the art of dedma ever help you in a sticky situation?