I finished the Coursera Course on "Understanding Media by understanding Google". I am so glad I completed the course. For the last essay, Prof. Owen R. Youngman told us to write our thoughts on sharing our lives online.
The subtitle of Jeff Jarvis' most recent book Public Parts, which we did not read but whose contents are central to the online debate at The Economist, is "How sharing in the digital age improves the way we work and live."

In no more than 400 words, take a position on whether our decreasing anonymity online, and the increases in data collection and information sharing that accompany this decrease, either improves or damages 21st-century life.
These are my thoughts:
——
Our decreasing anonymity online, and the increases in data collection and information sharing that accompany this decrease, improves 21st-century life.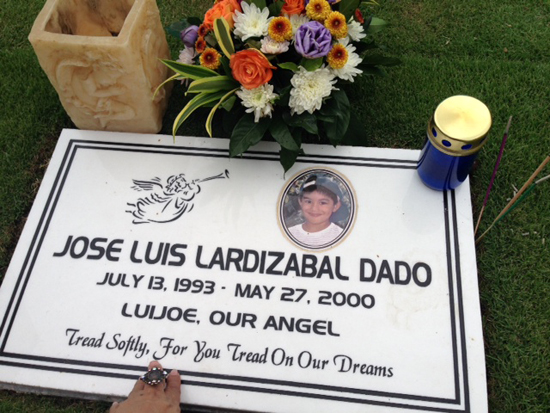 In 2000, I lost my precious six-year old son and my whole world collapsed. I was devastated for many years until I decided to  live a new normal  in 2005 and start The Compassionate Friends, a grief support group to bereaved parents. I didn't feel it was enough so I started a blog so other parents would discover it by using a search engine and search "grief support group in the Philippines".  Sharing the changes in my new life  were shown in my blog entries. I wanted to offer hope that there is a new normal after the loss of a child.  During our meetings, talking helped. As I gave comfort, I too found comfort.
Jeff Jarvis in Economist Debate on Social Networking  affirms the benefits of sharing. "Sharing is a social and generous act: it connects us, it establishes and improves relationships, it builds trust, it disarms strangers and stigmas, it fosters the wisdom of the crowd, it enables collaboration, and it empowers us to find, form and act as publics of our own making."
How did that lead to a better life? See, grief is taboo at least in our culture and through grief education, these bereaved parents were able to start living a new normal, a productive life even without their child around. Through the group, the bereaved parents decided to work towards a positive resolution of their grief , yet knowing that their child will always be with them in their hearts and in their minds.
Blogging also opened doors for me.  I soon received recognition and awards which provided more traffic to my grief support advocacy site and my blog. It is not easy sharing the depth of my sadness to strangers but I felt I was at the stage of my grief that I needed to offer hope that there is a life after a death of a child.
Sarah Perez in If The Government Can Access Our Facebook Data, What Happens When We Have Computers On Our Faces?, agrees that agrees that "by recording and sharing bits of ourselves and our lives, from the days of cave paintings to Instagram photos and now to the very number of steps we've taken and beats of our heart, we are somehow not as alone as we feel."
As I reach out to offer hope in my blog posts,  grief is no longer taboo.  Sharing not only gives us something to do with the energy of grief, but also establishes the continuity of memory and spirit of one who was so much a part of our lives. Life is so much better.