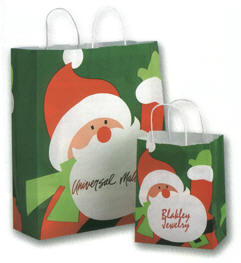 What a coincidence to bump in to two of my fellow Ateneo parents from ASPAC (Ateneo School Parents Council) at our favorite desktop publishing shop in the UP shopping center! All of us were there for desktop publishing request. Somehow, we all were involved with Christmas projects. Mine was a tarpulin job order request for the Compassionate Friends' 10th Worldwide Candle Light Project this coming December 10. My other friend had a feeding program. Rose showed me a wad of brochures for her latest project from Rotary Club, "Grant a Christmas Gift Wish" project. "Maybe you want to grant a wish of a less fortunate child?" I told her "you know I support projects like this."
"Just choose and sponsor a child for 200 pesos and the child's Christmas Gift wish will be granted"
There were so many children to choose. During my brief shadow grief moments ,when I miss my Luijoe, I tend to search for a 6 year old or 13 year old boy (Luijoe would have been 13 years old this year) . I feel that Luijoe lives in little boys too, protecting or guiding them. Maybe I imagine things or overreact to a situation. One time I was at the grocery with my husband. A bouncy 6 year old boy wearing white sando was all over the place. "Hmm gosh, he acts just like Luijoe". The cute boy who was running from the other end, suddenly stopped in front of me and gave me an impish smile. Looking at the adorable boy, I smiled at him but off he went romping around the next aisle. "sigh" I thought…maybe my angel lives in him. I shrugged it off.
My husband caught up with me a few minutes later. "A little boy just tugged at my shirt and handed me the car keys I dropped. I wasn't even aware that my keys fell off my pockets". I asked "was it a hyperactive boy with the white sando ?" My husband looked surprised "How did you know?" Holding my husband's hand, I told him the same boy stopped me on my tracks. Signs like these are very uplifting.
When Rose handed me the list, I took it as a sign from heaven, a sign from my son. As I looked over the photos and names of the children, I finally chose a 6 year old boy . His Christmas gift wish was a pair of rubber shoes. I told my friend that the boy might need a new set of clothes aside from the rubber shoes.
Rose added "I know this boy . Poor boy, he sleeps inside the cemetery. He's part of my feeding program."
I thought "How ironic. My boy is in a cemetery too. And this boy sleeps in a makeshift shack inside the cemetery?"
I got caught up with my thoughts.
Did I deliberately choose a boy similar to my child's age when he died? After the gift-giving, what will happen to this boy? Isn't it a coincidence I bumped into my friends yesterday?
The answers just came.
Coincidence, I don't think so. Ever since I sought for God's purpose in all my pain, God placed people in my life at the right moment for the right reason.
I was led to my friends because I was feeling sentimental when I decorated The Gingerbread Men cookies. They lifted my spirits with our small talk. I felt good about giving. It felt right to give. It is healthy giving because there are no feelings of guilt, shame, pity , obligation or superiority. I was led to the six year old boy.
Even if the wish of the boy is granted, the shoes or clothes won't last a year. Yet, a brief moment of happiness will live forever in his heart. The boy will have good memories to look back to.
Note: The "Grant a Christmas Gift Wish" is a project of the Rotary Club District Conference of d-3830 Rotary Spouses. Christmas Tree lighting for these kids wishes will be held at the Manila Hotel, on Friday, December 1 at 4:00 PM.