Christmas is most truly Christmas when we celebrate it by giving the light of love to those who need it most.– Ruth Carter Stapleton
Christmas lights always gives me that warm fuzzy feeling that glows inside for the entire season. It brings me so much joy. Childhood memories of twinkling lights and Christmas carols are enough to lift my spirits during the holiday season. Through the years that I lived in Pasig, the lights in the Meralco compound never fails to mesmerize me as the car passes by.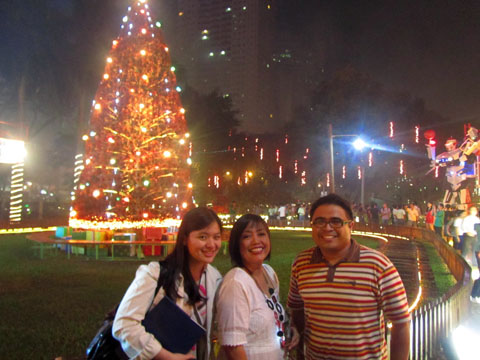 It never occurred to me that Meralco has been opening its gates to the public for a long time now, giving delight to kids from ages 1 to 92. Yes, not just young kids but kids at heart like me. I didn't have to think twice being invited together with other bloggers to witness the Christmas lighting tonight.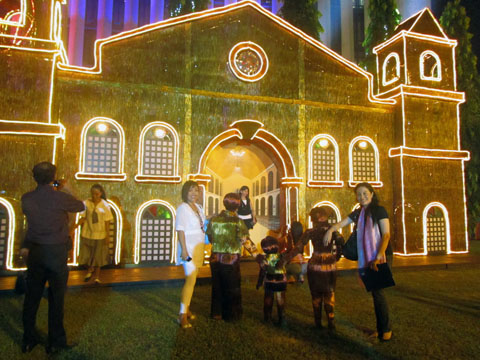 CEO Manny Pangilinan together with other very important guests marked the lighting event. For Meralco, lighting up their Ortigas compound symbolizes the light of Jesus Christ whose coming to the world brings joy and hope to the young and old.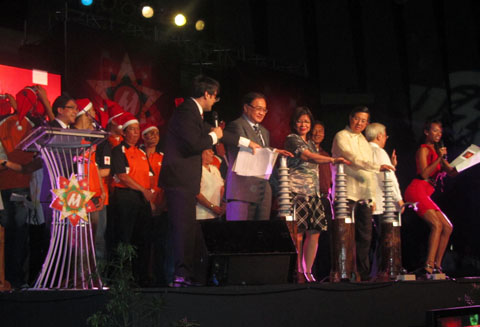 This year's campaign is about unity or pagkakaisa which calls for Meralco customers to unite and brighten up their homes and spread Christmas cheer to surrounding communities. We got introduced to one of their projects , the annual Maliwanag ang Pasko (MaP) Christmas decor and lighting campaign.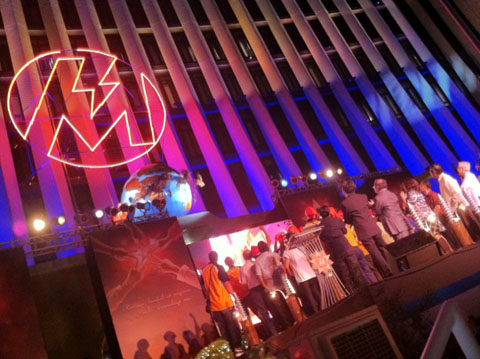 I didn't know what to expect really. I thought a Christmas tree will be lighted. Seeing them look up to the sky, I knew there was something more delightful happening. The lovely hues of the fireworks was just captivating. I happened to capture the pastel colors.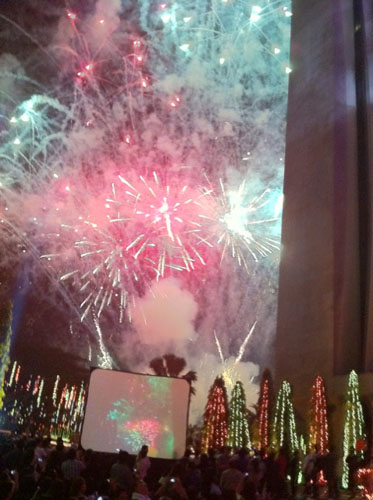 I was really eager to explore the Paskuhan Village because I was just drawn to the lights. I got to ride their life-sized electric toy train that kids and adults alike can ride. Beside the train is a candy-colored toy town where the kids explored the window openings for a photo shoot.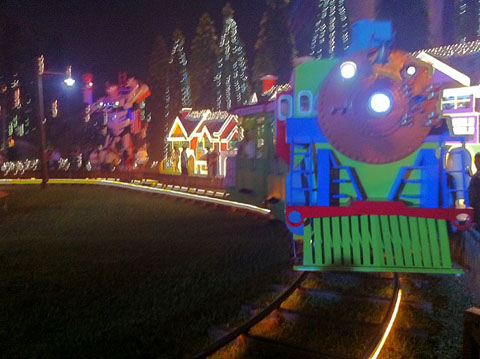 The giant replica of the Nativity belen is so beautiful and subdued with the lights that surrounded it. The belen is fashioned out of recycled copper wire which looks like a sculpture from afar.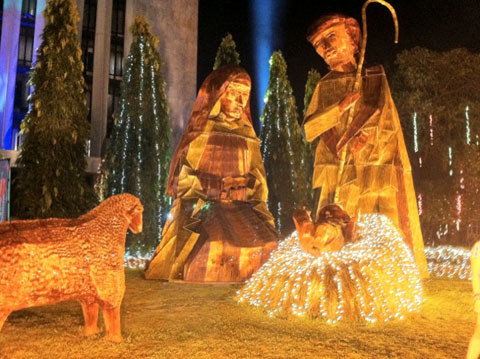 It was great that Meralco invited some children to this event. I am sure they were as delighted as I was. They have lined up outreach programs that will enable the company's officers and employees to share and talent with the children of Caritas Manila and the DSWD offices of Pasay and Pateros.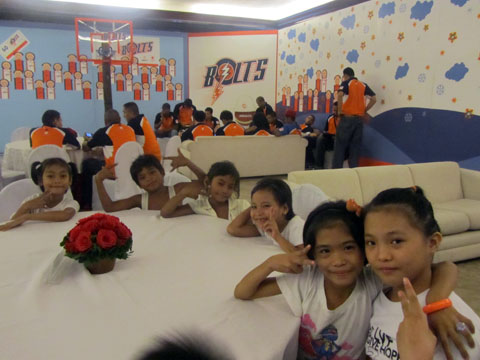 The kids will be treated to to an afternoon of fun, games, and gift-giving.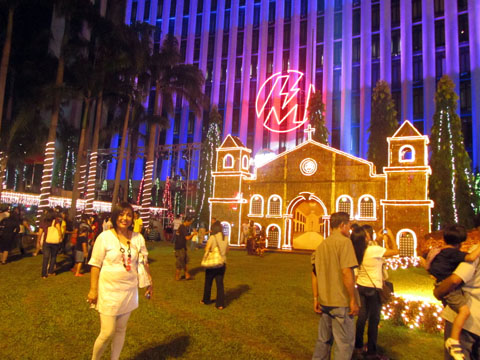 Just like these kids, I can be a child again at Christmas-time. The lights make my heart grew tender with warm childhood memories and love of my family. As long as I know in my heart what Christmas ought to be, Christmas is.
It is Christmas in the heart that puts Christmas in the air. ~W.T. Ellis