This was originally published at the Manila Times on August 26, 2018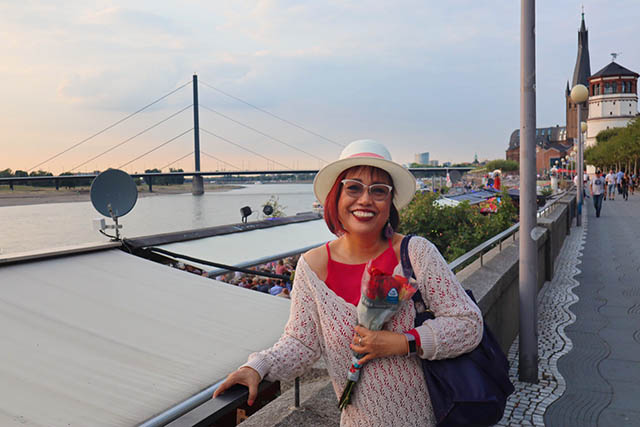 Travel is an adventure, I thought. However, when I had an eye-opening experience of a cancelled flight followed by a boarding delay of several hours, I could best describe it as "Noemi's Chaotic Adventure". The Ninoy Aquino International Airport (NAIA) runway closure due to Xiamen Air flight MF 8667's crash landing exposed major weaknesses in NAIA's operations. NAIA has four terminals but it could only use two runways, one plane at a time. Its closure led to the cancellation of several flights, leaving thousands of passengers stranded at the NAIA terminals or various airports around the world. I was one of those stranded, irate passengers. My "tale of inconvenience" from the flight cancellation and delays is not as bad as the stories of my fellow travelers on Cathay Pacific flight CX 902 bound for Amsterdam Schiphol, originally scheduled for August 17, 2018.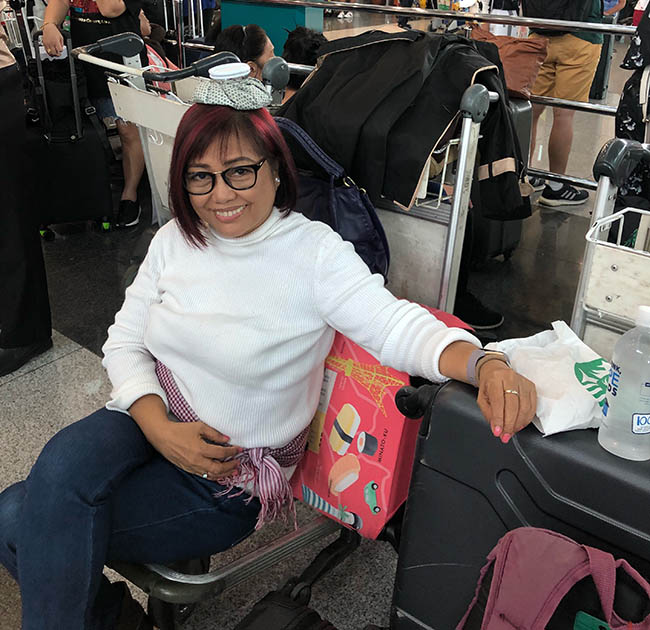 My plans covered traveling with my sister and visiting my daughter in Europe, complete with train tickets and accommodations. When NAIA announced on its Twitter account that the runway would open at 12 noon but eventually moved the schedule to 4:00 pm of August 17, I felt optimistic that I could still leave on time at 8:00 pm. The Twitter account of Cathay Pacific, including the flight status in its app, didn't update the passengers of status changes. I arrived at Terminal 3 before 4 p.m. only to hear another announcement that the runway would reopen at 7 p.m.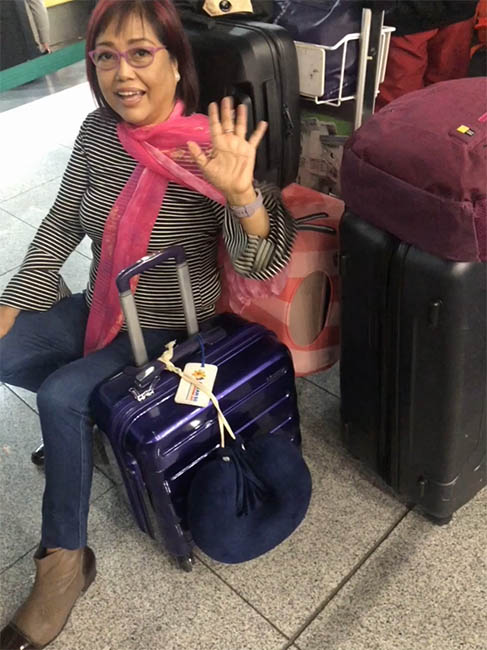 This 7 p.m. timetable was moved to 5 a.m. on August 18. Bad weather conditions or pilot error could have caused Xiamen Air flight MF 8667 to crash-land at NAIA Terminal 1's runway. This is an issue that needs a separate investigation. Miguel, a Twitter user, questioned NAIA: "What were the bases of their previous announcements? The fact that the runway opening has been postponed so many times in the last 24 hours simply meant that NAIA management had no plans in place with no knowledge of what they are doing!"
What annoyed me is that NAIA didn't seem to have a crisis plan to remove the 43-ton Chinese aircraft that was stuck on the runway. NAIA thought it could remove the Xiamen plane with their equipment — but the soil was too soft. Crisis management covers any plane stuck in the mud or concrete runway.
While re-booking on the same flight for the next day had no extra charge, the Grab car ride back home took another three hours. What about the passengers who came from the provinces? Did they have accommodations? I enabled account notification for the @MIAAGovPH and @cathaypacific to alert me of any updates. Sure enough, it alerted me that the 5 a.m. departure was changed to 12 noon. I also observed that many social media-savvy passengers openly complained to whoever would listen on their Facebook or Twitter accounts. Searching for #NAIA horror stories were enough to make me appreciate that I would only have to miss one day of my European vacation, or so I thought.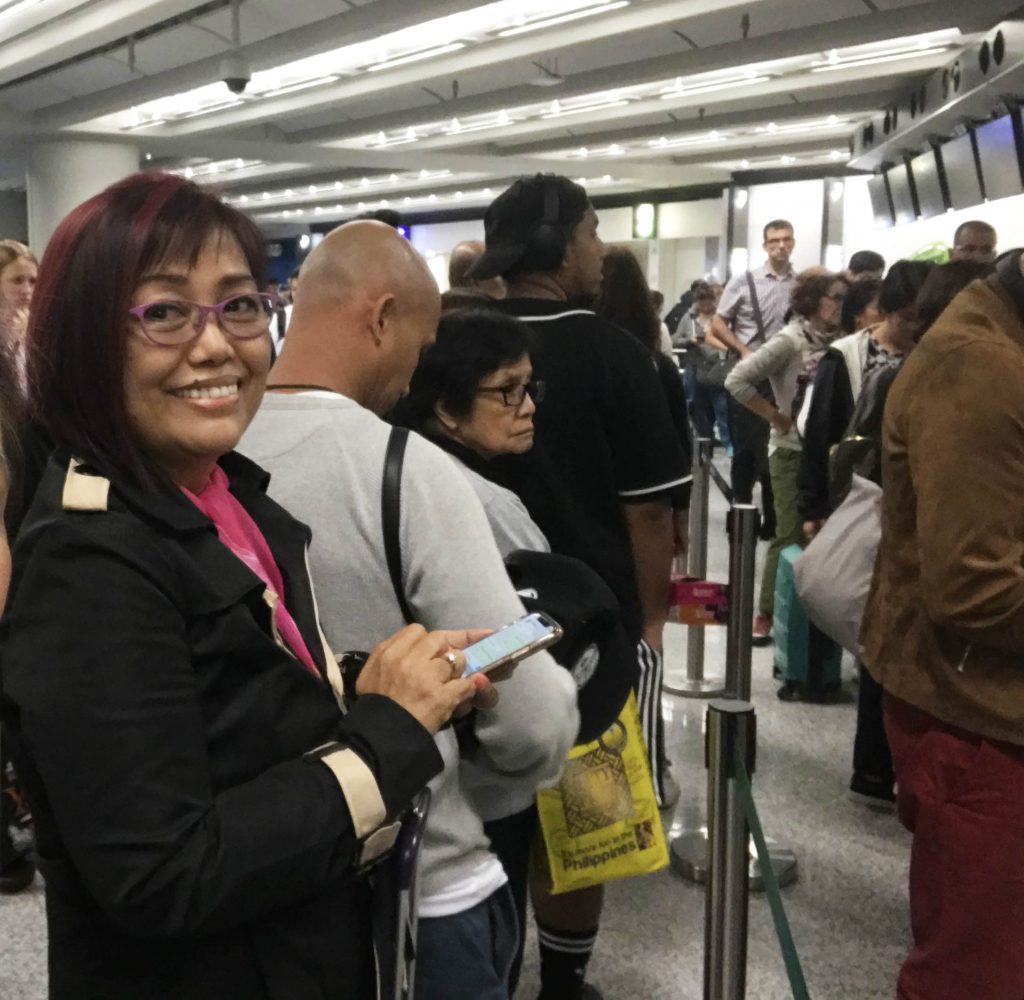 After three hours of queuing at the Cathay Pacific counter, I finally got to check in. I hoped that the plane would leave on time so I could catch my connecting flight in Hongkong but someone told me that there was a long queue of planes trying to land at NAIA. I confirmed that there were planes going around in circles above the NAIA terminal from the Flight Aware app, a flight tracker and flight status app.
When I arrived at 3:30 a.m. on August 19 at the Hong Kong International Airport, I made my way to the Transfer Desk. Majority of the passengers in our flight had to re-book their connecting flights. A seaman had to return to the Philippines because his ship would have left by the time he arrived at his destination. A woman in a wheelchair lamented that she missed her group bound for Madrid. My sister and I could not get another flight to Amsterdam until 21 hours later.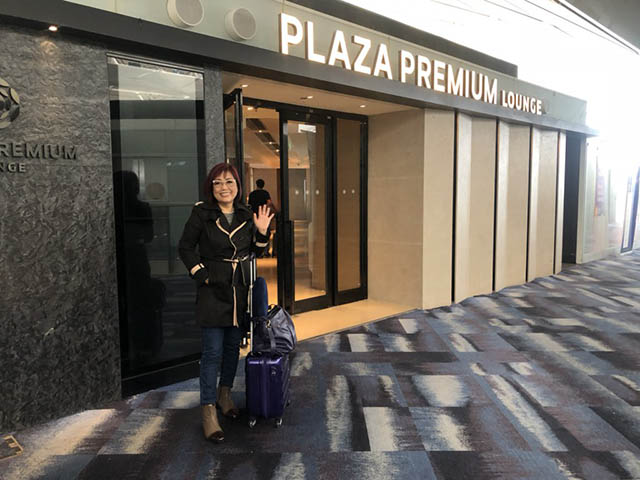 Cathay Pacific did not want to compensate me with lounge access but instead provided HK$450 meal vouchers. The customer service representative at the counter said it was Manila's fault. While the meal vouchers were useful, a place to take a nap other than public seats was an immediate need. Fortunately, I had two memberships with access to airport lounges: Dragon Pass (given to Citibank Premiere Miles cardholders) and Priority Pass. The latter was more useful because the former did not reflect my credit card purchases. In the airport lounge, I took a nap, had my shower, and ate buffet meals.
Lounge access is an added cost, including non-refundable expenses such as paid accommodations and train tickets. Will I ever recover some of these expenses? A quick look at my travel insurance, a requirement for a Schengen visa, did not look promising for flight cancellation and delays because "causes of delays" only covered: (1) delay caused by severe weather conditions; (2) delay due to strike or other job action by employees of the airline on which the insured is scheduled to travel; and (3) delay caused by the equipment failure of the aircraft on which the insured is scheduled to travel.
This is my woeful story about how it took almost three days to reach my destination. How will other passengers who missed work, events, and vacation plans recover from lost income or opportunity? Will Xiamen Airlines pay for the damages? Should our airline have been more helpful? Should NAIA also take responsibility? Will the travel insurance company cover the NAIA runway closure as a cause of delay or cancellation?
"This incident served as an eye-opener — a reminder for us to take a second look at the processes, procedures, and protocols of concerned agencies, as well as airlines, so that we may all improve in the future," Transportation Secretary Arthur Tugade said in a statement after the NAIA runway was reopened after a 36-hour closure.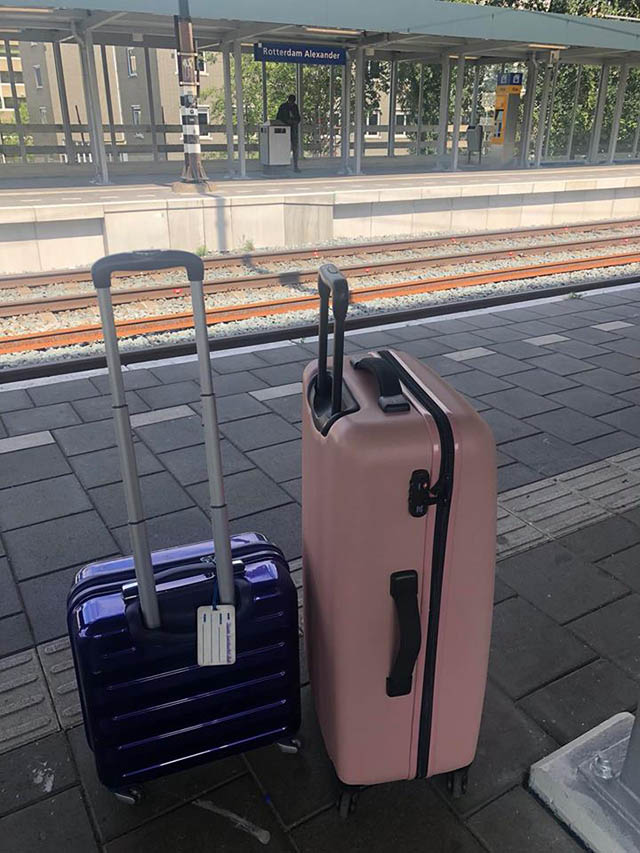 This "incident", the term authorities will describe my chaotic adventure, is an eye-opener for everyone. These people-in-the-know possibly followed an agreed-upon process that would protect NAIA and the airlines from costly litigation. The government owes it to every passenger to make sure that "this case of chaos" does not happen again. Don't allow the "Xiamen crash landing" to become a standard in NAIA crisis management.