The article, 16 essentials smartphone apps for travel was originally published at the Manila Times.
During the Ninoy Aquino International Airport (NAIA) chaos, I had to rely on smartphone apps to make changes in my itinerary, check for airline status or help myself get comfortable while being stranded in an airport. I keep only a bare minimum of apps which have been helpful in my travels. These apps may also be useful in planning for your next trip.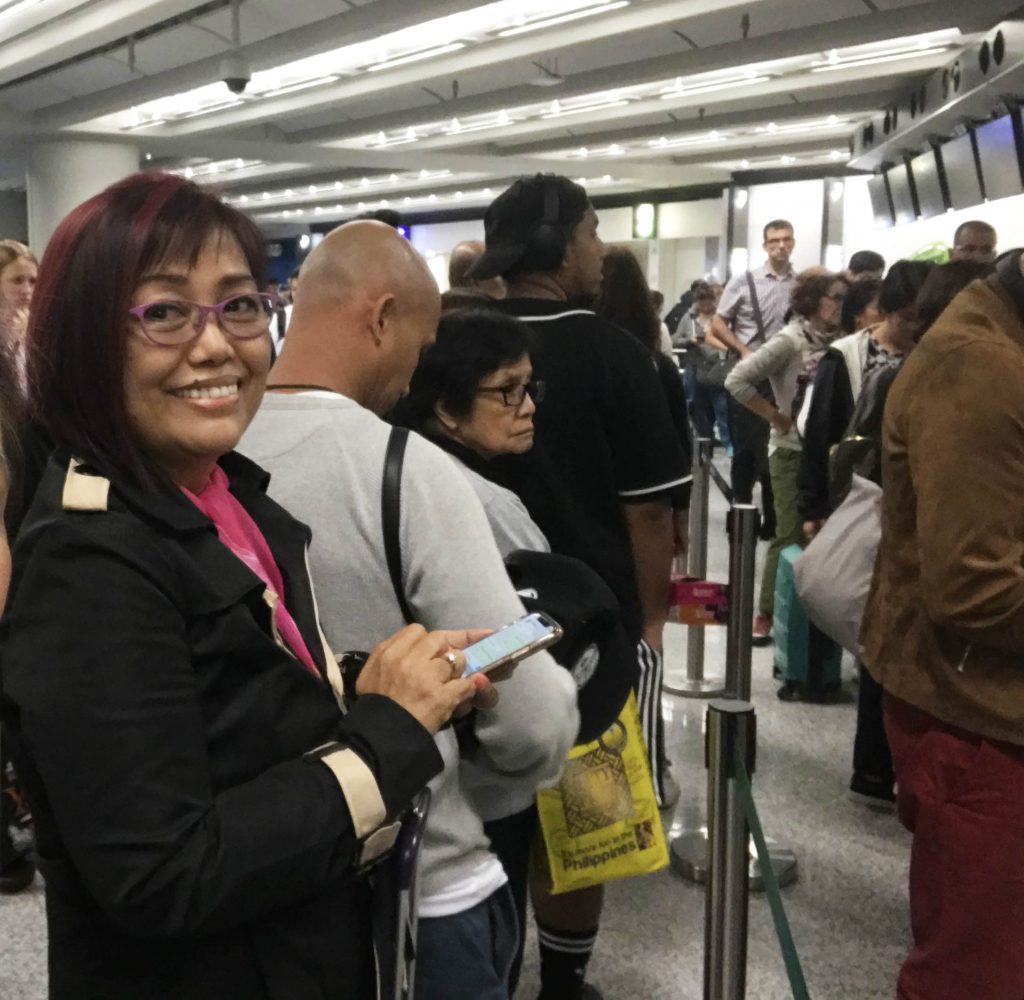 1. Google Trips
Google Trips is like your "all in one" travel assistant because your plans and essential information are organized in one place, making it available even when you're offline. Google bases the activity suggestions on your current location, travel reservations, flight details, tour itineraries and other information available in your emails from Gmail.
2. Booking.com
I use Booking.com, Expedia.com, and Airbnb.com when booking for accommodations, comparing prices or deals. Booking.com is my preferred app because some reservations do not require a deposit until a few days before the reserved date. I use Airbnb when I book for the family because some hotel rooms can't accommodate over three family members.
3. Hopper
I normally purchase airline tickets directly from the company's website because there is no significant price difference from online travel booking websites. Since my schedule has gone haywire, I am now checking Hopper which allows one to book flights and accommodations. The app even advises you if it's good to purchase now or to wait. It informs or notifies you the dates when it's likely cheapest to fly.
4. Google Maps
Google Maps are so useful when commuting abroad. One needs an internet connection to search transit directions using this app. Plan before you leave for the transit stops. You can find the list of train and bus departures from certain locations by selecting "transit" as the mode of transportation. Type "OK maps" on Google Maps to get an offline map of any location.
5. Priority Pass
Priority Pass allows you access to airport lounges worldwide. Your credit card company gives this to you or you can subscribe independently. Priority Pass proved useful when I had a 21-hour layover at the Hong Kong International Airport. With a membership card, lounge prices are discounted at half the regular rates. I could sleep on a comfortable lounge chair, get a quick shower, charge my gadgets, and enjoy a sumptuous buffet breakfast and lunch.
If you don't have a membership card, there is LoungeBuddy for iOS where one can get a list of lounge locations, which you can access for free or for a onetime fee.
6. Flight Aware
Flight Aware allows you to track real-time flight status and tracking maps of any commercial airline anywhere in the world. One can view flights, which have been re-routed to a different terminal or airport. If you check a location, you can view the air traffic.
7. Flio
Before I encountered Flio, I downloaded a lot of multiple airport-related apps. The Flio provides you with a map, a boarding pass scanner, and directions to shuttle buses and booking options. It also allows you to receive updates about boarding times, gate changes and delays.
8. Trip Advisor
I take the reviews of a tourist attraction or accommodations in TripAdvisor with a grain of salt. Positive or negative comments are usually subjective but at least you can manage your expectations.
The Lonely Planet Guides have always been a good resource for travelers even before the days of the internet or travel apps. One can download a city guide for offline use.
10. Google Translate
Google Translate converts words, phrases, and short sentences from one language to another. There are so many features. The "Instant Camera" translation allows you to use your camera to translate text instantly in 38 languages.
11. Air Help
This app may come in handy if your international trip is cancelled, delayed, or overbooked. The laws differ based on where you're flying. The thing is my airline was not directly at fault so this may not apply to my situation or the others affected by the NAIA chaos caused by the Xiamen Airlines' crash landing last August 17, 2018.
12. AccuWeather
AccuWeather is great for planning since it features 15-day forecast summaries, 5-day forecasts, and an accurate, minute-by-minute weather forecast for the next two hours with MinuteCast.
13. Coins.ph mobile wallet
An SMS about a temporary deactivation for outgoing services reached me at the airport because I forgot to pay my bill. I could pay from my online banking website but it would take 24 hours for to reflect the payment. Fortunately, I had pesos in my Coins.ph wallet and access to public WIFI. The payment center is linked to the Bayad Center. Within minutes, I received another SMS that my payment was received and 15 minutes later, my line was reconnected. You can pay 80-plus service providers through this app.
14. XE converter
XE is your go-to currency app that provides you with the mid-market rate, thus acting as a benchmark to foreign exchange rate providers.
15. Splitwise
If travelling with friends, the Splitwise app makes it easier to calculate shared expenses. The app keeps a running total over time so you can pay each other back in one big payment instead of a bunch of small ones.
16. Skype
With the number of messenger apps, communication is faster. However, when I need to call the mobile or landline number of any customer support, a Skype credit or subscription is useful. Some Skype subscriptions allow you to text any mobile phone worldwide. The downside is that the recipient can't text you back on Skype but on your mobile number.
The best apps for travel are the ones that give you convenience: real-time information, advice, insights, and warnings. Downloading the right apps will make your travel experience less stressful, smoother, and enjoyable. Bon Voyage!