By Richard Leo Ramos as originally posted at the Philippine Online Chronicles.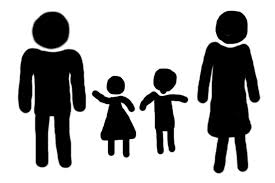 For many Filipinos, parents are seen with a somewhat confusing dichotomy: while they are, short of one's life partner, the most beloved of people in one's life, they can also be the ones who can embarrass you the most, or be the ones that you would practically consider as your worst enemies – if they weren't your parents.
Now, most people would probably argue: isn't that similar to how parents are viewed everywhere else? Well, the truth is, Pinoy parents tend to have their own ways of doing things – things that we may not necessarily agree with, until we become parents ourselves.
Working for your education
Pinoy parents are, by nature, obsessed with making sure their kids graduate. However, this can take on many aspects, depending on the type of parent you have.
For some, it is a matter of tradition. You have those parents who want you to take up a course that – for them – will be stable. Thus, we see many people getting management degrees, and, in the recent past, nursing courses (to take advantage of the perceived need for Filipino nurses abroad). This is probably taken from the Chinese part of our heritage, where the immediate idea is that we should have the best tools for success – in this case, having the right education. Now, this sometimes works to great effect, particularly if the parents or many family members are well-known for being influential in a particular aspect of business. However, this can also cause the most amount of angst, particularly if the child's natural inclinations tend to be very different from the "right education" as the parents see it.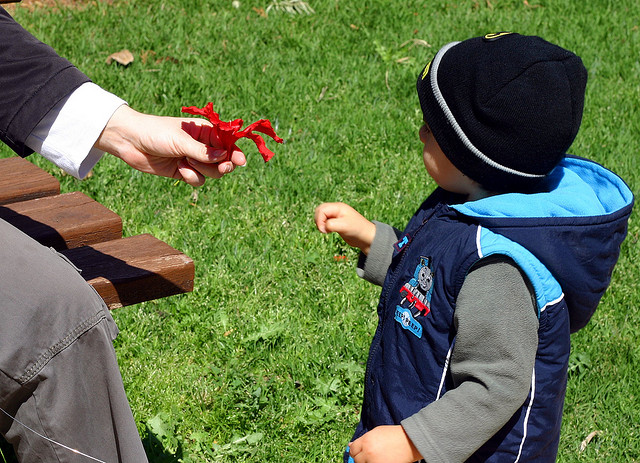 Still, that hasn't stopped Pinoy parents from working to the bone so that their children can afford to have an education that they think will be the best for their children. In fact, for many families from the lower social and economical classes, the idea of education as the inheritance holds sway.
Love it or leave it, Pinoy parents will do practically everything in their power to make sure their children will have the best education they can get.
Tough love and being spoiled – at the same time
Pinoy parents have somehow mastered the art of giving both tough love, while at the same time allowing their children to enjoy moments when they are indulged. Of course, the degree of both sides depends on many things. For example, some parents are, by nature, very strict. However, they will indulge their children on reasonable requests – if they have done something right. For others, they give their children what looks to be a very pampered lifestyle (depending on their financial capability), but with the understanding that they should also work hard to be worthy of it.
However polar those two ideas are, the fact is, both ideas rely on one thing: the way that Pinoy parents treat their children seems to revolve around a reward system for doing well. Even the most permissive and liberal Pinoy parent will always have "something else" or "something better" when their children do well.
On the good side, this parenting style can teach children that they should work hard for what they want. On the other hand, it can also horribly backfire, by also teaching them to be more materialistic and needy. It really depends on what the parents show as their values, while at the same time it also depends on what the rewards are.
In the worst-case scenario, this idea of a reward system can even be twisted such that the child will end up acting out on default, just so they can always get something to "keep them in line."
Is this a good idea or not? Well, that depends on the execution of the idea, and how it works on the children. Needless to say, there is no way to find out, really – until the children grow up.
"You'll take care of me when I get old!"
Before we hear all sorts of negative reactions to the title of this article section, let's be honest. Many parents do have it in the back of their heads that their children will be the ones to help them in their old age. However, the big difference here is that how their children will help varies for each family. In my family's case, my parents – my father, specifically – do not expect us to take care of their major financial needs. In fact, they don't want us to worry too much about them. Yes, they do ask for some expensive gifts every now and then for their birthdays or for Christmas, but their living expenses are all their own. I know that this can be a sharp difference compared to other families, since in my partner's case, the parents are usually helped out by the children, in that the children share in living expenses such as utilities and groceries. In the case of larger families, the older children are even expected to take care of the younger children's tuition expenses and other such things, particularly if the parents are already near retirement age.
Some children, as expected, do not react well to this implied situation, but in truth, there should be no problem. After all, they're your parents! Pinoy parents also inculcate the idea of the young taking care of their elders not because of self-preservation, but simply because it's the right thing to do.
The "final word"
One very Pinoy trait when it comes to parenting is the "final word," (isang huling salita). This simply means that at some point, once the term has been invoked, the parent's orders or ruling on something is considered law. Yes, some children can still appeal, but short of solid evidence, a cute presentation, and a lot of cariño, the parent's word will remain law.
This parental finality is probably a very good idea to implement, particularly if the parent follows a more liberal way of bringing up their children. It probably won't be as effective for stricter parents because, well, in their case, everything is with finality.
Why are Pinoy parents so bipolar in the way they approach parenting?
Pinoy parents, much like the influencing cultures in the Philippines, are a mix of East and West. Because of this, they embody some very traditional ideas, while at the same time trying to keep up "with the times" and give their children a more liberal background. Sometimes it works out, and sometimes it doesn't. However, one thing is for sure: Pinoy parents always want what is best for their children. It's just that when it comes to execution, your mileage may vary.
"Parenting," by Leonid Mamchenkov c/o Flickr.com