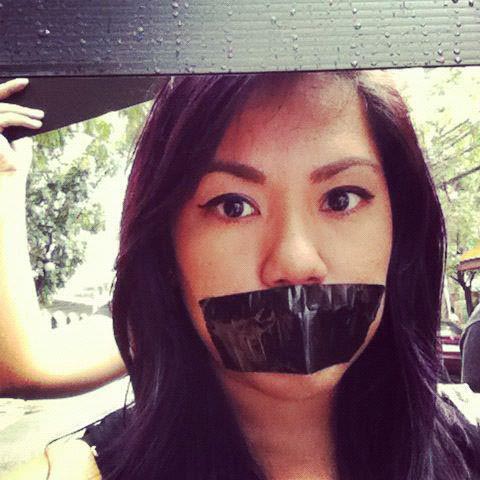 "The black tapes on our mouths symbolize the lack of freedom of speech when the Cybercrime law gets implement" – Lauren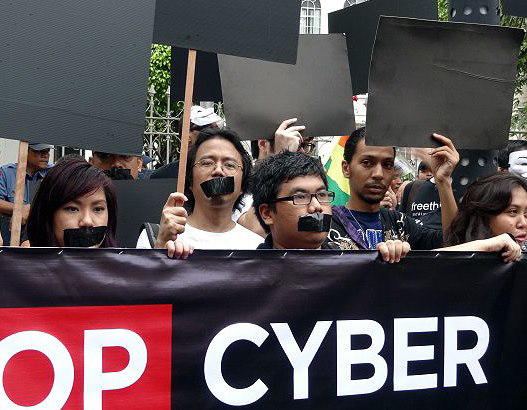 The Cybercrime Prevention Act is now effective today , October 3. This law threatens our basic rights and freedoms. It works against ordinary netizens — bloggers, freelance writers, website owners, social network users. etc. — and disregards, among other things, our right to privacy and freedom of expression.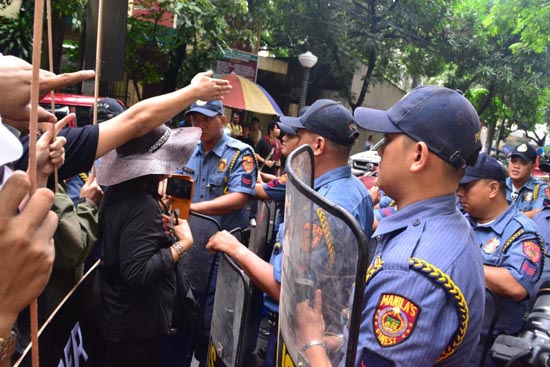 It saddens me to know that my daughter born on Freedom Constitution day (March 25, 1986) is now faced with Cyber Martial law because the Cybercrime prevention Act violates the right to free speech. I lived through martial law and I was overjoyed that my daughter was born free from the shackles of a dictatorship.
A month after the 1986 ""People Power Revolution," President Corazon C. Aquino issued Proclamation No. 3 providing for an orderly transition to a government with a new constitution. It was popularly known as the Freedom Constitution. What a historical day to be born.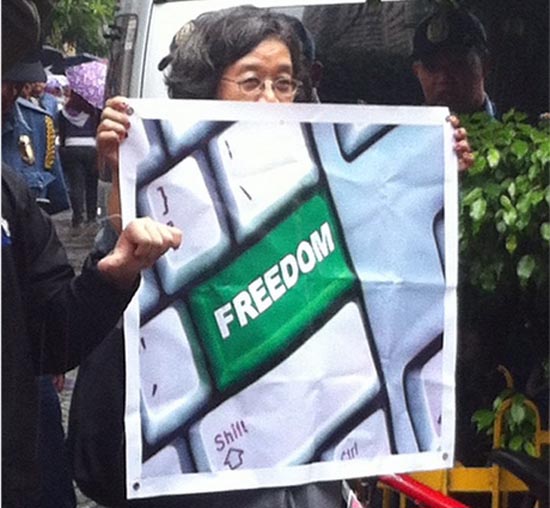 It saddens me, no wait., disappoints me that my daughter whom I introduced the internet when she was only nine years old in early 1996 faces this new law that unduly gives the Department of Justice extra-ordinary powers without due process of law to shut down websites on the Internet.
It is disturbing to read the Section 19 provision "When computer data [are] prima facie is found to be in violation of the provisions of this Act, the DOJ [Department of Justice] shall issue an order to restrict or block access to such computer data."
I feel I didn't fight hard enough for my children's future when I see her tweet "It's a sad time to be a Filipino living in the Philippines."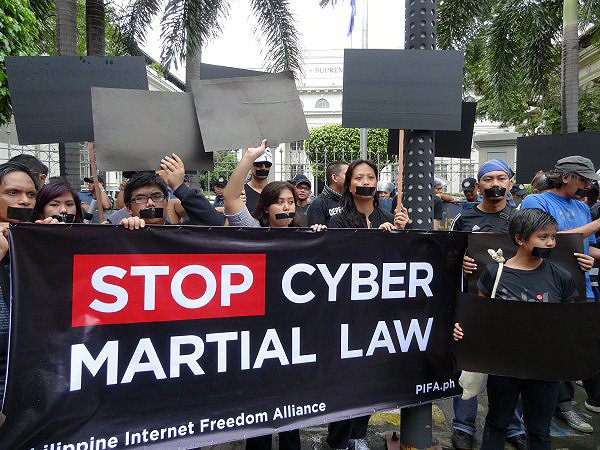 It breaks my heart to see her tweet "I feel betrayed by the senators who voted yes to the #Cybercrime Law. I actually voted for some of you. " It is a question most often asked by netizens. "Why did they vote for the CyberCrime Prevention Bill?"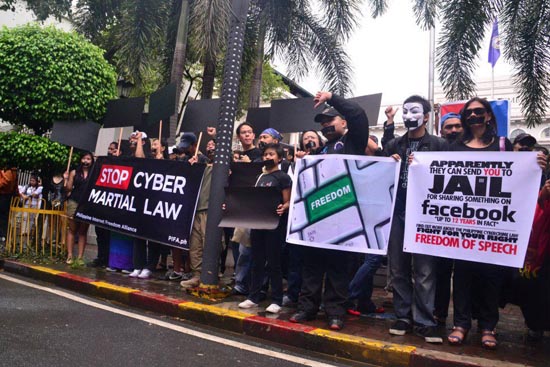 How could you, President Noynoy sign this bill? I made noise together with some of your known supporters eight months ago.
I can't believe you signed this …You of all people who won with the help of social media. I did not vote for you but my friends did. I would have thought you should have been on their side. Indeed like Marocharim stated :
It is a shame, to say the least, that a government in power – and empowered – by social media is the first to put limits on it. The political climate that brought President Benigno Aquino III and the lot of lawmakers in the Senate and the Congress was by and large shaped by the discontent in social media.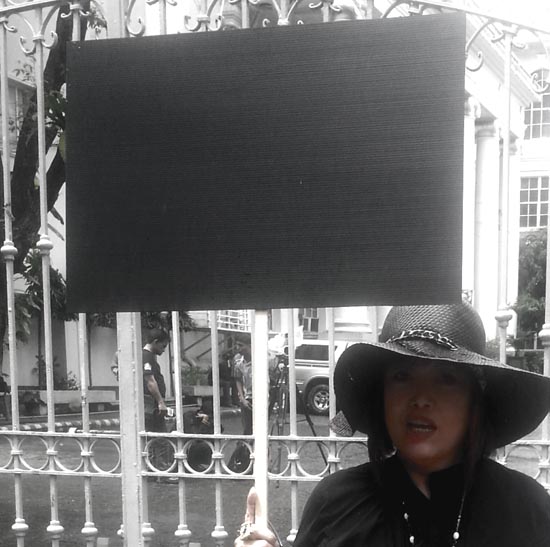 No, I will not be silenced.
Makibaka. Huwag Matakot!
STOP CYBER MARTIAL LAW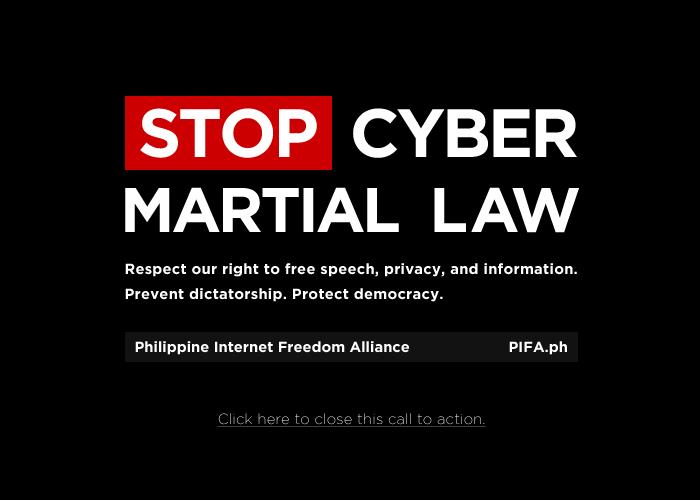 Photo credit to my daughter Lauren and Philippine Internet Freedom Alliance