If you are a regular reader of my blog, you must have come across the mis-adventures of our handsome cat.. Kylee, the Applehead Siamese pet kitty of my daughter Lauren. I've written numerous times about him: here, here, and here.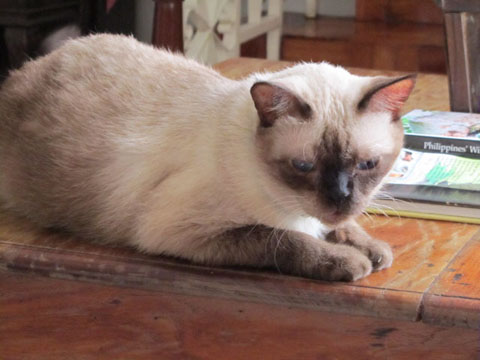 The sad news came in the middle of a roundtable discussion this afternoon about the cybercrime law. My daughter sent an SMS that Kylee died. I couldn't be there to comfort her (and my daughter in Australia). I already knew something was not quite right with Kylee that morning. The night before, the vet came over to check on Kylee and arrived with a diagnosis that Kylee suffered a bout of pneumonia. You know I always thought Kylee would overcome this latest health battle . He suffered a stroke two months ago but Kylee managed to walk again after being paralyzed for a few days. I guess Kylee was preparing us for his death. I cried thinking he was dying yet he survived.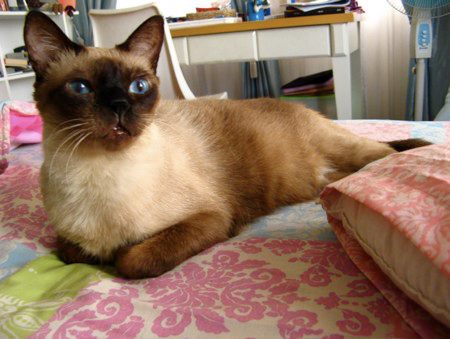 But today was different. Kylee felt cold to the touch as I cupped his face and stroked his fur. He let out a small meow as I thanked him for the beautiful memories and how he lived a full life. I thanked him for the joy he brought to our lives. Good thing I had cradled him to let him know how much he was loved by all of us. I never thought Kylee would leave us that day.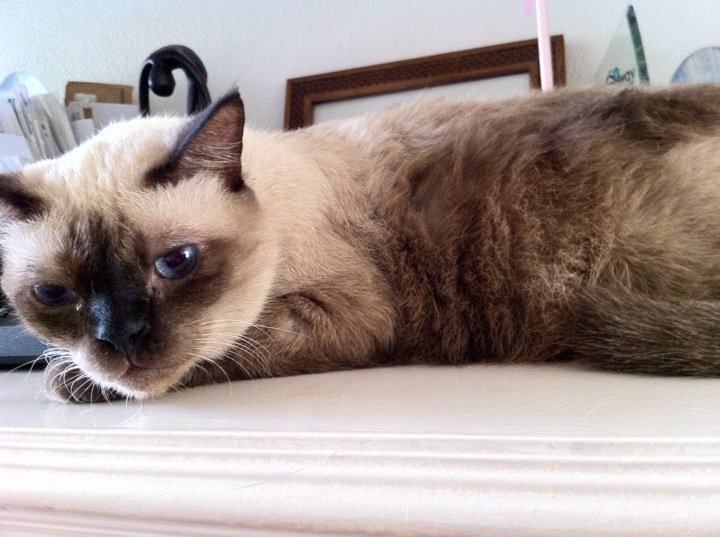 But why fuss over a cat? I lost five family members including the devastating loss of my beautiful son. I treat Kylee and our cats as members of our family. I am at a loss of words. Butch Dalisay who lost his pet cat a year ago, says it well:
What is it we grieve for when we lose our pets? Perhaps the passing of our own time, of affection freely given and fully rewarded, and of that rarest of relationships in this age of Facebook friendship , a pure, uncomplicated love nourished by touch and gesture instead of speech.
There are just so many memories. I recall the day I picked up Kylee from the pet store in 1999. He was so tiny that he could fit on the palms of my hand. Among the two kittens, I chose Kylee because he was the most playful . The shop owner gave me a male cat when Lauren wanted a female kitty. We only found out a few months later. Good thing Kylie (original spelling) can also be for males (Kylee).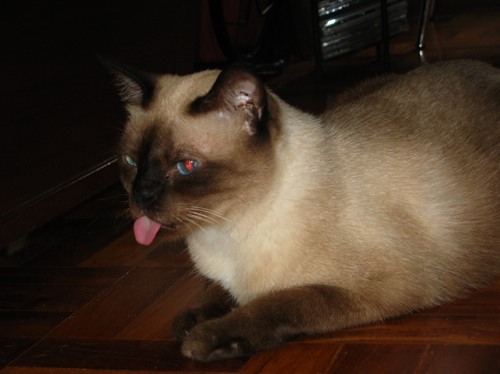 He outlived our 6 year old son. This feline holds a special place in our family because of the memories of Luijoe playing and caring for this cat. An unusual thing happened on the day my son died. According to the helpers, Kylee slept on Luijoe's pillow the whole day. That was the only time they saw this strange behavior . Did Kylee have a sixth sense that Luijoe died?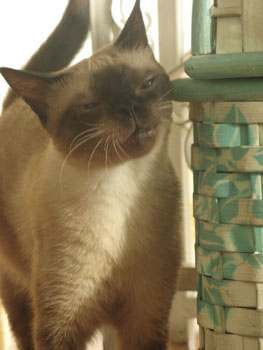 Kylee is a music lover who enjoys listening to the girls playing the piano by sitting on top of the piano. Sometimes he plods , paw by paw on the piano keys as he listens to his own kitty melody. Singing along with my daughter is another music activity but when he's overwhelmed with the soprano pitch, he ends up nipping her hand. nanggigil.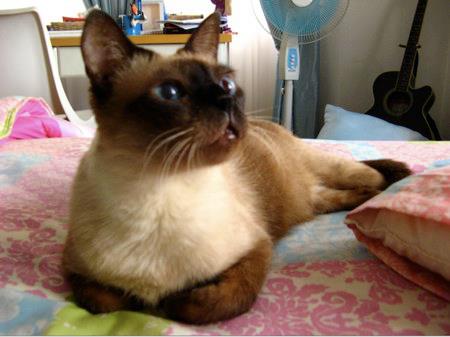 I know I could not just bury him anywhere. We don't have much of garden so I thought of pet cremation services. While my daughter was on the other line, I told her I wanted Kylee cremated. Within a few minutes, I looked for my twitter friend @angelicumOda who owned Rainbow Bridge Pet Aftercare Services but they were non-operational that week. I was glad he referred me to Dr. Manny of Pet Valley who arranged to pick up Kylee at our home. Lauren seemed happy with the funeral arrangements. Cremation is a means to permanently memorialize our pet in some special way.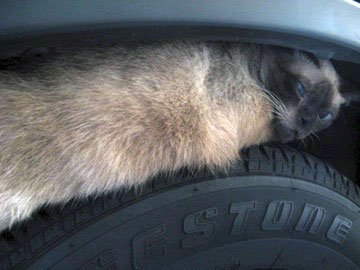 I also felt that cremation is a proper and dignified tribute to Kylee's life. It gives us the opportunity to do the last gesture of love and appreciation to a companion that we considerered nothing less than a family member and who deserves nothing but the best. Lauren chose a ceramic urn that allowed an inscription of a dedication. Since Kylee loved the piano, the urn will be placed on top of it.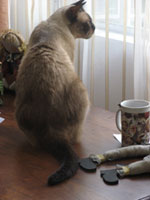 I rushed home hoping I could still give Kylee one last pat before "Pet Valley" arrived. Just my luck as I drove inside the garage, the van arrived. I caught Lauren and Marco at the living room with Kylee lying on a blue blanket. We made the final arrangements including the type of urn to be used. With a heavy heart, Lauren slowly wrapped Kylee with the blanket and carried him over to the man.
It was time to let go. Good bye Kylee. Thanks for the 14 years of companionship. I patted his head. Then my husband and I hugged Lauren.
Lauren wrote about So Long Space Cat Kylee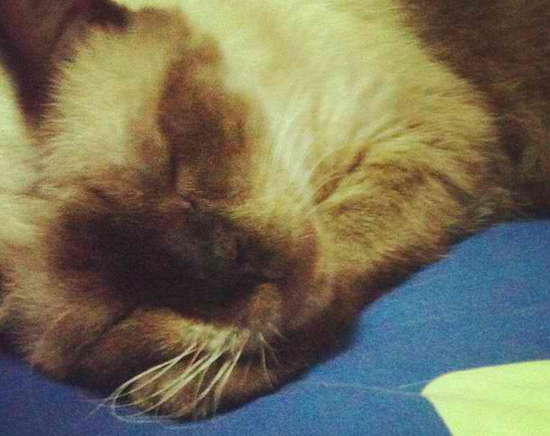 (Photo taken a few months ago by Lauren)
Sleep well and dream your kitty dreams, Kylee. Know that I will never love another cat as much as I love you.
– Lauren