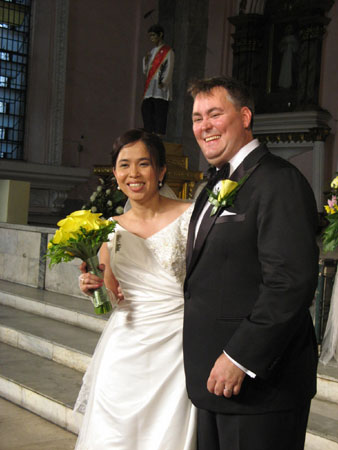 A year ago, I held a
Love Struck Writing Contest
for my blog anniversary . One of the contestants,
Mr Z
got a place in the runner-up division. I first became aware of Mr. Z when
Annalyn
was unable to join us for a Boracay tour. Annalyn got stranded in Batanes for 8 days. Asian Spirit refused to fly over with the slightest hint of weather disturbance. I thought it was a perfect opportunity for them to discover more of each other as they wrap themselves in the beauty of Batanes.
I challenged Annalyn to join my blog's Love Struck Writing Contest. I was in for a surprise. Annalyn "demurred, saying her new love story couldn't hope to compete with the ""old-timers", even though it was clear that she was intrigued by the offer." Instead, Mr. Z joined. For the past year, it thrilled me to watch the progress of their love and finally… a marriage proposal. As Annalyn points out in their wedding site:
Who would have guessed we would hit it off so nicely? When there are pitfalls in communication, we would always jokingly say "so much for technology bringing people together." But we do give credit to the fact that the great WWW has brought us together. We may be separated by distance, but thanks to the wonders of our modern digital age, we've never really been out of touch – for the 14 months or so that we've known each other.
Today, I witnessed as Annalyn and Mr. Z tied the knot. For both of them, this is their second time around. Annalyn and Mr. Z are a living testament that love gives us all second chances – the second one always better, stronger, more learned, the best it will ever be.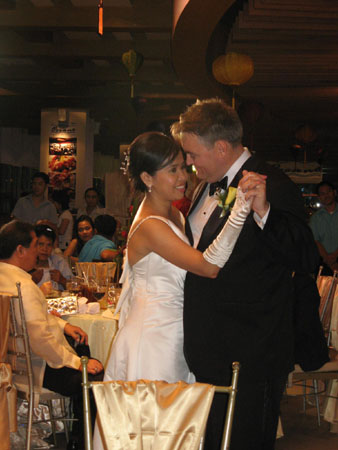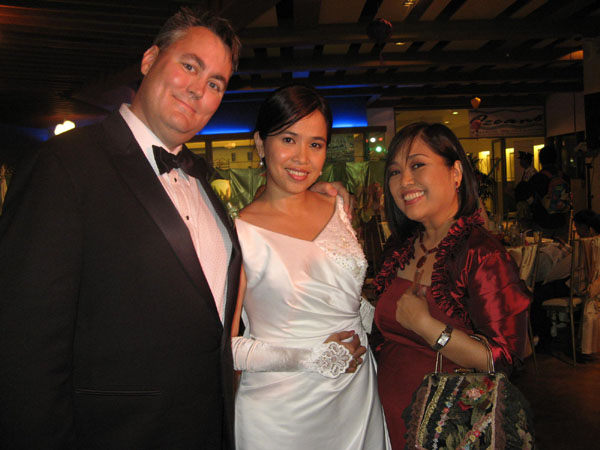 Annalyn and Mr. Z, I am so happy for you.
More Photos