""Mental health problems do not affect three or four out of every five persons but one out of one." Dr. William Menninger
"Mental illness is nothing to be ashamed of, but stigma and bias shame us all." Bill Clinton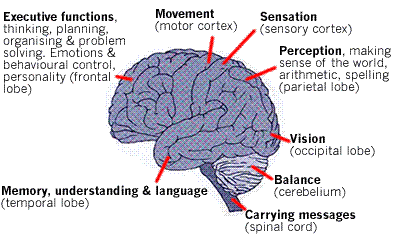 A hot topic in the election season is the fake mental health document of a presidential candidate. I won't bother with the current news surrounding this. What bothers me is that mental illness or seeing a psychiatrist is such a taboo in the Philippines.
In 2006, a biographical source material in 37 US presidents from 1776 to 1974 was published in The Journal of Nervous and Mental Diseases on the topic of Mental Illness in U.S. Presidents... and concluded that 18 presidents (49%) met criteria suggesting psychiatric diagnoses and in 10 instances (27%)"a disorder was evident during presidential office, which in most cases probably impaired job performance". The list includes:
1. Calvin Coolidge: hypochondria, social phobia, depression
2. Ulysses S. Grant: social phobia, alchoholism
3. Thomas Jefferson: social phobia, non-generalized
4. Abraham Lincoln: depression (with psychotic features)
5. Franklin Pierce: depression, post-traumatic stress disorder, alcoholism
6. Dwight Eisenhower: depression
7. Theodore Roosevelt: bipolar disorder
8. Lyndon Johnson: bipolar disorder
9. Richard Nixon: alcoholism
10. James Madison: depression
11. John Quincy Adams: depression
12. Woodrow Wilson: depression, generalized anxiety disorder
13. Rutherford B. Hayes: depression
14. James Garfield: depression
15. Howard Taft: sleep apnea
16. John Adams: bipolar disorder
17. Herbert Hoover: depression
Some of the conclusions the researchers draw:
presidents are more vulnerable and less perfect than we sometimes think
people with mental illness can be highly functional and highly successful; and,
because the presidents suffer rates of mental illness roughly comparable to the general public, it reminds us that mental illness, especially depression, is more widespread than we sometimes acknowledge.
The authors concluded that no national calamities appeared to have occurred due to presidential mental illness.
This latest black propaganda should have been an opportunity to discuss the stigma of mental illness, the treatment of mental illness and that it is not wrong to see a psychiatrist. The fact that people seek help is a good sign.
Shame often prevents a person from seeking medical help because of this stigma towards mental illness. And even if they ask for help, the gravity of their problem is minimized as mere despair. Oh yes, I know of one death by suicide from a friend because of this reason alone. Depression is not mere sadness, dear folks. Prayers alone cannot totally eliminate depression because it's a chemical imbalance in the brain.
(I don't claim to be an expert on mental health. It's just that in the course of my grief work, I've come across a few observations of these mental health issues.)
Addiction to power
A valid question is raised about whether the public has a right to know about these mental conditions, and if there should be more robust mechanisms to detect whether a president is dysfunctional or not.
The seductive nature of power can corrupt individuals susceptible to addictions. Their power-obsession leads them to break established rules and laws just to get their high. The Warrior Lawyer wrote about it in The Addict in GMA. That power is intoxicating is a cliche, but it's a cliche precisely because it's true. It's a problem older than recorded history. According to Bertrand Russell: ""Power is sweet; it is a drug, the desire for which increases with habit."
Just like drug and gambling addictions, there is also addiction to power. For a power addict, nothing is sacred, nobody is indispensable. Only power matters. Ego and power are glued as one. Dangerous and destructive—this is a power addict. No power is enough. More power is desired.
Is early detection possible for those susceptible to power addiction? Maybe.
Power is the most dangerous addiction of all . It is not limited to the president. Power addicts from barangay to national levels of government surround us. They secure their hold on power by empowering their relatives and supporters, giving favors and making accommodations, buying loyalties and silence. Whoever, whatever, however do not matter provided they keep their power—and usually their wealth as well. Anakpawis party-list Representative Rafael Mariano said that ""aside from the blatant mockery of the party-list system, Mikey's party-list bid smacks of addiction to power."
Adel Tamano claims that " we need leaders who are physically and mentally, and spiritually fit" and will subject himself to a drug test, psychological and fitness tests. According to Loren Legarda, tests like these will help determine if a candidate is emotionally ready to take on the important task of serving the country. Unlike the Liberal party, candidates from other political parties did not object to parts of Legarda's suggestion. Dick Gordon even said that if anyone wants to serve the country, they should not be hiding any cases or sicknesses.
It should not be a big deal to take these tests. I also think that tests should be voluntary. One should not impose others to take these tests.
Do you agree our candidates should subject themselves to a psychological testing?